Employers and Employees Returning From Work at Home
The Issue
Employers and employees who have spent the past eight to ten weeks working or idling at home because of COVID-19 may have significantly changed their attitudes to work. What will be the expectations from both parties when employees start in large numbers to return to commuting to work? In what ways has large-scale digital work, or enforced idleness, or shared workspace with family changed them?
Employers have being forced to make unprecedented hard decisions every day as they have worked to keep their newly-confined-to-home teams' health and their organizations' bottom lines in balance. Flexibility, sensitivity, creativity and patience are four of the most important muscles an employer and an employee can flex right now.
Employer Activities
Public health experts, physicians and government officials have broadly agreed that workplaces should promote physical distancing to reduce the spread of COVID-19. However, this has been balanced with knowledge that certain tasks can't be done remotely and others cannot routinely be done online. Management consultants and employment lawyers have identified a number of ways that employers will be called upon to support their remote work employees:
1. Empower employees who work remotely
Support the acquisition of devices and communications software that allow employees to work on-line with sufficient privacy and protection protocols.
Assist employees who apply to take advantage of emergency funding assistance support programs.
Provide support services like laundry, technology devices, and shopping to help emergency care-givers stay at work.
Offer medical, training, counselling and other benefits to workers from the comfort and safety of their home.
2. Centralize information
Set up a centralized 24/7 resource for employees that provides company updates about COVID-19, including work from home guidelines, new or revised policies for absences and sick days, etc.
Offer morale boosting, virtual, team meetings or a hub on the company's intranet, a gated employee page on your website, and a phone number where updates and answers can be broadcast
Provide a closed Facebook group, Teams platform, or WhatsApp thread, depending on the needs and comfort levels of team members.
When sharing updates about COVID-19, remember to focus on facts published by reputable organizations as opposed to news websites that are not knowledge -based.
3. Prioritize collegial digitally-based communication
If your organization was relatively soloed before the outbreak, begin to experiment with team-building that is collegial, nurturing and digital-friendly. A sense of community and a culture that promotes collegial openness is vital to prevent loneliness, best integrate home and work-based efforts, and protect mental health during social distancing. Ways to do this could include the following:
Schedule video meetings in lieu of relying solely on e-mails and phone calls.
Work to cultivate your online community through group chats that feature memes and social sharing.
Take advantage of the new communications skills and lessons that employees have learned while observing work from home practices.
Assess High Tech options that can utilize personal travel locational data to help protect the health of workers commuting to and from home.
Recognize, promote and reward team-based "care mongering" projects, especially those crowd-sourcing initiatives that honour contributions from front line, essential, care and support workers.
Check-list for Employers and Employees
Will all workers want to return to work at the "office"? Will employers who have been suspicious of whether employees are productive when not being overseen be able to relax and adjust those traditional command and control values and performance criteria? One analytics firm estimates work-from-home initiatives will save U.S. employers over $30 billion dollars a day during the COVID-19 crisis, which may be the tipping point for remote work.
Here is a "checklist" of some of the decisions that employers and employees will have to address in developing what is the new normal at work:
| | | |
| --- | --- | --- |
| Topic | Employers | Employees |
| Motivation | What role will digital competence play in performance appraisals? | How comfortable am I to return to my traditional workplace, full time? |
| Initiative | What happens to employees who previously were rewarded for face-to-face sales roles and business travel? | How much support will I get for new tasks and initiatives that require much less direct oversight? |
| Health and safety at work | How will budgets change if public workplace health is fundamental and more important than production? | Will my employer continue to pay me and other members of my team if one of us falls ill and causes all of us to go home and self-isolate? |
| Digital Competence | How much more do we need to invest to take advantage of the on-line skills of our workers? | Will my employer recognize and reward digital competence? |
| Work patterns | What changes are necessary to support workers who request to work at home, at least part-time? | How much support will I get for new initiatives like sabbaticals, enhanced collaboration with competitors, and care-mongering initiatives? |
In the early days of the global response to COVID-19, we are starting to see a dramatic reduction in traffic, congestion, and pollution. Until now, one reason why climate change experts have a hard time getting people to change their habits is that the impact was hard to see. While sadly, sustainability has not been a primary driver of remote work in recent years, being able to actually see the difference it can make may finally engage stronger attention to sustainability for employers and employees.
Employee Activities
While individual work environments vary, human resources professionals have observed a number of basic ideas that self-motivated employees have begun to practice in order to be more effective, and enhance their peace of mind and productivity, while remotely working from home:
1. Plan ahead with your employer and family
Have a clear understanding from your employer about whether work from home changes any of your usual responsibilities or their expectations. When possible, try to set up a dedicated workspace where you can store your documents, have conference calls or virtual meetings, and generally separate your work responsibilities from your blended home and/or caregiving responsibilities.
Use appropriate technology to be effective when working remotely. This includes access to your office voicemail, and experimenting with webchats and teleconferencing.
Confirm with your employer that you have the support and resources to meet all privacy and security requirements of your work when working from home.
Where possible, your workspace should be comfortable and quiet to minimize distractions and encourage you to visit your workspace when required – a challenge in a shared space!
2. Set up a schedule for sharing space
Although most people can imagine working around each other's schedules for a day or two, managing a balance between multiple people's schedules in the same residential space for an indeterminate time may be challenging for some. Personalized solutions include:
Rethink all family routines with a focus on ways to address probable stressful disruptions.
Have a set family and work schedule that approximates your (and your children's) typical schedule to help ensure that you maintain your productivity and a sense of normalcy for all.
Where possible separate home and work spaces.
Establish and maintain a consistent routine when possible, including sleep/wake times, exercise, and work/school schedules) to help everyone maintain a sense of normalcy.
Try to establish a coordinated schedule for everyone in your family to ensure that you are able to maximize the time that you can dedicate to your work without impacting your children's care.
3. Give expression to your needs and creativity
Set and maintain personal boundaries regarding work and home life. Don't use extra time for work or give in to the need to "check-in" to your workspace outside of normal work hours to complete a small task.
Practice self-care including taking breaks. Breaks are likely more automatic in an office environment when others can suggest a walk or a coffee, but they are just as important when working from home. Breaks can help you rest your eyes from long hours in front of a computer screen, re-orient you to important tasks, or just give your brain a break and let you check on your family.
Be flexible. When trying to maintain a consistent routine, be prepared to be a little bit flexible with respect to the hours you are "at work".
Realistically assess whether your schedule fits into a typical 9-5 workday, and whether this is consistent with maintaining a balance between your work's needs and your family's needs.
4. Maintain good communication and boundaries
Sharing space with your children and other family members during these times will require increased attention to boundaries and the maintenance of open communication. Everyone in your family wants to get their needs met and ensuring that you have established clear boundaries with everyone will support and protect your work time.
Work on good communications with colleagues. Let them know that you may be interrupted during meetings, but that you will try to manage the situation as best as you can (having a strategy for quickly managing this, such as reaching out to a partner for help (if possible), or having a snack/bottle/activity ready for children will help).
Set good boundaries between yourself and your family, and yourself and your colleagues.
Protect your work time by trading off childcare duties with your partner (if possible), or establishing a "do not disturb" signal for your children.
With colleagues, it is important to emphasize that you will "log-off" outside work hours, meaning that you can set and enforce the expectation that you will not be checking work emails/messages outside the hours you have set as your "work" hours.
Employers and employees need a large degree of candor and creativity when negotiating return to work post-COVID. If you're leading a team whose values and expectations are in flux, don't forget to give yourself the space to change and the grace to embrace resiliency. Checklists like the one above are an important planning and dialogue tool to aid in that transformation.
This article on empowering workers at home is one of three. The other two deal with empowering workers when they return, respectively, to office end factory workplaces.
Further Resources
Medisys – 4 Ways to Support Employees During COVID-19:
https://blog.medisys.ca/4-ways-to-support-employees-during-covid-19
EthicScan Blog:
http://ethicscan.ca/blog/
Guelph Today – COVID-19: Remote work not working for you? Try these tips:
https://www.guelphtoday.com/around-ontario/covid-19-remote-work-not-working-for-you-try-these-tips-2242057
BBC – How COVID-19 led to a nationwide work-from-home experiment:
https://www.bbc.com/worklife/article/20200309-coronavirus-covid-19-advice-chinas-work-at-home-experiment
Global Workplace Analytics – Latest Work-At-Home/Telecommuting/Mobile Work/Remote Work Statistics:
https://globalworkplaceanalytics.com/telecommuting-statistics
Global Workplace Analytics: Work-At-Home After Covid-19—Our Forecast
https://globalworkplaceanalytics.com/work-at-home-after-covid-19-our-forecast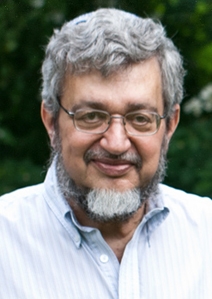 Latest posts by David Nitkin
(see all)