The Future: Returning Office Workers
The Issue:
We are only part way along in what many hope is the end to the enforced closing of non-essential businesses and factories—due to the first wave or cycle of the coronavirus. Nonetheless, it may not be premature to speculate about some of the larger transitions in "new normal" work that may occur in the wake of relaxing workplace restrictions. 
What is the office workplace likely to look like when we move out of the lockdown procedures in place around the world? While we don't know what the end of COVID-19 will look like, this much is clear. Managers (especially those previously skeptical of remote working) need to be preparing for a new workforce coming back to the office; workers who have tasted the fruits of remote working, have gained certain digital skills and freedoms as office workers, and won't easily let some of their expectations go.
Pandemic Transformation:
Employees who consider going back to the office will themselves have changed. Many will have had opportunity to work remotely and more on-line with different work-family life practices. They may have more computer skills, have purchased computer equipment or devices and networking software, and gained hands-on experience supervising and helping with the education of their children. Some will welcome a return to a traditional commute to work; others may have wishes to continue to work remotely, whether full or part-time. Theirs is a "new normal" for the office workplace, the employer, and themselves.
Office work will have changed in a number of ways during the pandemic: 
The first casualties of the shift to home-office work has been the traditional 9-5 office hours, with many of us juggling home and family responsibilities. This is especially true with school closures placing expectations of home schooling onto working parents. For example, lunch breaks are a luxury many can no longer afford, with work done outside office hours growing by 20%.
More investment by workers in computer skills, digital networking skills, and equipment.
Digital collaboration is growing, not least in the public sector, where collaboration has risen by 142%. This digital workflow has seen growth in the number of apps we're using, including services for videoconferencing, chat and messaging, cloud storage and sharing tools.
Governments are adopting approval of staggered or phased-in return to work.
There will be limits to the number of workers in the office at one time.
Work will be scheduled in actual (rather than virtual) teams. To avoid one team member's illness incapacitating an entire team, office workers will be encouraged to work on same thing, at different times, in different locations.
Based on recent evidence from office re-openings in China, South Korea, and Singapore, where the "new normal" office is being tried, here are some probable office work changes:
| | | |
| --- | --- | --- |
| Activity | Office Application | Description |
| Socially distanced desk | Physically distant desks with masks and hand sanitizers | Desks 12 rather than 6 feet apart |
| Alternate at-work day scheduling | Alternating days would come with alternating desks | Work every second or third day in same teams while other teams work from home |
| Meetings at desks | Supervisor at front of room using digital network controls | Staff don't move from desks except for washroom breaks |
| Kick-off day morale boosting | Team meetings at desks where people discuss goals, share plans and schmooze | Video chat meetings to enhance morale |
| Care mongering | Show appreciation for emergency care-givers (cleaners, drivers, etc.) | Volunteering to work outside of office a certain number of hours a week |
| Bonus Sharing | Add "numeracy" as skills in performance appraisals | Senior staff delay bonuses so that other lower level staff receive full bonuses |
| Work travel | More customers put less emphasis on face to face commercial selling and negotiation | Reduction in face-to-face client meetings and professional training |
| Training | Increasing on-line training | Market competence, not education |
| Sanitation | Test workers two to four times daily | Provision of wipes, masks, and disinfectants |
| Team work | Teams work on same thing so that if one member is incapacitated, the task continues | Employer guarantee of wage if team is forced to suspend work at the office |
Source: EthicScan, from Future Workplace Series Modules
Some personal behaviour changes will include these:
More remote or at-home work as part of the work week – flexible working options.
Remote tele-work options for those for those reluctant to commute.
End of handshakes.
Sales teams in shock—less face-to-face client meetings.
Junior-level workers more likely to drop out due to fear of the unfamiliar or family requests.
More casual dress code.
Bonus sharing with senior staff giving some of the available money to lower junior staff.
Time to participate in community-based care mongering initiatives.
Related budget allocation changes for office work environments will likely include the following:
Higher Budget For
Lower Budget For
What
Why
What
Why
Network training
Office efficiency and effectiveness
Sales travel
Customers need less face to face schmoozing
Contracts for experienced retired workers
Premium for older workers more experience with SARS or 2008 recession
Open office furniture
Decline in interchangeable hoteling or hot-desking office work stations
Remote at-home workers
More at-home work permitted as proportion of office work week
Co-working environments
Alternating days would come with alternating desks
Contracts for part-time workers
De-densify number of people in the confines of an office
Sales meetings
Replace with on-line chat alternatives
Source: EthicScan, from Home-Based Work Module Series
  Work-practices changes include:
Videoconferencing even within the office to avoid the conference room.
Need an appointment to visit office worker.
Divide the workplace in half, and half the office can come in on Monday, Wednesday and Friday; half of the office can come in on Tuesday, Thursday and Saturday
Reduce barriers to, or limits on tele-working.
Sabbaticals as workplace incentive.
Increase part-time and contingent work.
Encourage use of stairs rather than elevators.
Work-station experiments will address:
Larger space work stations.
We might now be positioned to our colleague's backs with more space between us.
Touchless technology.
Plexiglas dividers/cough shields.
Reintroduce barriers between desks, including cubicles, in order to block the passage of germs.
Stay at desk except trip to washroom.
High-walled cubicles rather than open office furniture layouts.
Changes in office design may include:
Fewer open office plans: close common spaces; decrease in hot-desking; de-densifying the office.
Wider corridors with one-way foot traffic.
Better and safer air filtration.
Individual forehead temperature sensing in lobbies.
Antimicrobial materials in new construction.
Incorporating voice activation to open doors.
Limits to dedicated common gathering spaces.
Improved air cleaning and sanitizing in heating and cooling vents.
Sanitation procedure changes include:
Health officers routinely monitor workplace health and safety behaviour.
Janitorial staff often cannot clean desks with personal items on them, as it's a liability.
Have open desks and workstations — equipped with the latest technology that employees can use each day, yet be easily cleaned afterwards.
Do away with designated desks filled with family photos and personal items.
Strict monitoring system schedules to clean and disinfect work stations.
Expand bio-safe cleaning protocols.
Meeting organization:
Limited group meetings; stay at desks.
Greater spacing and fewer seating options in communal areas like kitchens as well.
Kickoff the day with morale boosting meeting.
Video chat rather than face-to-face meetings.
A conference room that normally fit 10 people might now only hold chairs for five. 
Enhance health care support:
Medical and dental benefits.
Daily safe route data for commuting workers.
Designated health and safety officer protocols.
Wipes, masks and disinfectants readily available.
Touchless elevator controls.
Robotic delivery of routine sanitary and office supplies.
Training:
On-line.
More network training dollars.
Laugh more at chat meetings: you will see more faces.
Digital networking control.
Management:
Responsibility audit.
Less money for personal travel.
Hand washing requirements.
Expanded cleaning protocols.
Returning office workers will be assigned different workplace boats even as they share a common storm. We cannot know exactly how many of these changes will actually occur and be successful in a specific office. What employers can try to do is to work effectively with employees to make the "new normal" more satisfying, safe, family-friendly and productive.
Further Reading:
Vox.com – This is the end of the office as we know it
https://www.vox.com/recode/2020/4/14/21211789/coronavirus-office-space-work-from-home-design-architecture-real-estate
Marketplace.org – Will COVID-19 end open plan offices, useless meetings, and handshakes?
https://www.marketplace.org/2020/04/29/will-covid-19-end-open-plan-offices-useless-meetings-and-handshakes/
The Next Web – Office work will never feel the same after the coronavirus pandemic:
https://thenextweb.com/growth-quarters/2020/04/17/office-work-will-never-feel-the-same-after-the-coronavirus-pandemic-remote-syndication/
Forbes – Will We Return to the Office after COVID-19?
https://www.forbes.com/sites/adigaskell/2020/04/28/will-we-return-to-the-office-after-covid-19/#3018f76fb1f8
CNBC.com – After coronavirus: The office of the future is the office of the past:
https://www.cnbc.com/2020/04/27/after-coronavirus-the-office-of-the-future-is-the-office-of-the-past.html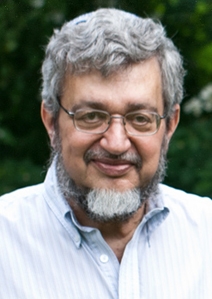 Latest posts by David Nitkin
(see all)