The Future: Returning Manufacturing Workers
The Issue
We are only part way along in what many hope is the end to the enforced closing of non-essential businesses and factories due to the first wave or cycle of the coronavirus. Nonetheless, it may not be premature to speculate about what will likely be some of the larger transitions in manufacturing work that may occur in the wake of imminent relaxing of workplace operational restrictions.
Over the past eight to ten weeks, most companies have been developing business continuity plans, but those may not fully address the fast-moving and unpredictable variables of an outbreak such as COVID-19. Typical contingency plans ensure operational effectiveness following events like natural disasters, cyber incidents and power outages. Generally, they don't take into account the widespread quarantines, extended school closures and added travel restrictions that have occurred as is the case in this global pandemic health emergency.
Pandemic Transformation:
Major industrial companies that have largely closed facilities to help curb the spread of the virus are now cautiously assessing how to reopen. Clearly, the manufacturing sector, which had employed some 1.4 million and 13 million workers, respectively, in Canada and the US, were vulnerable to be hit hard during this outbreak, primarily for two reasons. First, many manufacturing jobs are on-site and cannot be carried out remotely. Second, slowed economic activity has reduced demand for industrial products in North America and globally.
What will "new normal" factory-work look like? Based on the experience of manufacturing enterprises in the Far East that have emerged from initial lockdown, the following suggestions may be significant:
Our factory system is not built to withstand a once-in-a-century virus.
This is a once -in-a-generation chance to transition and enhance manufacturing.
Just in time scheduling cannot cope with contagion—the current supply chain by and large is not resilient enough to resist the COVID-19 virus
COVID-19 has put minor flaws in the manufacturing system under the microscope.
Decrease reliance on analogue methods (whiteboard, paper) to organize and track operations.
Use manufacturing tools to allow workers to take more responsibility for processes.
| | | |
| --- | --- | --- |
| Activity | Application | Description |
| Socially distanced work | Physically distant work stations with masks and hand sanitizers | Stations: 12 rather than 6 feet apart |
| Alternate work day and shift scheduling | Schedule work in de-densified team stations | Work every two or three shifts in same teams while other teams off |
| Meetings at work stations | Supervisor at front of room with active digital network control | Staff should not move from stations except for breaks |
| Health monitoring | Multiple daily temperature checks are fed into a data collection system designed by staff | Anti-virus task force including sanitizing workers once or twice a day |
| Automation | Accelerate use of robots to more safely move and replace supplies | Focus on how automation can help preserve jobs, increase output and keep the workplace healthier |
| Digital processes | Digitize operations | |
| Product cycles | More agile and flexible product design and roll-out | Faster, new product introduction cycles  (including switch from making usual products to also making masks for internal use) |
Source: EthicScan, from Future Workplace Series Modules
Changes to personal behaviour for factory work may include these:
Pre-return Health Control
Before returning to the factory site, every worker is tested for the virus and for antibodies that indicate past illness. Then they must wait for their results in isolation at a dedicated dormitory.
Every daily routine is entirely re-engineered to minimize risk of infection.
Four daily temperature scans/checks are fed into a data collection system designed by staff.
Assign anti-virus task force departmental monitoring teams.
Provide contagion-sensitive daily commuter route advice.
Management decisions
How much will factory production take second place to keeping infection out of the factory?
Pay all staff affected by temporary stoppages due to infection in-full for s minimum of twelve weeks.
Do not skimp on budgets for tablet devices and other technology.
Provide sick pay for all who show symptoms.
If possible, part of production capacity output should be devoted to producing surgical masks for internal use by work force.
People suspected of having been infected move into specially-designated dormitories and hotels repurposed as isolation facilities and only permitted to go home after declared infection-free.
Regular monthly reports on the ability to protect operations and maintain infection-free status.
Training
Mirror actual production processes.
Network-based knowledge sharing will be accessible anywhere including homes.
Ensure ease of design and iteration.
Take advantage of digital communications skills learned during at-home work.
Engage more experienced and retired workers working part-time.
Cafeteria
Dividers will cut down talk while eating.
Scan every seat where an individual eats.
Formerly communal cafeteria tables are partitioned off by vertical barriers covered in reminders to avoid conversation.
Worker responsibilities and initiative
Work in teams of 20: eat, sleep and travel from home to work to home, together.
Alternate work shift scheduling.
Requirement to notify supervisor if experiencing sick symptoms and then mandatory entering self-quarantine.
Workers design software for unique production processes.
Stay at work stations.
Empower workers with no code tools.
Sanitation and Health
Sanitation stations with showers and health-status monitoring equipment.
Signs everywhere indicate when that area was last disinfected.
At daily briefing, spray everyone with disinfectant as they spin around to ensure full coverage.
Take individual temperature scans at least twice daily.
Infrared real-time video security cameras.
Track body temperature of workers in real time.
Workplace Design
Capacity of meeting rooms reduced.
Reduce or eliminate use of elevators—promote use of stairs.
Robots are deployed wherever possible to transport supplies so as to reduce the number of people moving from place to place.
Autonomous materials supply-resupply movement.
Budget allocations may likely be higher or lower for activities like:
Budget Higher For
Budget Lower For
What
Why
What
Why
Collaborative robotics
Take advantage of technology skills and positive, self-taught workers
Sales travel
Less face-to-face client meetings
Part time contracts for experienced retired workers
Blend of at-factory, distributive location and at-home work
Open office furniture
De-emphasize interchangeable workstations or hot desking offices
Promote remote at-home work options
Help de-densify numbers of full-time on-site workers
Co-working environments
Reduce sharing of personal tools and equipment
Senior staff contracts
Attract older workers with more experience with SARS or 2008 recession
Junior staff contracts
Junior level workers drop out or cut back out of fear of the unfamiliar or because of family health
To be sure, many decisions about the organization of safe factory work have yet to be made and those that are will be tested and adapted as needed. That being said, this is a potentially great opportunity for rethinking and implementing smarter and healthier factory processes.
Further Resources
Tulip – Manufacturing Before, During, and After COVID-19
https://tulip.co/blog/covid-19-response/manufacturing-before-during-and-after-covid-19/
Forbes – Expect More Jobs And More Automation In The Post-COVID-19 Economy
https://www.forbes.com/sites/shahinfarshchi/2020/04/10/expect-more-jobs-and-more-automation-in-the-post-covid-19-economy/#630b53f729b4
PWC – COVID-19: What it means for industrial manufacturing:
https://www.pwc.com/us/en/library/covid-19/coronavirus-impacts-industrial-manufacturing.html
Project Syndicate – How COVID-19 Is Transforming Manufacturing:
https://www.project-syndicate.org/commentary/covid19-and-robots-drive-manufacturing-reshoring-by-dalia-marin-2020-04
Business Insider – The largest iPhone maker in China has reopened, and it's taking extreme lengths to stop the spread of coronavirus, like barring workers from facing each other in the cafeteria:
https://www.businessinsider.com/foxconn-iphone-factories-china-reopen-extreme-covid-coronavirus-safety-measures-2020-4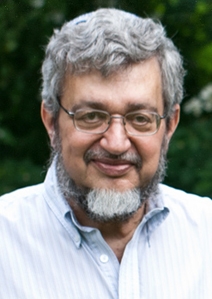 Latest posts by David Nitkin
(see all)