COVID-Adaptation Scenarios: TRANSIT INDUSTRY
The Issue
The current impact of the coronavirus pandemic has been felt by all of us. Ghost-like cities with deserted metro cars and empty buses in March through May reflect how COVID-19 has affected society worldwide. With travel bans, shopping centers empty, social gatherings prohibited, and many individuals quarantined or simply afraid to go out⁠—the disruptions to normal life are considerable. One of the most impacted sectors is, of course, urban transportation—which encompasses urban and inter-urban buses, trains and streetcars as well as taxis, ride-hailing providers, carpools and bicycle rentals.
This blog reports on ongoing results from Scenario Development and Testing discussions that look at three elements of urban transportation.
What challenges does the industry face in defining the new normal?
What is the likely future and sustainability of the sector after the end of the infection, including likely long term adaptations?
What principles will guide its future?
The Impacts of COVID
Public transport systems are essential for daily mobility but vulnerable to disease outbreaks and natural disasters. They are a high health and safety risk in the context of COVID-19 because of:
high numbers of people in a confined space with limited ventilation;
no access (entry) control to identify potentially sick persons;
private employer work schedules which put peak loads on available rolling stock;
limits to systems integration with various other modes such as airports and trucking;
a large variety of common infection-vulnerable surfaces to touch (ticket machines, handrails, door knobs, etc.).
As a high risk, public health transport choice, these systems can take steps to try to prevent the spread of the virus but the known unknowns of infection and recovery are formidable. The impacts of COVID include:
Worldwide public transport patronage has rapidly and sharply declined. Some European countries have advised residents against taking public transport unless it's absolutely necessary.
In China, even more drastic measures were applied during the height of the epidemic where due to travel restrictions, public transport use virtually collapsed.
In March-May 2020, many Canadian and American cities experienced ridership declines of 60-90 per cent and economic activity down 40-70 per cent.
In some countries, entire services are already closed.
Uber and Lyft have suspended pool rides in the US and Canada, and ride-hailing service, GrabShare, has taken this even further, suspending its services in certain areas of the Philippines until the public-health situation de-escalates.
There has been a dramatic increase in biking with several large cities' bike-share program seeing a 50 or more percent usage increase in March – May 2020 compared to the previous year. Cities in China report a 40% shift from public transit to private cars, taxis and ride-hailing, walking and biking.
It's unlikely that the coronavirus will be completely eradicated in the near future. This means the need for simultaneously planning short and long term. Specifically:
(a) take extra immediate precautions to protect public safety and establish trust;
(b) anticipate new legislative mobility rules;
(c) collaborate and learn from other systems operators;
(d) expand operational scenarios to deal with sustainable strategic future choices; and
(e) even when 'business as usual' gradually resumes, look ahead, when social distancing is behind us, to lessen the impact of any future novel contagions.
Because infection transmission rates are higher in crowded spaces, a busy bus or crammed subway car seems a likely breeding ground for the virus to spread. According to industry thought leaders, there are a number of proactive responses that operators can do to reduce transmission, such as:
Require frontline personnel to be equipped with protective materials such as masks, goggles and suits, and train them to prevent cross-infection between staff and vehicles.
Enhance rigorous daily disinfection programs to properly sterilize vehicles and rolling stock. Leaders in this area include Taiwan, Japan, Singapore, South Korea, and China.
Mandate masks and hand washing for riders.
Enhance regular testing of drivers, cleaners, service staff and operators.
Keep the public and equipment spaces clean.
Stress the need for traveling individuals to take measures such as

(a) avoiding travel completely if they are unwell,
(b) maintain a two-meter distance from other passengers at all times, and
(c) use low-contact, on-line (rather than cash) payment choices.

Invest in ultraviolet light disinfection chambers to destroy germs on buses.
Use personal-health data and screening apps to screen and deny access to infected persons or asymptomatic carriers. Leaders include China and Taiwan.
Ethical Approaches to Selecting Solutions
Authorities have an ethical duty of care to:
(a) protect the public and staff;
(b) co-operate with health and emergency preparedness officials;
(c) share all potentially valuable information and news, and
(d) eliminate or reduce any risk associated with travel.
EthicScan has had success in using a triangle decision-making to help businesses and utilities evaluate these prospective response choices. See below. The lesson is to identify, create and choose decisions that are as high up the triangle as possible.
Here are a variety of the many mitigation and adaptation actions identified by industry experts that fall within the Harm Triangle. Many are drawn from analysts examining China's public adaptation to COVID:
| | | |
| --- | --- | --- |
| Minimize Harm | Do No Harm | Do Good |
| Schedule operations to match changes in demand | Use scheduled operations to discourage unnecessary travel | Set up a strategy team separate from the operational team |
| Adapt fleet services levels to accord with government directives | Communicate health conscious choices for patrons/customers and their families | Recognize and reward essential workers |
| Control departures and reduce bus dispatch frequencies | Keep staff away from unnecessary risk of contagion | Suspend inter-city bus services |
| Adjust branch, peak and night routes | Invest in proactive disinfectant sanitation programs | Provide trauma counselling for front line service staff |
| Automatically update and digitally communicate 24/7 your journey planning apps and passenger information displays | Revise scheduling to deal with absentee staff, including what to do when one member of a team is sick | Give passengers and businesses real time predictive information so that they plan in advance and help stay safe |
| Avoid adding traffic to crowds gathering at bus stations, terminals and stops | Simulate resource, fleet, route and schedule adjustments, then quickly implement obvious improvement changes | Insist on the use of contactless (minimal inter-personal contact) payment options |
| Use passenger counting devices and cameras to deliver 50% passenger load restrictions when and as needed | Introduce measures that help stagger travel peak time and ridership levels | Invest in low contact ticketing systems (smartcards or mobile ticketing) |
| Implement and train staff on advanced transit management capabilities | Support remote work by controllers and dispatchers so the system still runs | Work with larger employers, airports and destination venues to better stagger traffic |
| Disinfect buses at least twice a day (once before leaving the depot and once after returning) and more in higher risk key areas | Implement physical spacing guidelines to ensure safe distances between passengers | Check passengers' temperatures and insist on them wearing masks before boarding |
| Invest in bike sharing as a reliable, low-carbon mobility mode | Make vehicle occupancy information available to the public to enhance travel route and time options | Introduce new, on-demand shuttle bus lines in order to help essential workers get to their jobs |
Scenario Development and Testing: Alternatives
In this industry, the use of operational scenarios is rather common. Often though, they are mitigation-planning-themed tools, not sustainability-themed strategic ones. By contrast, strategic ones are adaptation-themed and continuously transformative. Operators are encouraged to seek outside help to provide divergent perspectives and choices needed to enhance adaptation scenarios. Here are suggestions of team building suggestions and requirements:
| | | | |
| --- | --- | --- | --- |
| | Little Change | Significant Change | Pandemic proof |
| Implementation | SCENARIO ONE | SCENARIO TWO | SCENARIO THREE |
| Team | Executives | Outside consultants | A multi-stakeholder team |
| Theme | Mitigation | Adaptation | Transformation |
| Expected Outcomes | Enhance ridership. Efficiency | Enhance mobility choices and alternatives | Bullet-proof the system against any natural disaster |
| Communications | One time exercise | Three forecast time horizons | One time forecast with annual reviews and updates of changes |
| Engagement of Staff | Minimal | More essential | Required |
Conclusion
For urban transportation, the simultaneous short- and long-term choices that might be taken to deal with COVID depend on leadership, the type of service and the current situation in that location. It is currently impossible to predict how natural events will fully unfold. We may face a succession of waves of infection before there is a cure, or everyone is infected, or the virus exhausts itself. Operators cannot wait until the next or subsequent waves to hit in order to stop trying to implement adaptations to help safeguard and serve passengers of the future.
Further Resources
HEREmobility – How is Urban Transportation Impacted by COVID-19?:
https://blog.mobility.here.com/coronavirus-covid-19-impacts-urban-transportation
Traffic Technology Today – Making public transit more resilient to future pandemics:
https://www.traffictechnologytoday.com/features/making-public-transit-more-resilient-to-future-pandemics.html
Reason Foundation – Surface Transportation News: Infrastructure Stimulus Bill, Highway Investment and COVID-19:
https://reason.org/transportation-news/infrastructure-stimulus-bill-highway-investment-and-covid-19/
Canadian Urban Transit Association – COVID-19 Resources:
https://cutaactu.ca/en/covid-19
CUTA has established a blog series on 'Tackling COVID-19'. See the first submission from Trapeze Group How transit agencies are pivoting services during COVID-19 – Trapeze Group
WSP White Paper – COVID-19 & PUBLIC TRANSPORT: FROM RESPONSE TO RECOVERY:
https://www.wsp.com/en-CA/insights/covid-19-and-public-transport-from-response-to-recovery
The Toronto Sun – Colle: Building Transit After Covid-19:
https://torontosun.com/opinion/columnists/colle-building-transit-after-covid-19
https://www.politico.com/news/2020/05/19/transit-commute-coronavirus-267920
The International Association of Public Transport (UITP) has prepared this guidance for public transit operators operating in the context of COVID-19.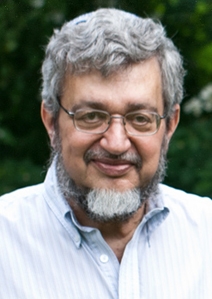 Latest posts by David Nitkin
(see all)