Ethical Risk: Re-envisaging Primary Care
I am grateful for the opportunity to have planned and hosted very informative panel discussions on the future of primary care. There have been two — session one featuring Darren Larsen, Nadia Alam and Mark Handelman in October, and session two Dominik Nowak and David Kaplan in December. This blog draws upon comments from those experts as well as reviews of pandemic adaptation international literature. It focuses specifically upon remuneration and ethical models that might help us transition to a radically different vision of the future of primary care.
The Issue
In the face of COVID-19, health-care system administrators made expeditious accommodation literally within a week's time to pivot the provincial fee-for-service, billing-code schedule to allow for virtual visits. However, the opportunity to realize more substantive reform in light of long-standing calls for rewarding health-care outcomes rather than procedures, emphasizing prevention, and empowering patients were not addressed. The December panelists discussed what are the ethical choices surrounding the issue, including delay in addressing primary-care system remuneration reform.
The panelists addressed five Questions:
What has been the biggest strength and weakness of primary care prior to COVID-19?
What lessons have been learned with regard to the rapid adoption of new physician fee-schedules for remote or virtual visits?
Is there opportunity and will to reward and directly remunerate doctor's offices for goals like disease prevention and enhanced health-status outcomes?
What is the single, best way to enhance patient empowerment in getting necessary health care in pandemic times?
How can primary care best be reformed to address the pandemic care needs of the disadvantaged, the poor, and minorities?
Ethical Issues
Practitioners, providers and patients have identified a number of key ethical issues or challenges facing primary health care, such as:
1. Recognize and remunerate caregivers based on outcomes not just services rendered
2. Cover or address all necessary therapeutic service providers, not just physicians
3. Address the needs and empower the outcomes and choices of all patients, especially those under-served in the current health system
4. Facilitate the networking necessary to deliver virtual services in low-contact environments, including care from primary-care physicians, pediatricians and lab technicians
5. Ensure high ethical standards in the application of triage-based decision-making
6. Underscore the importance of protection for patient's rights like informed consent and privacy
Question One
Ontario's primary care system was already under stress pre COVID. An estimated half of physicians and a third of nurses had made or were near making a decision to exit the system for reasons including age, burnout and excessive bookkeeping. According to practitioners, there is no accepted vision-based system. There are an estimated 10,000 strong generalists, family doctors, nurse practitioners, and pediatricians –"stars" in an un-networked firmament of fee-for-service clinical primary-care practices in Ontario with little that connects them.
The strength or bedrock of primary care is trusted authority. In other words, everyone in need of care can go to a professional who knows them, their condition, and their family history. The worrisome reality, however, is that a million Ontarians do not have a connection to a family physician/provider who has seen and knows them.  An estimated million visits to a doctor's office—in person or virtual—did not take place in the past ten months. Two manifestations of this were:
(a) patients coming forward with minor symptoms belying or masking more serious complications, and
(b) patients, when they did appear, were displaying far more serious illness progression than otherwise would have been the case.
Virtual care has already mushroomed; much larger numbers of patients are making virtual visits to doctors or walk-in clinics. The impacts include:
(a) decrease in number of face-to-face visits,
(b) decrease in time taken per visit,
(c) increase in the number of patients "seen" in a day; and
(d) decrease in the number of hospital visits.
What is said to be missing is "meso" level systems support – things like good telemetry, advice on applying technology, and enhanced tracking and more timely infection tracing. A lot of adjustments are needed to support sharing of best practice information about implementing new telehealth technology.
Walk-in clinics have mixed reviews. The good is that they:
(a) enhance the continuum of care;
(b) allow patients to check in virtually before coming to the office, which cuts down on time in the waiting room; and
(c) provide a health-care safety net.
The bad is that service providers really don't know the patient's history, special needs, or the family's underlying strength, resiliency or resources.
Question Two
Comments of the panelists and from EthicScan's regular review of international experts writing in the field reveal the following primary care changes taken in addressing the coronavirus:
| | | |
| --- | --- | --- |
| PHYSICIAN CHANGES | OFFICE PRACTICE CHANGES | GOVERNANCE CHANGES |
| More deeply apply virtual care methods | Timely report transmission/ infection data to public-health authorities | Apply more multidisciplinary capitation schemes |
| Not limit the number patient issues discussed in a visit | Judge appropriateness of providing in-person care | Define new normal care in-person standard |
| Increase number of distance (remote) visit services | Make virtual care the default modality | Recruit and retrain retired, semi-retired colleagues |
| Redirect patients to other settings where appropriate | Implement Innovative office design (barriers, seating, signs) | Empower use self-care |
| Encourage patients to bring, wear own mask | Practice state of art hygiene and infection control systems | Triage and remotely manage minor acute illness |
| Better use of e-mail diagnosis and treatment | Screen patients in advance: (a) phone, (b) entry point | Better remote manage chronic disease |
| Enhance use of after-hours communications platforms | | Enhance home-based and palliative care |
Primary care insiders raise a number of concerns about a somewhat fractured system under stress:
There has been neglect in developing and debating good primary care policy
Few longer-term lessons have been learned with regard to rapid adoption of new physician fee schedules for remote or virtual visits
There is what some see as "a race to bottom" – a  focus on access that has led to personal provider burnout and decline in quality
Previous work on policy was never used or released which encourages policy paralysis
There is no vibrant dialogue about possible and preferred futures, especially how to get there.
Question Three
In the forty years since Ontario's "Health Care: the 1980's and Beyond" conference program (which I personally attended), little substantial progress has been made in the expansion, let alone transformation, of the traditional fee-for service (FFS) payment system model. Questions remain whether there is the opportunity, leadership and will to reward and directly remunerate doctor's offices differently– for example, rewarding for prevention and health-status outcomes, not procedures?
Some panelists feel it is important to not lose the opportunity to take advantage of a crisis—COVID specifically, to promote change. The pandemic has caused large reductions in numbers of in-person office visits, costing primary care practices billions, and exposing many of the risks associated with the FFS payment system. Capitation arrangements, in which providers are paid a per-member per-month payment, may offer a more attractive, more stakeholders served, less risky arrangement in a post-COVID-19 world.
Except for a few clinical preventive services, most physician offices, hospitals and convalescent homes are repair shops, trying to correct the damage of causes collectively denoted as "social determinants of health". It should not have been the surprise that it was for officials to identify which communities would be hardest hit with COVID. Our cities and rural communities are health care and food supply "deserts" – one simply need look at maps that identify "islands" of low physician access, or low life expectancy, or low household income as good locational predictors of COVID infection and death rates.
Question Four
Patients aren't inherently patient— rather, they are sufferers by dictionary definition and the current practice of medicine. They bear or endure pain, as well as experience difficulty, provocation, powerlessness, and/or annoyance. And our traditional health-care system seems to perpetuate and enshrine personal dependency, fiscal inequality and social inequity.
To the extent that virtual care represents a new shift to "consumerization of healthcare", more patients can potentially choose to exercise more power to make their own decisions. They may perceive more options and choices in whom they see, who treats them, and how they are treated. Instead of automatically going to their primary-care provider, more patients may instead opt to:
(a) take telehealth and diagnostic app choices for another opinion, and
(b) book multiple (duplicate) teleheath sessions simultaneously to secure an earlier appointment time with the first session and provider that is available.   
Patients may also be changing what they see as most important to their care. While most patients used to prioritize bells and whistles, preferences may be changing toward goals like security, empathetic service, less discrimination, and clean facilities. A shift towards the consumerization of health care includes every aspect of care, from the convenience of scheduling to the care itself and the payment and reimbursement systems. Patients are looking at every detail of their care options to make the best choice for themselves and their loved ones. 
Question Five
How can primary care best be reformed to address the pandemic care needs of society's disadvantaged, the poor, and minorities? Medical science and knowledge can guide action, but they do not cause action. A good place to start pandemic-proofing the system might be defining a preferred system: Are physicians and patients partners? How much power do patients wield in their treatment? Who speaks for and champions those living in mapped health-services "deserts"?
What would it take for primary-care physicians to exceed the Hippocratic Oath standard—that is, ethically "do good" for sufferers, rather than merely "minimize harm"? What would it take for physicians, nurses, and institutions of the Canadian health care to define, insist on, and then help lead an agenda for action and reform? That is, actions and options that moved as high up the Harm triangle as possible.
What is the single best way to enhance patient empowerment in their own health care in pandemic times? Dialogue within the Knowledgebase has identified the need for more clarity in defining and testing alternative systems scenarios. A few observations about necessary primary care changes include:
Measurements should matter less
The right things should be measured
The system needs hard incentives and accountability to do the right things
Moving up the Harm Triangle hierarchy means moving away from fee-for-service to addressing social determinants of health and widespread healthier outcomes for communities
Conclusion
Primary care is fractured and rudderless in the areas that matter most to our future. The system can and has brought about change quickly when needed—given what we've seen in fee-schedule revisions for virtual visits. COVID-19 can serve as a catalyst to a safer, more efficient, more equitable, and more patient-centric health care experience. Reforming the system requires ethical intelligence, leadership and political will.
Need More Answers?
Subscribe to the EthicScan Knowledgebase for in-depth research and the opportunity to share information with industry experts, policy-makers and other health-care professionals.
More EthicScan Resources:
EthicScan Blog – Leadership Recover – The Future of Primary Care:
https://ethicscan.ca/blog/2020/10/19/leadership-recovery-the-future-of-primary-care/ ###
EthicScan Blog – Wither Primary Care During and After the Virus:
https://ethicscan.ca/blog/2020/06/12/wither-primary-care-during-and-after-the-virus/ ####
EthicScan Blog – Planning for Recovery – Addressing the Needs of the Poor:
https://ethicscan.ca/blog/2020/07/17/planning-for-recovery-part-five-addressing-the-needs-of-the-poor/ ###
featured in the Knowledgebase
Further Readings
American Medical Association – 5 huge ways the pandemic has changed telemedicine:
https://www.ama-assn.org/practice-management/digital/5-huge-ways-pandemic-has-changed-telemedicine
Forbes – Post-COVID-19 Patient Experience: 3 Ways Healthcare Has Changed:
https://www.forbes.com/sites/blakemorgan/2020/10/01/post-covid-19-patient-experience-3-ways-healthcare-has-changed/?sh=764f0f42b59f
JAMA Network – The Moral Determinants of Health:
https://jamanetwork.com/journals/jama/fullarticle/2767353
McKinsey and Company – Healthcare Providers: Preparing for the next normal after COVID-19:
https://www.mckinsey.com/industries/healthcare-systems-and-services/our-insights/healthcare-providers-preparing-for-the-next-normal-after-covid-19
The Nurse Practitioner – Planning for the post-COVID-19 pandemic future:
https://journals.lww.com/tnpj/Fulltext/2020/08000/Planning_for_the_post_COVID_19_pandemic_future_.1.aspx
RCGP Learning – Ethical Guidance on COVID-19 and Primary Care:
https://elearning.rcgp.org.uk/mod/page/view.php?id=10557
RTI International – Primary Care After COVID-19: Is It Time for Capitation?:
https://www.rti.org/insights/primary-care-capitation-post-covid-19
PWC Australia – The shift to virtual care in response to COVID-19:
https://www.pwc.com.au/important-problems/business-economic-recovery-coronavirus-covid-19/shift-virtual-care-response.html
WebMD – Will Telehealth Remain After COVID? Should It?:
https://www.webmd.com/lung/news/20200828/will-telehealth-remain-after-covid-should-it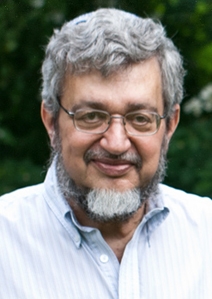 Latest posts by David Nitkin
(see all)