Big Tech Transforms Social Media
The Issue:
For the past few years, Big Tech companies like Amazon, Facebook, Microsoft, Google and Apple have been targets of widespread criticism. They have been criticized for being rapacious, irresponsible, and wielding oppressive monopolistic power. Their billionaire founders are decried for contributing to income inequality, and politicians and shareholder activists on many continents have been calling for their stricter regulation, and even the use of anti-trust laws to break them up.
What a difference an epidemic makes. Suddenly, in a spate of extraordinary ways, in two short months, they are being lauded as progressive corporations capable of demonstrating that they are worthy of using their assets to lead a righteous fight against the epidemic. Is this a sophisticated and potentially socially and ethically dangerous public relations exercise?
Ethics and Morality Dimensions
There are many ways that Big Tech are said and can be seen to contribute to ethical values like health promotion, disease prevention, fighting cyber-crime, and individual quality of life. They include:
1. Quality of life enhancement:
Big Tech has made social isolation and life itself much more tolerable. People can purchase and instantly download e-books from Amazon or Apple. They can pass countless hours, especially now that sports have been cancelled, watching videos on YouTube, which is owned by Google. They can stay connected to relatives and friends through Facebook and its subsidiary, WhatsApp, and through Skype, which is owned by Microsoft, or FaceTime from Apple. In short, thanks to Big Tech, people are much better entertained and connected even though many are restricted from being able to do much outside their homes.
2. Share Virus Tracking Data:
Facebook already provides data to governments for the purpose of modeling disease spread through a project called Data for Good. Google and Facebook are in discussion with the White House and Canada's PMO to share collective data on people's movements with public health officials during the coronavirus pandemic. The two Big Tech companies are examining ways to analyze the collective movements of millions of users using Bluetooth and cell phone data to determine how the deadly coronavirus is spreading and to gauge the effectiveness of responses like social distancing. The results could be shared with government agencies working to head off what could become an unprecedented public health emergency over the next few weeks.
3. Reporting on and policing illegal on-line violators:
The coronavirus outbreak is transforming people's shopping habits, making them choose online shopping options more frequently. This has coincided with scammers creating over 35,500 unique websites related to COVID-19 in just the last month. Here, they tried to swindle money via phishing scams or selling non-existent or substandard masks, hand-sanitizers, and even virus testing kits. Amazon has received plaudits from anti-corruption regulators for blocking or removing over a million fraudulent or price-gouging coronavirus-related products.
4. More ready delivery of critical supplies for vulnerable populations:
Coronavirus presents many challenges to the elderly, the disabled, and the mentally and developmentally disadvantaged. Many of these people are more susceptible to infection, more vulnerable to the damaging effects of the virus, and are also at a disadvantage in securing essentials like food and medicine. Without Amazon's delivery services, staying at home would be much more difficult. More people would visit retail stores and the disease would spread faster. Thanks to Big Tech, people can buy many things — and as a priority, most essentials — without leaving their home and have it delivered within just a few days.
5. Care mongering initiatives:
In opposition to "scare-mongering" and the hoarding of products like toilet paper, Canada has seen a burst of "care-mongering" groups appear on social media like Facebook. These groups allow those in need to post what they need and give those ready to help a platform to show how they can assist. One of the creators of the first such groups said: "it has spread the opposite of panic in people, brought out community and camaraderie, and allowed us to tackle the needs of those who are at-risk all the time—now more than ever."
6. Health Education:
Big Tech has allowed news, information and research about the disease to travel more quickly. This includes public announcements on the need to quarantine, news of grocery stores offering designated seniors-only hours, important tips on improving hygiene, and the latest scientific papers on the economics and epidemiology of the disease. Such news is reaching more people more quickly thanks to Facebook and other Big Tech companies.
7. Philanthropy:
Select technology companies and their billionaire founders have announced donations of millions of dollars as well as masks and other protective equipment to help fight the pandemic. The Bill & Melinda Gates Foundation, for example, has provided significant funding for trials, testing kits, and investigational vaccines.
8. Expedited Supply Chain Management:
Canada has signed an agreement with Amazon Canada to manage the distribution of medical equipment like masks, gloves and ventilators purchased by the Canadian government to help in its fight against the coronavirus outbreak, Prime Minister Justin Trudeau said two Friday's ago. The Canadian government has been working with manufacturers in recent weeks to increase the production and supply of high-demand medical items like face shields, masks, gloves, ventilators, gowns and test kits, which are used by frontline healthcare workers. In what may be a prescription for disruption, Amazon could shake up Canada's $45-billion pharmacy sector.
Legal and Values Dimensions:
Have Canadians more or less accepted a culture of growing surveillance, corporate power, and centralization of authority that is the defining feature of any soft or hard totalitarian society in this period of global lockdown of all activities, of self-isolation, quarantine and maintaining social/physical distance in public among ourselves? Have we now, in other words, become wards of the state, under 24/7 surveillance of what we do and think?
In some countries, officials are locating people by using their cell phones, and notifying them when they are in proximity to an infected person. Do we want that level of monitoring of law-abiding citizens? Is it time to begin to question what is happening when those with money and influence re-define the meaning, application and curtailing of various individual lawful rights? Consider three examples:
1. Privacy Rights:
The actions of Big Tech may test people's attitudes toward privacy invasion and government surveillance amidst growing concerns about the ways in which private companies track their users. Some companies already share some aggregate customer data, but it would be new for Google and Facebook to openly mine user movements on this scale and turn these data over to public health officials, the police, and governments. The data collected would show patterns of individual user's searches and movements. Already, it is being cross-referenced with data on testing and diagnoses and consumer purchases to show how behavior is affecting the spread of the virus.
2. Rights of Free Movement:
Some experts who use personal mobility data to model the spread of contagious diseases say that epidemiological prediction modelling data may not be especially useful for predicting the spread of COVID-19. The reason is that it's not clear how the virus spreads or how many are infected, and because the situation is evolving rapidly. But it may be invaluable for determining whether:
(a) people are following guidelines for staying away from crowds and large gatherings;
(b) tracking data can be applied to control access or entry to public facilities like hospitals; and
(c) testing the degree to which social distancing has a big impact on the rate of spread, in which case it could be used to restrict access to highways, bridges, public transit and border crossings in order to reduce disease transmission.
3. Majority versus Minority Rights:
Facebook and Google have received initial approval from government officials to analyze users' movements aggregate and anonymized location data. These data are apparently already being made available to researchers by Google, Facebook, Uber, and cell phone companies. Facebook itself is trying to use machine learning (artificial intelligence) to model the coronavirus for specific government clients. The Big Data now available to Google and Facebook are said to be more sophisticated, integrated and locationally accurate than operating data from cell phones pinging nearby towers systems.
With very little advance warning, under the rationale of throwing everything at this epidemic, we are, with little debate, allowing and encouraging large, private Big Tech companies to use their business contacts, client data, and clout to shape public policy, dominate communications, and profit from many aspects of the fight against COVID-19.
Further Reading:
Santa Clara University: Markula Center for Applied Ethics
https://www.scu.edu/ethics/all-about-ethics/compassion-and-covid-19-tales-from-the-pandemic/
Financial Post:
https://www.scu.edu/ethics/all-about-ethics/compassion-and-covid-19-tales-from-the-pandemic/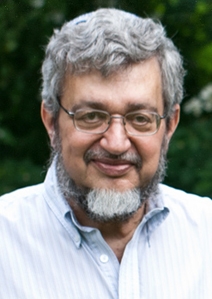 Latest posts by David Nitkin
(see all)