Radically Remaking the Future of Restaurant Industry Post-COVID
The Issue:
Literature about the future of the restaurant and hospitality industry published by insiders and thought leaders in the past four months (July 1-October 15, 2020) is quite different from opinions published in an earlier period, March 15 – June 30. Authors of these more recent reports, articles and forecasts had the advantage of a fuller exposure and experience with the first wave COVID experience upon which to offer forecasts.
The key differences in the content of the two periods of forecasting can be summarized as this:
a more positive tone, with emphasis on renewal and experimentation
wider discussion of adaptations and mitigation strategies
more frank and extended assessments of radical "dark kitchen" forecasts
more attention to the whats rather than just the hows of the restaurant of the future
| | | |
| --- | --- | --- |
| | Literature March 15 –June 30, 2020 | Literature July 1- October 15, 2020 |
| Trends | Disaster and discouragement | Divergence and diversity |
| Forecasts | Limited treatment | Specializations and sustainability |
| Outlooks | Mitigation strategies | Adaptation and mitigation strategies |
| Scenarios | No discussion of dark kitchens | More focus on alternative choices |
This blog addresses three questions:
What principal COVID mitigation and adaptation strategies have restaurant leaders been implementing?
What are the major areas of disagreement in recovery and "new normal" forecast trends?
Does the expansion of experimentation with hybrid option ideas hold promise for better industry outcomes?
Trends: How COVID has Affected the Restaurant Industry
The dining ecosystem includes individual restaurants, branded franchise chains, hotel restaurants, high end eateries, fast food outlets, snack bars, and food trucks, as well as cooks, wait staff, landlords, food inspectors, farmers, food and kitchen equipment suppliers, event planners, and food delivery services, both personal and digital.
For decades, the restaurant industry has been a business built upon sliver-thin margins and intense competition. You need a dining room, a kitchen, a robust staff, an ambitious cocktail program, and premium ingredients. After all that overhead, many restaurants barely make enough profit to keep their doors open. The impact of COVID has wreaked havoc on the business model:
indoor dining has largely disappeared in many Canadian and U.S. regions
governments have imposed a succession of ever-changing shut down, distancing and indoor dining regulations for banquet halls, convention centres and restaurants
people are also doing more of their own cooking
experts estimate that about half of independent restaurants will probably close down by year's end
restaurants could be closed or thinned out, approximately 15–25 percent as a whole, by year's end according to some reports
some governments have offered various programs to help owner-operators pay some of wages of potential laid-off and furloughed workers in the short-term
many owner-operators are struggling with fixed costs like rent, light and heat.
COVID Responses—Adaptation and Mitigation Actions
It may be impossible to predict the future, but there are actions and adaptations taken by restaurant operator/owners that paint parts of a picture of what restaurants will look in a post-COVID-19 world. There may be more than one picture because similar restaurants in the same community may have very different prospects, leadership and outlooks. Sustainability strategists speak of adaptation and mitigation strategies. The terminology isn't widespread in the literature dealing with restaurant industry futures but I've used the dichotomy to organize this review of the various actions taken and proposed for this sector:
There are a great number of adjustments that restaurants are making to COVID. Specific prominent adaptation category actions include:
1. Safety at work: Providing hands-free and no-touch solutions will be essential for the safety of employees and patrons as well as a restaurant's survival and success. This includes:
(a) surfaces (include doors, toilets, lights, and trash receptacles);
(b) sanitation (hand washing, utensils, condiments, fountain beverages);
(c) virus screening and testing;
(d) menu ordering;
(e) mask wearing by staff and customers;
(f) proper 6 foot distancing between tables; and
(g) take-out counters.
In the past, it was not uncommon for server staff to report for work sick but this will need to change. Current and potential employees are demonstrating that they are more inclined to base their hiring and rehiring decisions based on staff safety and sanitization practices as much as compensation and benefits, and a safe working environment will be crucial for attracting and keeping top employees.
2. At home or "dine out" services: Since many restaurants won't be allowed to operate at full capacity even after the pandemic is over, more and more independent and hotel restaurants are offering "At Home" experiences. In Australia, for example, Theodore's family-run snack bar in Melbourne has restyled itself as Ted's Grocer and Bottle-Shop, selling deli and baked goods along with take-home meals. Licensing regulations have been relaxed in many jurisdictions to allow bars to deliver alcohol to customers' homes, including hand-made cocktails and platters and access to the bar's playlists.
3. Front-line worker "hero wages": Before COVID-19 hit, the hospitality industry was in the throes of a major shortage of skilled labor. Fine-dining restauranteurs, both independent establishment and hotel operators, were focused on finding the top talent for each position. The pandemic has highlighted the importance of not only employee support and safety but also wage increases of those working face-to-face with customers to compensate for their risks.
4. Hotels shut down dine-in and room service: Many hotels are replacing restaurants with pre-packaged, "grab-and-go" meals and deliveries from third-party restaurants as their main forms of foodservice. Most have discontinued their room service operations for the present, and this might well become a permanent situation.
Specific principal mitigation category actions include:
1. Move away from buffets: with the fear of germs hovering in guests' minds, most restaurants and hoteliers will shy away from buffet offerings. At the very least, they'll work to reduce shared utensils or take precautions to spread out seating and food stations.
2. Thinner menus and redesigned kitchens: Restaurants have been reconfiguring their kitchen layouts to create more space between workstations. Menu offerings are commonly being revised to help limit the number of cooks needed in the kitchen at a time, and food costs will likely increase as a result of buying smaller volumes.

3. Shutting down banqueting hall events: Fear of contracting the virus in close contact congregate settings as well as the business world's shift to virtual meetings and conferences are clearly having a lasting impact on banquet hall operations. This, combined with ongoing restrictions around travel, reluctance to host large weddings and conferences, and restrictions on large gatherings have made it essential to curb such event bookings, with little certainty about what might be a date for the reopening of these food service facilities.
4. Digital menus and self-service: Some chains have introduced digital ordering from web-based menus or iPads, to reduce the contact between servers and diners. Payments are contactless and restaurant cashiers are protected from customer contact by Plexiglas shields. Some venues are maximizing their use of self-service through technology and robotics, with inventions like Sally the Salad Maker coming into their own.
5. Alternative meatless cuisine and locavore options: The reported origins of the coronavirus at a wet market in Wuhan, China, have made people rethink their reliance on animal-based protein. Plant-based meats, vegan cuisine, and the use of local produce and locavore ingredients are seeing a rise in popularity, and there's no shortage of funding options for food tech and alternative protein start-ups.
"New Normal" Outlooks – Areas of Agreement and Dispute
While many unknowns lie ahead for the industry, thought leaders have made various forecasts about certain practices or choices that appear to them likely to outlast the pandemic. Some of these "new normal" outlooks are shared widely; others generate contentious debate.
Widely accepted outlooks include:
1. Growth in digital delivery: Online third-party delivery platforms and restaurant self-delivery was already gaining momentum before the pandemic. The advantages include:
(a) higher margins;
(b) lower friction transactions; and
(c) greater retention of customer data.
This transformation that was projected to take years is happening in just months. Forecasts for total U.S. online food delivery are $45 billion in 2020, reaching 13% of the addressable market this year and 16% by 2022.
2. Working from home changes dining habits: Having so many more workers working from home has various dining consequences such as:
(a) decline in business lunch traffic;
(b) lower demand for weekday breakfast and lunch, and
(c) less demand for coffee orders away from home, particularly in densely populated areas.
Post-COVID patrons will be looking to eat at times during the day that provide a sense of comfort and safety and that may mean eating more at off peak times.
3. Full service restaurant chains' market share could fall: In trying to adapt for more to-go business, more full-service restaurants have been shrinking dining rooms, while enlarging takeout areas. Pre-crisis, the U.S. boasted around 370,000 independent restaurants, representing 57% of total restaurants, mostly concentrated in the full-service category. Assuming 10% to 15% of independents close, some insiders estimate this would put about $20 billion to $35 billion in sales up for grabs, mostly in the full-service category.
4. Resiliency of independent restaurants: The segment has proven to be very resilient in the past. The industry enjoys persistent regeneration, in part because restaurant sites preserve significant sunken costs, such as plumbing, high-volume air-conditioning systems and other specialized equipment, making it cost-effective for a new operator to adapt and open for business. The acceleration of digital will make curbside pickup windows and lanes more relevant and lucrative for the independent entrepreneurs who dominate this segment of the trade.
5. More eating and cooking at home: Since about 2015, consumer spending on restaurants (food away from home) has captured around 53% of consumers'wallet share, vs. 47% for food at home. That trend appears to have upended. 54% of Americans now do more cooking than they did previously, while 35% say they enjoy it more. If this trend continues, it could have major negative repercussions for the dining-out industry.
Areas of disagreement in outlooks:
1. What proportion of full service restaurants will close?: The fate of independents and smaller chains has been one of the most closely watched and debated subjects during the COVID-19 era. Estimates on how many full-service restaurants could close permanently as a result of COVID-19 range from 5% to 30%, or around 20,000 to 110,000 venues. Should 10% to 15% of independents close, that would put about $20 billion to $35 billion in sales up for competitive grabs, mostly in the full-service category.
2. Some fast food restaurants demonstrate growth: Pizza shops in particular were a popular casual dining, easy to order and transport, take out choice during the COVID first wave. There is disagreement about whether this segment will continue to thrive or decline.
3. Worker benefits through a bright or dark lens?: When coronavirus risks lessen, will returning laid-off workers be in high or low demand? Will they receive better wages, working conditions, recognition, and access to safety equipment supplies? The restaurant industry has long had a reputation of staff working while sick. After months of partial or full unemployment, it isn't known how many restaurant staff will want to return to make ends meet nor how great the second wave virus risk poses of them falling catastrophically ill.
4. Future of dark kitchen scenarios: In EthicScan blog,"COVID Adaptation Future Scenarios—Restaurants" (24 June 2020), mention was made of pandemic proofing restaurants by turning many of them dark. These ghost kitchens/virtual kitchens/cloud kitchens involve conversions of new or existing restaurants into delivery-only facilities that operate out of commercial kitchen spaces. Many restaurants use third-party delivery services like Uber Eats, Grubhub and DoorDash to facilitate delivery, but others have begun to do their own deliveries. This is a radical change and experts are uncertain whether it will continue. Time will tell how well they ultimately do or whether they evolve into something else.
5. Digital satisfaction services grow or decline? With the current onset of wave two of the coronavirus, on-line ordering, apps and delivery have exploded in many markets. Many operators are outspoken in their unhappiness about the high costs of delivery and Industry insiders are of different minds on the degree to which this "new normal" will continue.
6. The gap in front and back office staff remuneration: While the industry should not discount what servers and bartenders bring to the table, operators must ask whether it is fair for them to be paid more than two times what a dishwasher or cook is paid, typically for fewer hours. On this issue, there is still no consensus.
7. Durability of eating-out vs dining-in trends?: Whose crystal ball about cooking and eating at home trends are to be believed?
Introducing and Testing Specialized Hybrid Variations:
COVID has opened restauranteurs' minds and led to new creative streams of revenue through unique hybrid concept ideas. Many are well thought out and have been designed to incorporate elements of multiple restaurant segments in a smaller, more efficient footprint. Some of these experiments are still in the invention stage. If an infection crisis hits and a hybrid restaurant is forced to temporarily shut down, most such operations will barely feel the brunt. These innovations include:
| | | |
| --- | --- | --- |
| Innovation | Concept | Benefits |
| On-line teaching | Offering on-line food and culinary-related classes | Learning, about using this time of forced stillness and distancing for good |
| Micro-restaurant | Usually two or three seatings per night, and since each one only serves 12 people at most, the space requirements are minimal, as are the rent, utilities and insurance | Running a dining establishment with few of the risks and responsibilities. Operator costs are low, execution is easy and creative control is all the chef's |
| Pop-up outside cafes | Alternative temporary out-of-doors dining in parking lots and outside of entertainment venues, dining rooms, and express take-out areas | Fill vacant spaces like parking lots in the short-term, which benefits retailers, landlords, and consumers |
| Drive in movies and entertainment | Opportunity to eat restaurant quality food while guests watch the movie and want to do both in a safe environment | Customers can purchase food and eat in their cars while being entertained |
| Yurts | A portable dome-shaped tent that can provide restaurants with clean, fresh and sanitized outdoor dining during cold weather | You can have year-round seating and offer a different dining experience; Needs deep cleaning using electrostatic sprayers |
| Kitchen pod | A moveable, lower average cost restaurant that is somewhere between brick and mortar and a food truck | Whether the pod is destined for leased or owned space, getting up and running is just a matter of connecting to utilities |
| Dark kitchen | Warehouse-style, closed, ghost kitchen spaces that prepare various menus and virtual brands offered by delivery only | Third-party delivery services can deliver multiple menus and products that are picked up from one place |
| High End Food trucks | Turnkey mobile operation with a computer screen inside the truck to post orders for the cooks | Chefs customize trucks that sell only their most popular items yet still deliver on many elements of their previous high-end experience |
| Curbside pick-up | Removing the hand-off from the restaurant to the delivery driver decreases one of the main areas of patron concern | Some consumers believe that their food will be hotter, safer, and higher quality if they pick it up themselves |
| Subscriptions | Monthly pay-in-advance subscription orders for unlimited coffee or food items | Build on loyalty card idea to build greater frequency and increased revenue |
Forecasts: Components of Restaurants of the Future:
Here are some components that forecasters suggest are as crucial to the new normal "Restaurant of the Future." A more complete list of more than twenty items is available in the EthicScan Knowledgebase.
1. Limited contact, hands-free everything: Consumers will expect and even demand it. Of the changes taking place at restaurants, limited contact is at the forefront. It is manifest in such ways as:
(a) low- or no-contact food preparation ;
(b) touchless condiment dispensers;
(c) contactless payment and deliveries; and
(d) digital or online-only menus to reduce shared items within restaurants.
With 46% of patrons saying that hands-free is the most important contactless experience at restaurants, finding a safe method for serving condiments is critical to restaurant success.
2. Frictionless ordering and payment: Low interpersonal physical contact in ordering and payment, whether for dine-in or at home, has many efficiency advantages for the consumer and the operator. The benefits include
(a) the consumer does all the work;
(b) it reduces labour and streamlines the operation;
(c) customers can put in the order what they want without any time pressure or worrying about errors, and
(d) they can pay for it by credit card in advance. Experts acknowledge the growth of pre-ordered curbside pickup, but there is also the potential of making drive-thrus strictly pickup and eliminating cashiers.
3. Accommodating social distancing. Squeezing patrons into a restaurant will likely not be part of the new normal. Many jurisdictions allow only 25 percent of the previous dine-in capacity even as restrictions ease. Although this may be short-term, thought leaders expect that using space creatively to maintain distance and maximize seating will be top of mind going forward. Examples include:
(a) flexible seating;
(b) portable dividers installed to separate groups as needed;
(c) booths and banquets will move to flexible tables and chairs that could create mini areas for friends and families to congregate; and
(d) outside seating, wherever possible, will become part of the standard "floor plan."
4. Handwashing stations: Hands-free handwashing stations for customers will become part of the norm for any restaurant. That along with sanitizer areas will send a clear message to the customer that the restaurant truly cares about their safety. Running out of soap or sanitizer will be a clear message that the operator does not care enough. A designated employee will have to be responsible throughout the day for "sanitation maintenance" in a restaurant.
5. Menu simplification with ready-to-innovate ingredients: During the COVID-19 pandemic, operators have been forced to shrink their menus and have stuck with their best-selling items which, in many cases, have been the comfort foods that their customers crave. Operators will continue to be innovative and build points of differentiation, but they also need to keep an eye on simplicity. Menu and bar code stock keeping unit (SKU) simplification will make it easier for the patron to order, easier for the operator to place and receive orders, easier to execute at the restaurant, and will provide the opportunity to shrink the restaurant footprint.
6. Cross-functional staff responsibilities: Staff roles throughout the restaurant will be changing. Some positions will remain specialized, but most will require the need for multiple competencies. Imagine a fast-casual restaurant with double drive-thru pickup, curbside pickup, and limited dine in. Multi-faceted team members can be expected to pass food through a window, bring food out to curbside or deliver pre-ordered items to a table. Kitchen staff will also need to be multifaceted in their responsibilities, which also simplifies training and scheduling which has a direct impact on efficiency and profitability.
7. Flexible kitchens: Kitchens will become more compact, productive, and designed to be modular so that expenses are kept to a minimum when doing a significant menu change. Operators will be servicing customers through-out the day without the volume of traditional "mad rushes" of the past. Off-site sales will be a larger percentage of the business and may require a separate kitchen. In some cases, two identical production lines will exist where there is flexibility to close one during slower periods.
8. More off-peak eating times and curbside pickup: The restaurant of the future must be designed to service guests throughout the day. The post-COVID guest will be looking to eat at times during the day that best provide a sense of comfort and safety. Many of those "off-peak" times will be "fringe" periods. Instead of having a lunch rush from 12-1, restauranteurs may see more people eating lunch at 11 or 2. Afternoon and early dinners will become more popular and takeout, curbside pick-up, and delivery will make this more convenient.
9. Expand drive-thrus and order/pickup areas: In the restaurant of the future, patrons will need a parking spot to place and pay for their orders on their apps. They can't be expected to do this before arriving at the restaurant anymore. They will then wait for their order to be delivered to their car or join the drive-through line when they are texted the order is ready. Drive-thru lines will be for pick-up only. No ordering at a window, no credit cards, no cash. There will need to be clear signage and identification for the customer as they will be doing a lot of the work. The operator simply needs to execute.
A Dearth of Socially Responsible Scenarios
Notwithstanding that there are many leadership actions and forecasts that deal with sanitation, heating and cooling systems, food security, provider-restauranteur –patron linkages, and water and air quality, there seem to be very few observable attempts where authors integrate these into a coherent social responsibility and sustainability lens. Very few sector insiders assess drive-thrus, deliveries, sanitation systems, testing protocols, et cetera in terms of criteria like:
(a) transportation energy consumed,
(b) food security for under-resourced citizens,
(c) survival of family farm livelihoods,
(d) measurable contact infection rates,
(e) neighbourhood and community well-being,
(f) giving back to front-line health care and food supply workers, and
(g) protection of personal privacy rights.
As we move further into COVID phase two, why are there so many preventable infections in bars, dining rooms and restaurants?
Can restaurants ever be safe?
Which of the many hybrid variations noted here have been measured in terms of health-economic-sustainability costs and benefits?
There are few commissioned studies or long term planning exercises where a range of social, environmental and economic input variables are posited with the purpose of testing which of these many new normal options might in combination best improve human life – measuring both coronavirus survival and other societal objectives.
Collaborations between health scientists, behavioural professionals, disease control specialists, and restaurant industry leaders is not evident. There are few voices in Canada publicly calling for sophisticated broad-based social and pandemic responsibility certification standards that go far beyond current kitchen Pass-Fail postings.
Conclusion:
There is no unanimity among industry experts about the future of restaurants, given the diversity of menu and service models. These consultants and insiders offering opinions share some opinions and disagree on others. The more recent literature focuses more on a broader, more inventive range of economic options beyond bailouts and prayer. These authors are more clear about how to enhance business management, supply chain and customer service practices. However, neither owners nor workers have much security as they face an uncertain future.
The restaurant of the future will need to be different, better designed and better sustainably assessed to address both the consumer and operator needs of our new COVID wave two environment.
---
Industry Literature Review Update

BRIEFING:

NOVEMBER 20, 2020
3:30 PM to 4:15 PM (45 minutes)

RESTAURANTS

The EthicScan team has completed a review of recent published literature from around the globe on the trends, forecasts and outlooks affecting COVID future planning. This literature is for the period 1 July – 15 October. The first review was literature research published 15 March – 30 June. Results were reported in EthicScan Blogs.

Register today for this important and informative 45 minute briefing.
Further Resources:
Toronto Life – The post-pandemic future: Micro-restaurants are the future of fine dining:
https://torontolife.com/city/the-post-pandemic-future-micro-restaurants-are-the-future-of-fine-dining/
CTV News – Struggling restaurants unsure where to turn with new pandemic restrictions in Ont. COVID-19 hotspots:
https://www.ctvnews.ca/business/struggling-restaurants-unsure-where-to-turn-with-new-pandemic-restrictions-in-ont-covid-19-hotspots-1.5141060
EthicScan Blog – COVID-Adaptation Future Scenarios: Restaurants:
http://ethicscan.ca/blog/2020/06/24/covid-adaptation-future-scenarios-restaurants/
Morgan Stanley – COVID-19 Era Serves Up Big Changes for US Restaurants:
https://www.morganstanley.com/ideas/coronavirus-restaurant-trends
FSR – What the Restaurant of the Future Will Look Like After COVID-19:
https://www.fsrmagazine.com/expert-takes/what-restaurant-future-will-look-after-covid-19
Restaurant Business Online – TOUCHLESS TECHNOLOGY AND THE FUTURE OF RESTAURANTS:
https://www.restaurantbusinessonline.com/technology/touchless-technology-future-restaurants
EthicScan Blog – Radically Remaking the Future of the Hotel Industry:
https://ethicscan.ca/blog/2020/11/09/radically-remaking-the-future-of-hotel-industry-post-covid/
QSR Magazine – 13 Things That Could Change for Restaurants After COVID-19:
https://www.qsrmagazine.com/outside-insights/13-things-could-change-restaurants-after-covid-19
QSR Magazine – The Restaurant of the Future 4.0: Hybrid Concepts Emerge from COVID Solutions:
https://www.qsrmagazine.com/outside-insights/restaurant-future-40-hybrid-concepts-emerge-covid-solutions
Forbes – What Will The Post-Covid World Look Like For Restaurant Workers?:
https://www.forbes.com/sites/katedingwall/2020/07/13/what-will-the-post-covid-world-look-like-for-restaurant-workers/#40ef8f2a7ae8
Bon Appétit – From Pandemic to Protests: How Food Businesses Are Responding:
https://www.bonappetit.com/story/food-businesses-covid-19
Modern Restaurant Management – The Future of Restaurants is Forever Changed by COVID-19:
https://modernrestaurantmanagement.com/the-future-of-restaurants-is-forever-changed-by-covid-19/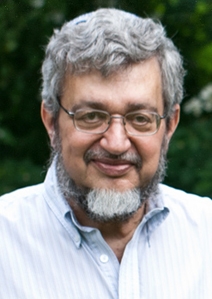 Latest posts by David Nitkin
(see all)