Radically Remaking the Future of Hotel Industry Post COVID
The Issue:
There are only modest differences in the comments of hospitality experts and thought leaders who assessed the future of the hotel and hospitality industry in the past four months (July 1-October 15, 2020) relative to opinions published in an earlier period, March 15 – June 30. Authors of these more recent reports, articles and forecasts had the advantage of a fuller exposure and experience with the first wave COVID experience upon which to offer forecasts.
This recent literature deals mostly with North America and Europe, with unfortunately little discussion of Asia where there are signs of localized renewals as we enter wave two of COVID. The "new normal" is largely conceived of as hygiene-sensitive renewal, rather than travel or sustainable transformation. This blog addresses three questions:
What principal COVID mitigation and adaptation strategies are hotel leaders implementing?
Why is the industry so focused on 18-36 month survival forecasts that there is little effort being spent on longer-term alternative scenario transformation?
Is there evidence of long-range scenario development and testing in any parts of the travel industry?
Tourism, Hospitality and the Impacts Of COVID-19:
Decisions taken to shut down or curtail operations of hotels, restaurants, theme parks, cinemas and other parts of this ecosystem all have a significant impact on worldwide tourism. The travel ecosystem is complex and includes hotels, motels, BnBs, front and back-office staff, service trades, travel agents, Air BnB and ancillary businesses such as restaurants, car hires, taxis, theme parks, cinemas, tour guides. Related stakeholders include business and leisure travellers, governments, the travel industry, communities, hospitality and food services suppliers, unions, and vacation planners.
Global tourism has been expanding rapidly over the past few decades, and this was a primary factor driving the hospitality industry before the coronavirus outbreak. Growth projected by the World Tourism Organization (UNWTO) set the expected number of tourist arrivals across the globe at more than 1.5 billion by 2020. COVID-19 had other ideas, however, and 2020 has turned out to be the year everything changed. Hotel operations are among some of the most-affected industries.
The hospitality industry, according to the World Travel & Tourism Council, accounts for 10% of global GDP and provides 1 in 10 jobs worldwide. The major effects of COVID-19 in 2020 look like this:
more than 5,000 hotels in the U.S. alone were closed in March and April,
thousands of hotels in North America have suspended operations,
governments are continually introducing revised new closure and social distancing regulations,
occupancy levels across Canada and North America for the hotels that remain open are at a historic low,
hospitality and tourism professionals are seriously unsure about the future of their businesses and worry about the ongoing well-being of their families,
In the U.S. alone, COVID-19 has cost the travel industry US$176 billion in cumulative losses from early March to May 16, according to the U.S. Travel Association,
most people now choose to connect virtually rather than travel,
many countries still have national cross- border restrictions on discretionary travellers from elsewhere.
Changes to Expect- COVID Adaptations And Mitigations:
It may be impossible to predict the future, but there are actions and adaptations by hotel operators that paint parts of a picture of what hotels will look in a post-COVID-19 world. There may be more than one picture because similar hotels in the same community may have very different prospects, leadership and outlooks. Sustainability strategists speak of adaptation and mitigation strategies. The terminology isn't widespread in literature on hotel industry futures but I've used the dichotomy to organize this review of the various actions taken and proposed for this sector:
Specific adaptation category actions for specific hotels have been cited as worthy of emulation include:
1. More Touchless Technology: As travellers fear the next big virus outbreak, expect touchless low-contact technology to pop up more often in the hospitality industry to ease the worries of visitors who fear for their health by:
(a) adding touch-free devices, such as doors, dispensers and sanitation stations,
(b) introducing more check-in and room-service apps that let guests complete tasks without the help of an in-person employee,
(c) embracing new ways of providing contactless service for guests including using their own devices to book and pay, order meals ahead of arrival, request food takeout, and reserve outdoor dining spaces,
(d) providing communication of on-site real-time capacity limits and access conditions to visitors when they're nearing the venue to help avoid high customer densities,
(e) deploying customer-facing tech tools to provide remote access to front-desk, concierge and customer-service functions such as chatbots or live-chats with on-property staff, putting immediate assistance straight into guests' hands without the need to come face-to-face with hotel employees.
2. A New Definition of Clean: Sanitation has always been a priority in the hotel industry. But it's safe to assume post-COVID-19 that hotel cleanliness will be more thorough, more out in the open, and more obvious. Cleanliness ratings are likely to become the new key responsibility standard for hotels and will replace outdated brand standards. Hotels are transforming their cleaning protocols and operating models based on the needs of an unprecedentedly germ-conscious public. Among the sweeping safety measures announced by global hotel groups are
(a) electrostatic sprayers to sanitize surfaces,
(b) partnerships with disinfectant brands,
(c) investing in sanitation technology,
(d) adding fresh seals to doors,
(e) sanitation stations for staff and gusts;
(f) robots that clean rooms and deliver water bottles, fresh towels and other amenities to guests;
(g) frequent cleaning of high-touch surfaces and sneeze- and cough-guards on buffets and
(h) partnerships with health care experts to design new guidelines and protocols.
Marriott International launched its Global Cleanliness Council in April and announced investment in sanitation technology. Hilton has aligned with RB, the maker of Lysol and Dettol products, and is consulting with the Mayo Clinic on cleaning practices in all its properties, branded as its CleanStay program. In Europe, Wyndham Hotels and Resorts extended its Count on Us initiative focused on enhancing safety procedures, including the use of top-of-the-range disinfectants and ongoing access to critical health essentials.
3. Social Distancing in Food & Beverage Operations: Restaurants that have reopened with social distancing measures in place and those that are operating outdoor patio venues only have all adopted different levels of "safe" service for customers. Servers typically wear masks and/or face shields. Many use paddle-type objects to place the food on the table from a greater distance. Protocols like mask-wearing, hand-sanitizing and social distancing are being accepted as new norms, and tactics for keeping people apart while continuing to conduct business (i.e., "touch-free" or "contactless" solutions) are the order of the day.
4. Adjustments to In-Room Amenities: In the future, there's a good chance hotel rooms will look strikingly different from those of the past. Hoteliers who want to provide more peace of mind to travelers will reduce the number of shared personal contact devices in rooms. The hotel room of the future may include better sanitized doors, buttons and instruments, and more voice-command devices to control lights, TVs and air conditioning without forcing guests to touch a switch.
5. Reorganize Housekeeping: While housekeeping will have responsibility for the lion's share of the new rules to comply with, hotel management will be required to set up ways to implement COVID screening at check-in, limit elevator use, provide adequate PPE for all staff, use Plexiglas in lobbies, and check employee temperatures regularly.
6. A Face-Lift for Non-room Amenities: Overall, non-room features such as golf courses, pools and conference rooms will likely look different in a post-COVID-19 world. Social distancing and a quest to eliminate germ transmission hotbeds will drive physical changes in these areas. For instance, hotels may start spreading out pool lounge chairs and designate additional wait staff to sanitize surfaces when guests get up and move on.
Specific mitigation category actions for specific hotels have been cited as worthy of emulation include:
1. Contactless Food Delivery Options: Since most governments are prohibiting food and beverage outlets from opening fully for dine-in guests, as noted in blog, "COVID Adaptation Future Scenarios- Restaurants" (24 June 2020), contactless food delivery options have gained momentum. For hotels this could mean food and beverage (F&B) services that emphasize more takeout, extended to-go options, and more complete room service. Hoteliers are seeing higher demand from guests to "dine out" – that is, grab food and drinks on the run.
2. Sale of Gift Cards and Certificates: Hotel F&B divisions globally have had a tough few months during the pandemic, with forced closures eating away at their reserves and no end to the lockdown in sight. To bridge the gap, many have begun offering gift cards and certificates for purchase, which customers can buy in advance of their next visit. Many of these options are accompanied by a special promotional offer or an attractive discount. This approach has helped venues generate revenue during the lockdown, and enabled customers to plan (and spend) ahead of time for when lockdown measures are lifted.
3. Repurposing Kitchen Premises and Operations: Instead of allowing well-appointed kitchens and dining areas to operate at a loss, some venues have repurposed their premises to offer innovative new products. Where chef-driven, fine-dining restaurants were previously focused on giving their guests a remarkable "dine-in" experience while take-out was an afterthought, they are now aiming to deliver the same type of pleasurable experience in customers' homes with:
(a) catering options to allow for drive-through, curbside pick-up, and take-out and delivery; and
(b) enhanced critical attention paid to hygiene and safety, packaging and customer-centric online ordering.
4. Staff Recruitment and Training: As hotels struggle to predict future occupancy levels, staffing requirements, and the cost of newly-minted sanitization protocols, they are also preoccupied with ensuring the safety of both staff and guests. Recruitment initiatives include prioritizing digital tech savvy skills and sanitation training. Retraining of staff will include:
(a) how to avoid physical contact,
(b) maintaining the required levels of cleaning supplies,
(c) protocols for testing and disinfecting staff; and
(d) how to respond to a positive COVID-19 result on the premises.

5. Reorganize Housekeeping: As EthicScan blog, "COVID Adaptation Scenarios- Hotel Industry" (6 July 2020) observed, there is little discussion of better union consultation and participation in effective COVID prevention planning. While housekeeping will have the lion's share of the new rules to comply with, hotel management will be required to set up ways to implement COVID screening at check-in, limit elevator use, provide PPE for all staff, and check employee temperatures regularly.
6. Giving back or responsible community and public service: Some operators have sought to recognize and reward community-based front line health-care workers either by making their venue available for hospital beds and hospital employees as they quarantine away from families or cooking nutritious meals for healthcare workers and citizens in need.
Scenario Development and Testing:
In June, a number of leading organizations in the tourism and travel sector launched the Canadian Tourism Roundtable, a coalition of industry representatives committed to restoring the Canadian hospitality economy in the wake of the COVID-19 pandemic. Together, they're working to point the way for the entire economy to move forward. The roundtable highlighted the following five key next steps:
develop clear and uniform standards for safe travel;
remove inter-provincial travel restrictions as soon as possible;
review the need for the ban on non-essential travel to the United States;
carefully ease restrictions on international travel based on progress being made in specific countries and regions, (especially the European Union); and,
ease the requirement for a 14-day quarantine on international arrivals unless they are travelling from a high-risk country.
A number of worthwhile initiatives, while they may also have been discussed, are left off the list:
support a provincial and/or national COVID testing strategy;
lobby for government support, subsidy funding for laid off hotel and restaurant workers;
develop a national super-sterilization standard and certification process for hotels;
create a forum for discussing effective knowledge-based ways to reduce the risk of the pandemic and all other possible natural disasters inside hotels;
enhance sustainability and corporate responsibility standards and metrics; and
recommend an ongoing collaboration forum to discuss multi-modal (airline, rail, transit, taxi, et cetera) support to achieve pandemic risk reduction goals.
Forecasts from consultants and industry insiders were typically short range, that is, 18 -36 month horizons. They featured "present to future" travel and revenue trend extrapolations, absent any means to address or test critical variables like cash points or breaches of lending covenants. The one exception was the Elsevair Lausanne Report, which used six ten year scenarios and the so-called Smiley Model to illustrate what the hospitality industry will look like in 2030. The EthicScan Knowledgebase contains a suggestion and table involving three alternative "future to present" scenarios, including a pandemic proof alternative.
Conclusion:
As an industry, hotels were the first to be impacted by this crisis and industry insiders believe they will probably be the last to recover. There's no question that COVID-19 has changed travel, mobility and "dining in" forever. The expert or thought leader literature reviewed here offers several ways to adapt and mitigate the pandemic but without much certainty about how to ensure an operator or chain will survive or operate in the "new normal" hospitality world. In facing its myriad challenges, the hotel industry will have to rethink every aspect of operations, from reception and floor layouts to service and menu offerings, while also taking environmental impact, labour relations and corporate responsibility considerations into account. One thing's for certain– hospitality is in for a challenging ride.
Further Reading:
Hotelier – CANADA'S HOSPITALITY INDUSTRY WILL LEAD THE WAY INTO POST-COVID-19 RECOVERY:
https://www.hoteliermagazine.com/canadas-hospitality-industry-will-lead-the-way-into-post-covid-19-recovery/
Deloitte – Impact of COVID-19 on the hospitality industry:
https://www2.deloitte.com/nl/nl/pages/consumer/articles/impact-of-covid-19-on-the-hospitality-industry.html
EthicScan Blog – COVID-Adaptation Scenarios: HOTEL INDUSTRY:
https://ethicscan.ca/blog/2020/07/06/covid-adaptation-scenarios-hotel-industry/
United Nations Word Tourism Organization – Global Code of Ethics for Tourism:
https://www.unwto.org/global-code-of-ethics-for-tourism
JLL – Hotels plan for a COVID-19-informed future:
https://www.us.jll.com/en/trends-and-insights/investor/hotels-plan-for-a-covid19-informed-future
HVS – How Hotel F&B Pivoted in Response to COVID-19, and What the Future Holds:
https://www.hvs.com/article/8863-how-hotel-fb-pivoted-in-response-to-covid-19-and-what-the-future-holds
EthicScan Blog – COVID-Adaptation Future Scenarios: RESTAURANTS:
https://ethicscan.ca/blog/2020/06/24/covid-adaptation-future-scenarios-restaurants/
EHL Insights – A look into the future: Hospitality education after COVID-19:
https://hospitalityinsights.ehl.edu/future-hospitality-education-after-covid-19 (SCENARIOS)
Travelpulse – How Technology Will Reshape the Hotel Industry Post-COVID Pandemic:
https://www.travelpulse.com/news/travel-technology/how-technology-will-reshape-the-hotel-industry-post-covid-19-pandemic.html
PhocusWire – How Hotels and Travel Agencies Can Prepare for a Post-COVID Future:
https://www.phocuswire.com/How-hotels-and-travel-agencies-can-prepare-for-a-post-Covid-future
RevenueHub – What Does the Future Hold for the Hotel Industry Post Covid-19:
https://revenue-hub.com/what-future-for-hotel-industry-post-covid19/
eHotelier – Strategic reopening considerations: A look at post-COVID-19 hotel industry changes:
https://insights.ehotelier.com/insights/2020/08/11/strategic-reopening-considerations-a-look-at-post-covid-19-hotel-industry-changes/
HOTSTATS – What Hotels Will Look Like in a Post-COVID World:
https://www.hotstats.com/blog/what-hotels-will-look-like-in-a-post-covid-world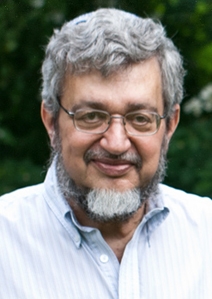 Latest posts by David Nitkin
(see all)