Ethical Risk: COVID Aviation Refund Controversy
The Issue
Deep into coronavirus wave two, the airline industry has suspended flights, mothballed thousands of aircraft, and laid off many workers. Pandemic mitigation reaction has created many changes not only for the airlines themselves (grounded pilots, flight attendants, airport staff and other aviation workers) but also for support industries like hotels and hospitality, car rental, and tourism.
This blog looks at the ethical and consumer storm created by the action of Canadian airlines to actively resist honouring cash refund requests both nationally and internationally, despite escalating complaints. It addresses three topics.
How serious and/or reversible has the pandemic's effects been, short and long term, for Canada's carriers, their workers, and the public?
What mitigation and adaptation strategies have been pursued?
How serious an ethical and moral dilemma is the Canadian industry's failure to reimburse flyers for canceled tickets due to the pandemic, unlike many carriers in other jurisdiction?
Recovery: How Deep a Hole?
Canadian airline revenues in 2020 will fall by $14.6 billion or 43 per cent from last year, according to estimates from IATA, the International Air Transport Association. COVID-19 has crippled the industry as operators have cut back operations dramatically, scaled back regional routes, and carried out major layoffs. Air Canada, Westjet, Porter, and Air Transat have each laid off at least half of their remaining flight attendant workforces.
Air traffic operation-related trends in COVID times include:
(a) passenger levels are down as much as 90 per cent thanks to a combination of travel restrictions and fear of catching the illness;
(b) since March, airlines have furloughed hundreds of pilots and technicians and discontinued dozens of regional routes;
(c) during wave one and wave two, carriers have cancelled numerous pre-booked trips, offering passengers only credits or vouchers instead of cash refunds;
(d) the federal government has offered a wage subsidy program that has delivered over a billion dollars in support to Canada's major airlines.
The details of the cash refund refusal for flight cancellations policy are clear. Since March, the majority of consumers across Canada have found it difficult, if not impossible, to obtain cash refunds for unused trips even when airlines stopped flying. Even consumers who used credit cards or who paid for travel insurance have been stuck. The airlines have insisted that customers should be happy with travel vouchers, saying that offering of cash refunds is not economically feasible. Thousands of flights have been cancelled during the coronavirus crisis – but most passengers were given vouchers rather than cash refunds.
Canada's airline marketplace is generally considered a duopoly, with Air Canada and WestJet dominating most regional and national markets. These two airlines capture much of the market share, leaving consumers with restricted choices. Airlines see the future as an opportunity for continued success. They are forecasting a doubling of global air travellers over the next two decades. While the COVID-19 crisis is likely to impact this projection, airline executives are expecting to recover to pre-pandemic levels in two years and to benefit from growth in the future.
Passenger and Staff Safety
There are many known unknowns about the virus and mobility in Canada We don't know:
(a) what are the exact rates of virus disease transmission risk in airline travel versus other modes;
(b) why would the regulator allow airlines to seat passengers, one next to another, unlike transit and rail rules, reversing an earlier social distancing wave one requirement;
(c) what are the ways that vacation and business travel can rebound/recover so long as the coronavirus remains a serious risk of infection threat;
(d) how long it will take for international air travel to recover its pre-COVID passenger numbers; and
(e) what exactly is the relative safety or lack thereof of other parts of the air travel experience — including crowded airport lines, shuttle buses and waiting rooms.
People's desire to protect themselves and each other from a surge of COVID-19 cases has led to substantial declines in travel by plane as well as car and bus, even at holiday times this fall like Thanksgiving and Christmas.  Airlines have argued travel on an airplane is very safe — safer than being in many other public spaces — because of hospital-grade air filtration and ventilation that regularly replaces air in the cabin.
The Controversial No-Refund Policy
Despite unrelenting pressures from passenger rights advocates, intense media scrutiny, lawsuits, and strident demands from frustrated passengers, Canadian airlines have remained largely resolute in refusing to issue trip pre-payment, cash refunds for cancelled flights. Passengers are offered future travel vouchers and options to convert to loyalty air miles. The airlines' immediate focus is on financial survival, arguing that returning passenger's money for cancelled flights would cause financial catastrophe.
There are many possible reasons why Canadian airlines would deliberately and actively resist refund requests both nationally and internationally, despite escalating complaints. They include:
(a) they want to conserve capital because revenue streams are so reduced;
(b) the Canadian Transportation Agency, our regulator, doesn't hold them to the same responsibility standard as do regulators in the U.S. and Europe;
(c) the sector is oligopolistic and Canadians have little alternative choice in carriers; and
(d) Canada has weaker consumer protection, competition, and anti-monopoly rules than most other democracies.
How serious and enduring a reputational risk hit has the Canadian aviation service companies taken by refusing to refund cancelled paid ticket sales? Reputation, trust and loyalty as well as long term good will are all tied up in this struggle. Academics and industry observers offer the following analysis of the standoff:
Market dominance could lead the airlines to become victims of their own judgment about success and cause them to ignore important information, or fail to respond appropriately to market and consumer shifts.
Few other industries are allowed to keep customer deposits for services and products they are unable to deliver.
Canadian airlines seem to have backing of the Canadian government and the national transportation agency, which appear to have voiced their support for and/or accepted the airlines' decisions to refuse to refund cancelled flights and issue vouchers instead.
The federal government appears to sympathize with airlines' significant drop in revenue due to COVID-19 as well as their argument to retain customers' payments to stay afloat. The government's acceptance of the solvency argument is evident in its stated intent to provide a bridge credit facility to help the companies to survive.
Executives may be guilty of "management myopia" by refusing to abandon their competitive goals — like growth, capturing a bigger market share, customer loyalty and trust, retention and repeat purchases, all necessary for long-term profitability — in favour of immediate survival at any cost.
Multi-Stakeholder Analysis
The airline industry has not been passive. A Facebook group has been formed consisting of more than 11,000 pilots, flight dispatchers, flight attendants, airport personnel, travel agents and tour operators. Companies have:
(a) mounted demonstrations for all party MP support on Parliament Hill;
(b) promoted corporate citizenship and public relations campaigns to demonstrate action during the crisis such as repatriation flights, shipping medical supplies, and other corporate citizenship activities;
(c) helped organize pilots, maintenance workers, services and supply chain partners, and others to lobby for further support and bailouts;
(d) highlighted their investment in safety and infection control measures;  and
(e) introduced meal plans and customer care kits.
Passengers are pushing back at this recalcitrance by using social media posts and petitions, arguing that they face financial hardships of their own, that the monies should be returned after denial of service, and that they're being unfairly compelled to give interest-free loans to help airlines survive the pandemic. Three petitions that together have garnered more than 100,000 signatures have called for customer reimbursement. While business travellers are likely reimbursed for the cost of flights, individual passengers are out of pocket.
Canada's regulator did introduce new Air Passenger Protection Regulations last year, but it's not requiring airlines to reimburse money rather than offer travel credits for cancellations. The CTA received 8,000 official complaints between mid-March and the end of August, most of which are believed to be related to refunds. According to the U.S. Department of Transportation Air Travel Consumer Reports, May through July 2020, which compiles air travel complaints, Air Canada had the most complaints of any foreign airline (out of more than 80 foreign airlines) in the United States, mostly due to its refusal to give refunds. WestJet received significantly fewer (four-fifths less) refund complaints than Air Canada likely because WestJet had said that it would refund customers who booked U.S. or U.K. flights.
Lawyers have filed a handful of class action lawsuits, including against TD Insurance in Canada, for refusing to repay consumers who couldn't travel. The Air Passenger Rights Association Facebook page, which has approximately 37,000 followers, is filled with passengers' frustrating stories about laborious and frustrating failed efforts to get refunded.  The EU Commission has launched legal action against 10 countries over the failure of airlines to reimburse customers for cancelled flights.
The Government of Canada has chosen to provide neither a specific bailout to airlines nor mandated consumer cash refunds. This contrasts sharply with decisions at the European Commission and the U.S. Department of Transportation which have required airlines to refund passengers for cancelled flights. The U.S., France, and Germany have also offered billions in financial relief to struggling carriers.
Remediation Strategies – The Stakeholder Bargaining Positions
Experts say that demonstrations of customer care, empathy and responsiveness can help build consumer good will, which airlines will need for their post-pandemic recovery. There are a number of potential strategies for use in negotiations by not only by government and the airlines but also by consumers, public health agencies, and international agencies. Several might be bargaining chips offered in any potential deal to resolve these refund option requirement or refusals.
Strategy or Remedy

Ethical Description

Stakeholder Ethical Impact

               Category

Same Rules for All

Different Rules

New Rules

Long term loan by the Canadian Government

A policy used in other sectors

Add to strain on public deficit

    X

  X

Federal bail out

Seen in other jurisdictions

Severe strain on public deficit

    X

Government ease travel and  quarantine restrictions    (1)

Screening and testing protocols would be weakened

Likely promote increase in infection transmissions

    X

  X

Government end the 14-day quarantine period when entering the country   (1)

Seen in other jurisdictions

Not enough conclusive health data to assess impacts

    X

Better airport contact tracing and screening     (1)

Screening and testing protocols would be enhanced

Better federal-provincial and inter-agency collaboration

    X

   X

Expand use of vouchers

Allow carriers to keep cash

Extend level of consumer complaints around the word

    X

Strategy or Remedy

Ethical Description

Stakeholder Ethical Impact

               Category

Same Rules for All

Different Rules

New Rules

Government continue/ extend wage subsidy program    (1)

A policy used in wave one

More cash for carriers and relief for employees

    X

  X

Fund and release research on relative safety of air travel by carrier and airport    (2)

Redress lack of public information about operations and choices

Enhance transparency and accountability

    X

    X

   X

Pre-board pre-screen international travellers    (2)

Seen in other jurisdictions

Likely promote decrease in infection transmissions

    X

Carriers resume dozens of routes that are currently suspended

Abandon risk of continuing to alienate customers

Strong positive response in rural and more remote communities

    X

    X

Government taking a stake in major Canadian airlines to help save them

A policy used in other sectors

Severe strain on public deficit

    X

  X

Carriers required to give customers refund option    (2)

End policy that  continues to alienate customers

Number of passengers enduring aggravation is lessened

    X

    X

   X

Carriers press to reduce in-cabin seating/distancing rules    (1)

Raise health concerns among customers and staff

Likely promote increase in infection transmissions

    X

Status quo

Allow carriers to keep cash

Reputation risk for industry

     X
Source: EthicScan Knowledgebase
(1) during COVID     (2) period during and after pandemic
Transport and Finance Ministers in Ottawa have made it clear what the government would be demanding in negotiations from airlines, starting with refunds of what is believed to be millions of dollars in pre-paid flight tickets and a curb on cancelled routes. "Before we spend one penny of taxpayer money on airlines, we will ensure Canadians get their refunds," Minister Garneau said, "[and] we will ensure Canadians and regional communities retain air connections to the rest of Canada."
Conclusion
Canadian airlines have remained largely inflexible in refusing to issue cash refunds for cancelled flights. That seemingly unfair and unpopular corporate position reveals several truths including:
(a) travelling consumers aren't well served by existing regulations;
(b) narrow monopoly control of the industry unfairly advantages existing carriers;
(c) multi-stakeholder grievances as well as financial and health insecurity have not lessened as the months pass; and
(d) the status quo helps reinforce suggestions that less protectionist international access by competing foreign airlines might improve the marketplace.
Need More Answers?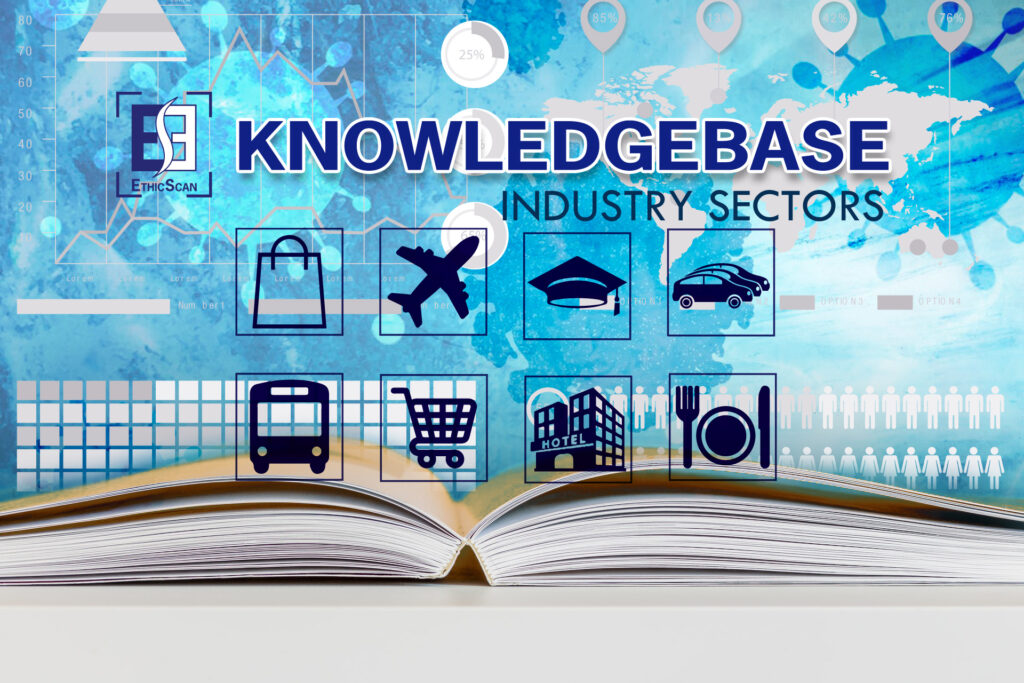 Subscribe to the EthicScan Knowledgebase for in-depth research and the opportunity to share information with industry experts, policy-makers and other health-care professionals.
Further EthicScan Resources
EthicScan Blog – COVID Adaptation Scenarios – Airline Industry:
https://ethicscan.ca/blog/2020/06/28/covid-adaptation-scenarios-airline-industry/ethicscan 2
###
EthicScan Blog – Radically Remaking the Future of the Airline Industry Post-COVID:
https://ethicscan.ca/blog/2020/11/04/radically-remaking-the-future-of-the-airline-industry-post-covid/
### inclusion and comments in Knowledgebase
Further Reading
CNN – Sunday was the busiest day for US air travel since the pandemic began:
https://www.cnn.com/travel/article/thanksgiving-travel-volume-2020-pandemic/index.html
Canadian Manufacturing – Airlines should rethink their refusal to refund passengers during COVID-19:
https://www.canadianmanufacturing.com/features/airlines-should-rethink-their-refusal-to-refund-passengers-during-covid-19/
Forbes – Air Canada: Most Refund Complaints For Foreign Airline In The U.S.:
https://www.forbes.com/sites/sandramacgregor/2020/08/27/air-canada-most-refund-complaints-for-foreign-airline-in-the-us/?sh=1c9149cb3e49
The Guardian – Passengers furious at airlines' voucher policies in Covid crisis:
https://www.theguardian.com/travel/2020/sep/12/passengers-airlines-voucher-covid-refunds
Q107 News – Regina woman's flights and hotel cancelled due to pandemic, refund initially refused after husband's heart attack:
https://q107.com/news/7329878/coronavirus-vacation-cancelled-refund/
Milénio Stadium – Hundreds of protesting airline workers aim anger at transport minister:
https://www.mileniostadium.com/canada/hundreds-of-protesting-airline-workers-aim-anger-at-transport-minister/
Huffington Post – Federal Support For Airlines Hinges On Passengers Getting Refunds: Minister:
https://www.huffingtonpost.ca/entry/airlines-federal-support-passenger-refunds-garneau_ca_5fa85e98c5b623bfac5144b4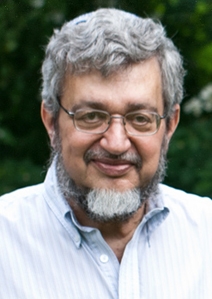 Latest posts by David Nitkin
(see all)