Radically Remaking the Future of Retailing Industry Post COVID
The Issue
There are both similarities and differences of opinion about the future of the retailing industry published by insiders and thought leaders in the past four months (July 1-October 15, 2020) compared to an earlier period, March 15 – June 30. Authors of these more recent reports, articles and forecasts have had the advantage of having a fuller exposure and experience with the first wave COVID experience upon which to offer forecasts. A summary of the comparison of content looks like this:
| | |
| --- | --- |
| Similarities: Both Periods | Differences Seen in Recent Content |
| Short term 12-24 months forecast horizon | More detail on adaptation (customer screening, safety procedures, confirmed case response) |
| Little written on hero pay, employee living wages, and employee engagement | More debate on size and timing of return of out-of-home spenders |
| Little mention of alternative physical model experiments (unlike for example restaurants) | More varied opinions on rates of growth and acceptance of e-commerce |
| Little attention to sector in context of sustainable economy context | More acceptance of mortality salience (fear of retail shopping) even after COVID |
| Unwillingness to talk or write about radical "go dark" alternatives | More discussion of adaptation and mitigation strategies |
| Discussion primarily about global companies in the United States and Europe | More attention to changing consumer spending habits |
This blog addresses three questions:
What principal COVID mitigation and adaptation strategies have retail leaders been implementing?
What are the major areas of disagreement in recovery and "new normal" forecast trends?
Will this "new normal" retail world look either like a return to a pre-pandemic state or be something very new?
COVID'S Effects On Retailing- Trends:
That part of our retail ecosystem which focuses on the sale of goods (rather than services) includes not only stores, department stores, pharmacies, variety stores, and gas stations, but also customers, suppliers and supply chains, staff, transport services, e-commerce applications, importers, regulators, property managers, and advertising professionals. This sector (including retail goods and services) represents 20-25% of all jobs in Canada and the U.S.
COVID-19 has more quickly and dramatically changed the developed markets of Europe, Canada and the U.S. than what experts had imagined during the early weeks of 2020. The virus has changed how and where people spend their time, what they think and feel, where they choose to live (suburbanization and ex-urbanization), and it has spurred massive shifts in what people buy and how they buy it. These current retail changes or trends include:
Several prominent retailers have filed for bankruptcy, laid off thousands of employees and are in the process of liquidating stores
Some retailers like Target, Home Depot, Peloton and Lululemon, have benefited as consumers fix up their homes, look for ways to entertain themselves, and adapt their daily routines and wardrobes
About 25% of all jobs in the US are in the retail industry
A record number of stores are closing in several countries in Europe and North America
The biggest U.S. mall owner, Simon Property Group, turned its lights out on March 18. Taubman Centers, Washington Prime Group, Unibail-Rodamco-Westfield and others quickly followed
The common areas of most shopping malls were shut down
The industry is vulnerable to ever-changing government regulations on store openings, distancing, mask wearing by staff and customers, infection reporting and safety measures
Some goods-selling sectors have flourished (grocery staples, home hardware, pharmacy) whereas others have floundered (florists, fine fashion).
Retail Sector Legacy Trends
In the years leading up to the pandemic, retailers were already struggling to make stores profitable and to maintain their store footprint. COVID has been the colossal accelerator of certain legacy practices and management decisions that were already happening such as:
1. Bankruptcy rates for retailers on life support: Experts had been reporting on a litany of store closures over the years as a march towards increased competitiveness and e-commerce continued. Retailers that were already struggling to keep their heads above water drowned once COVID lockdowns were imposed. Stores that are not profitable (and which didn't have a path back to profitability) were being abruptly closed in wave one COVID in order to minimize costs as quickly as possible.
2. Accelerate e-commerce shift: Companies that were slow to invest in e-commerce put the e-commerce champions and pure play digital innovators at a significant competitive advantage. Consumer habits changed irrevocably, with e-commerce sales skyrocketing once the first wave pandemic hit.
3. Accelerate the rate of gradual divestiture: For years, global retailers with significant store estates were able to cautiously divest themselves of stores in a gradual manner, minimize costs, experiment with new store models, and offer new customer services, while maintaining a semi-constant stream of revenue from their traditional in-store business. Even retailers that were failing were doing so slowly and had some limited amount of time to change. The economic pressure and shifting consumer behaviour brought about by COVID ended all of that.
4. High touch: Many thought leaders in this sector believe that consumers will always want to shop in the physical world, to touch and see the products, to have the experience of window shopping; they want to browse, be inspired – all of that they say is as true today as it was 10 or 20 years ago. Consumers in pandemic times however don't want to be forced to go to into a crowded store when they already know exactly what they want and are not happy to have to wait to get it.
5. Malls already in trouble: Malls which play up the experience of being there and offering leisure activities were already struggling because of online shopping as well as competition from of discount retailers like T.J. Maxx and Ross stores. Malls that try to remain open have to:
(a) offer social distancing markers everywhere;
(b) shut down common areas;
(c) invest in serious sanitation, disinfection, and infection screening programs;
(d) install Plexiglas at cashiers; and
(e) restrict access to cinemas, pools, and food courts.
6. Survival of the biggest: The titans of the retail industry — Amazon, Walmart, Target and Costco — are poised to come out of the coronavirus crisis even stronger and more formidable than they were before, whereas smaller rivals – like Macy's, J. Crew, J.C. Penney, and Neiman Marcus – suffer and wither. The stronger players are getting even stronger, becoming even more dominant, and the weaker ones that have had to close stores during the crisis have really been devastated.
Trends – Ways the Virus Has Impacted Retailing
Here's a closer summary look at some of the key ways the experts say that the pandemic has forever altered management of the global retail landscape:
1. Accelerate e-commerce: Customers shopped online before the pandemic, but a desire to limit trips to stores unleashed new demand and encouraged retailers to roll out new options. The result: new habits and increases in digital shopping. Brands are moving product launches online, bypassing physical stores. For example, Ocean Spray launched its Atoka line of herbalist craft beverages online and currently is selling it directly to consumers.
2. Use stores as fulfillment centers: Stores are working to cross-train employees to have more flexible duties that will allow them to pivot as customers' behaviours and needs change. Stores are taking actions like:
(a) scheduling curbside pickup;
(b) allowing sign up for non-food delivery services; and
(c) turning stores into mini warehouses, particularly when people can't or won't visit malls to shop.
3. Offer curb-side pick-up: The coronavirus pandemic is making curbside pickup much more valuable to customers and more beneficial to retailers, as many stores remain shut to try to curb the spread of COVID-19. Global Data reported that about 68% of U.S. shoppers say they are going to use curb-side pickup at stores more in the future and nearly 60% say they will collect more of their online purchase orders from inside stores.
4. The rise of the 'everything store': Big-box or "one stop shop" retailers like Walmart, Target, Best Buy, Home Depot and Lowe's have seen sales soar as many consumers skipped the mall and shopped at the big-box store or website instead. Leaders at Walmart and Target, in particular, have attributed their success to their diverse mix of merchandise.
5. Consumer purchasing changes: Early wave one product category sales surges included hand sanitizers, pantry staples, prepared foods, cooking supplies, and cleansing products. As the pandemic stretched on, preferences shifted to comfortable clothes, workout apparel, bikes, puzzles, hair color and other items to help us entertain ourselves or adjust to spending more time at home.
6. Sharp split between big spenders and penny pinchers: The coronavirus pandemic has heightened a longstanding wealth disparity among consumers. The rich are stowing away even more money into their savings accounts — money that they're saving by not commuting to work, eating out at nice restaurants, or traveling, and profiting from the stock market. The poor, many of whom have lost jobs, are forced to cut back even more, with some entirely reliant upon unemployment benefits that have run out. As the rich splurge online, and the poor flock to budget-friendly shops, it's retail players catering to those in the middle such as department stores and specialty retailers that are struggling the most.
7. Bankruptcy of department and specialty retail chain stores: With shopping mall owners now collecting less in rent and many retailers arguing they couldn't pay their bills after their sales dried up, the pandemic has accelerated the rate of bankruptcy filings by mall-based retailers including Brooks Brothers, J.C. Penney and J. Crew, all of which have wound up in bankruptcy court in 2020. Coresight Research put out a forecast in August predicting that 25% of America's roughly 1,000 malls will close over the next three to five years.
8. Casualization of clothing, Zoom dressing and work from home wardrobes: Canadians and Americans are changing their wardrobes and where they shop for apparel. This includes changes such as:
(a) wearing more cozy and casual sweatpants and pajamas;
(b) buying more tops than bottoms because they spend more time in work-related video calls; and
(c) consumers have quickly started to favor comfort over style.
10. Mortality salience: As noted in the EthicScan blog, "COVID Adaptation Future Scenarios—Retailing" (20 June 2020), people are risk-averse, proximity safety conscious and cautious about returning to activities like in-store shopping even after COVID. Despite a lifting of restrictions, 28% of survey respondents in Europe were still shopping in stores less in July than they were before the pandemic. Among those surveyed, 41% in both Europe and the US predicted that life would not return to normal for a year or longer. This is a marked increase from the 29% who felt this way in May.
Adaptation and Mitigation Actions or Practices to Address COVID
It may be impossible to predict the future, but actions and adaptations taken by global retail businesses do paint parts of a picture of what stores might look in a post-COVID-19 world. There may be more than one picture because similar retail concept stores in the same community may have very different prospects, leadership and outlooks. Sustainability strategists speak of the actions managers take as being either adaptation and mitigation. The terminology isn't widespread in the literature dealing with retail industry futures but I've used the dichotomy to organize this review of actions taken and proposed for this sector:
Some of the principal adaptation adjustments that retailers have taken to address COVID include:
1. Customer entry and circulation control: Stores try to keep infected customers away from staff and other customers by
(a) Ensuring the vulnerable/elderly are accorded priority, dedicated entry times and online delivery slots;
(b) Conducting temperature gauge checks on customers;
(c) Verbally triaging customers for risk factors before store entry;
(d) Setting up signage and store communication asking customers to stay home if they feel unwell or display any symptoms;
(e) Providing hand sanitizer at key entrances/exits; and
(f) Requiring customers to wear PPE (masks/gloves) as needed.
2. Social distancing: Stores comply with government and health department regulations to inhibit the virus spreading by:
(a)Limiting the number of customers;
(b) Using drive-through or "click and collect" mechanisms to serve customers outside the store;
(c) Implementing de-centralized ordering systems (rather than central or common touch screens);
(d) installing Plexiglas cashier and counter screens;
(e) Limiting the traffic direction and timing of customer-and employee interactions;
(f) Place signage in key areas to ensure customers are socially distancing; and
(g) Using technology to enforce social distancing policies.
3. Employee safety procedures & protective equipment: Enhancing employee safety and well-being strategies include:
(a) Mandating pre-work temperature/wellness testing and at-work disinfecting stations prior to shifts;
(b) Providing store employees with sufficient protective equipment (masks, gloves, hand sanitizer);
(c) Implementing proactive temperature/wellness checks prior to each shift;
(d) Installing physical barriers to protect employees (Plexiglas shields, serving tables);
(e)Ensuring active monitoring and reporting by in-store voluntary health and safety committees;
(f) Setting up places for emergency testing and self-isolation where and when needed;
(g) Providing front-line staff with additional best-practice cleaning materials and equipment for workstations;
(h) Updating safety policies (such as handwashing, staggered breaks);
(i) Changing back-of-house layout to reinforce social distance; and
(j) Training and retraining employees on new, best practice safety measures and equipment.
4. Support employees: Practices to support and empower staff include:
(a) Implement staff reward and recognition programs;
(b) Provide "hero pay" wage supplements for front line workers;
(c) Demonstrate flexibility in work shift approval decisions;
(d) Increase employee pay —wage increases/cash bonuses;
(e) Pre-emptively expanding sick leave, regardless of confirmed case status;
(f) Offer progressive retraining and retention programs;
(g) Relax absenteeism policies for vulnerable workers (e.g., elderly);
(h) Promote "living wage" standards for your most financially vulnerable workers; and
(i) Institute non-monetary support programs (such as counselling, additional breaks, and free masks).
Some of the principal mitigation adjustments that global retail leaders have taken to address COVID include:
1. Confirmed case response: Once an employee is suspected of being sick, mitigation practices include:
(a) Provide direct care, isolation and emergency attention for the affected;
(b) Ensure other team members are alerted to the situation and urge them to be tested;
(c) Develop a default response protocol and plan of action;
(d) Provide COVID-specific sick pay;
(e) Quarantine employees who come into contact with an infected individual;
(f) Provide counselling and support during time off;
(g) Close the store on confirmation of infection and deep-clean the suspected location(s);
(h) Alert the appropriate health authorities; and
(i) Implement contact-tracing where possible and contact the affected individual(s).
2. Virtual consultation digital technology: Certain innovative or insurgent brand companies and retailers are using high tech to replicate in-store experiences like clothes and footwear fitting or cosmetics testing on-line without the need to deal face-to-face with a salesperson. For example, beauty brands such as bareMinerals and Clarins launched virtual consultations to compensate for lack of in-store services available to their consumers. Such services:
(a) reduce touching;
(b) let customers "see" what certain pattern or colour choices might look like on their face or body;
(c) more swiftly recognize and develop product changes to address changing preferences ; and
(d) build consumer intimacy through local activation and digital channels.
Potential Characteristics of a Post-Crisis Retail World- Agreement and Disagreement
Thought leaders say that retailers still standing now nine months into the pandemic have an opportunity to reinvent themselves, address friction points, and concentrate on customer experience and value to be in position for a chance to not only survive but also prosper in the future. There is still much uncertainty and debate, however, about which of the aforementioned legacies, business practices, and actions will extend through and after the second wave of the coronavirus that we are fighting.
Some areas of forecasting agreement post-COVID-19 include:
1. Increased consolidation: The virus crisis has created opportunities for cash-rich retailers to buy inventory, key locations, or entire competitors, at a discount, and this will continue.
2. Hyper-focus on health, safety, and cleanliness across the supply chain: Disaster-inoculating health, safety, and strict cleaning processes which have been introduced to play a critical role in combatting the transmission of COVID-19 are likely going to stay. This would be companied by:
(a) longer delivery lead times;
(b) strong supply chain management; and
(c) greater need for timeliness and safety assurance, particularly for cross-border goods.
3. Work location and shift flexibility: With more and more workplaces shifted to remote work structures in order to remain productive while respecting physical distancing, these commentators accept that, post COVID, there could be a need to plan for ongoing, increased expectation for flexibility and support of working from home from all levels of an organization. In addition, in order to meet the needs of an increased demand for home delivery, there will likely be an increase in the need for part-time workers and warehouse workers.
4. Simultaneous high end and "value for money" products: As consumers redefine value in a COVID-19 world, they have revealed distinct new consumer preference patterns for both food and non-food products that likely will last post-COVID:
In Europe, consumers seek quality in food whereas price is the leading purchase criteria in non-food items such as household paper products and over-the-counter drugs.
While branded goods outperformed private label goods, 21% of respondents are buying more private label goods, a shift that could stick post–COVID-19, as 16% of people say they will buy more private label than they did prior to the pandemic.
Brands have been catering to new price segments, with premium brands such as Beyond Meat moving into the value space by launching value packs.
Opportunity exists to find business ideas to offer value in new ways such as catering to consumers looking for more convenient or nutritious options. Dole introduced premium salad kits at affordable prices. Nestlé launched Life Cuisine to offer consumers the convenience of healthy frozen foods for their at-home eating occasions.
5. De-averaging the consumer: Just as there has been no single, uniform response to COVID-19, there will be no single post–COVID-19 consumer. Differences in segments are meaningful. For example, the biggest difference in comfort level to inside versus outside shopping choices can be seen across age groups. In Europe, only 42% of baby boomers have shopped in physical stores since COVID-19 started vs. 72% of Generation Z consumers.
Some areas of lack of consensus about forecasts post-COVID-19 include:
1. Strength of continuing e-commerce boom?: Though e-commerce penetration still varies greatly by product category, country, and retail format, COVID-19 forced many businesses to shift to a stronger online presence. What is debated is whether or not there will be a permanent, ever exponentially growing increase in the level of e-commerce sales. Grocery, prepared foods, and pharmacies are seen as longer term candidates for increased e-commerce with a corresponding shift in employees from shelf stocking/store service to picking, packing and fulfillment.
2. Return to "personal contact" spending: How quickly and by how much will in-store, out-of-home spending bounce back after the pandemic? Some analysts think the answer will vary not just according to product category but also by consumer segment based on considerations around cost, health and convenience. With the closure or near-closure of bars, restaurants, cafés, stadiums, gyms, nail and hair salons, and other "personal contact" sites, the COVID-19 crisis has been forecast to push back gains made by out-of-home foodservice by three to five years, depending on the length of the pandemic as well as government and social responses, according to Bain analysis. It could be up to seven years in a worst-case scenario.
3. "Go dark" or "no store" radical scenarios: Asian retailers are arguably more ready than others to "Go dark" to the public. This alternative involves:
(a) shuttering large numbers of stores;
(b) repurposing stores as warehouse-like operations for pickup or delivery only;
(c) investing heavily in high-tech vending machines located in high traffic locations like subways with the goods, once chosen, express home delivered before the commuter returns home; and
(d) promotions that encourage media-savvy customers to follow on-line "shopping celebrity influencers" – in other words, followers view product displays on social media and television and in real time, 24/7, "point click" order directly.
4. Sustaining the new localism?: During the initial months of the pandemic, research documented that consumers in Europe and the US chose to act to support local businesses and brands. This meant:
(a) sourcing locally;
(b) shopping at farmers markets;
(c) buying collaboratively; and
(d) avoiding established big brands. The tide shifted, however, during the later months of the pandemic first wave when insurgents' share of growth fell from 35% to 5% in the categories in which they exist. Analyst don't agree on the direction of this trend long term, post-COVID in diverse jurisdictions.
Retail Industry Scenario Development and Testing
Mathematically-based forecasting on the future of retail has been carried out by business consulting firms and academic institutions, largely from offices in the US and Europe. The time horizons analysed are typically 12-24 months. Some economist studies are forecasting a K-shaped recovery — a scenario where certain types of industries see gains while others are left out. Unlike so-called U- or W-shaped recoveries, growth in a K-shaped rebound is unevenly split between income groups.
While most of the reports, studies and published opinions that have been made public do make use of consumer attitudinal and behavioural research related to spending attitudes and preferences, they often don't engage citizens or executives in helping to choose probable or preferable alternatives. Perhaps that's not possible in an industry that covers stores and product types of all kinds. There were no studies found in the public domain from major consumer product multi-nationals, big brand retailers, or other private sector sources.
While there's no overall forecasting consensus, opinions include:
Financial, operational, regulatory, and psychological effects of the coronavirus pandemic will linger well past the social distancing and isolation phases to define a new normal for retail.
Groups of consumers (based on age or geography) will recover differently from the pandemic.
The number of business model hybrids, innovative alternatives, and changes found in the services-based restaurant sector is far larger than in goods-selling retail stores.
Consumer response to the COVID-19 crisis will change repeatedly over the course of the next wave of the pandemic and beyond.
The EthicScan Knowledgebase contains quite a bit of thinking on scenario development and testing, notably on deficiencies – for example that analysts devote little attention to a number of important policy-sensitive topics like climate change, privacy rights, the special needs of the disadvantaged, energy self-sufficiency, quality of working life, corporate social responsibility, and on-shore/re-shore versus offshore supply chain choices.
Conclusion:
With hundreds of thousands of retail stores closed in Canada and the U.S., the coronavirus pandemic – now in its second wave– is accelerating dramatic changes across the sector that had been underway well before the respiratory virus outbreak. A number of experts and thought leaders see the "new normal" retail world looking more like return to a changed pre-pandemic business model state rather than a seriously different "new normal." The current consensus is that the financial, operational, regulatory, and psychological effects of the coronavirus pandemic will linger well past the social distancing and isolation phases to define a new normal for retail.
Retail Literature Review Update BRIEFING
Register for the Retail Industry
LITERATURE REVIEW UPDATE BRIEFING
November 17, 2020 (ONLINE)
From 3:30 pm until 4:15 pm
(45 minutes)
The EthicScan team has completed a review of recent published literature from around the globe on the trends, forecasts and outlooks affecting COVID future planning. This literature is for the period 1 July – 15 October. The first review was literature research published 15 March – 30 June. Results were reported in EthicScan Blogs.
Register today for this important and informative 45 minute briefing.
Further Readings:
BDO Canada – PLANNING FOR THE POST-COVID-19 RETAIL WORLD:
https://www.bdo.ca/en-ca/insights/industries/retail-consumer-business/planning-for-the-post-covid-19-retail-world/
CNBC – 6 ways the coronavirus pandemic has forever altered the retail landscape:
https://www.cnbc.com/2020/09/29/how-coronavirus-pandemic-forever-altered-retail.html
EthicScan Blog – Radically Remaking the Future of the Grocery Industry Post-COVID:
https://ethicscan.ca/blog/2020/11/11/radically-remaking-the-future-of-the-grocery-industry-post-covid/
Essential Retail – COVID is Paving the Way for the Store of the Future:
https://www.essentialretail.com/comments/covid-paving-way-store-of-future/
Retail Council of Canada – Coronavirus/COVID-19 Resources for Retailers:
https://www.retailcouncil.org/coronavirus-info-for-retailers/
EthicScan Blog – COVID-Adaptation Future Scenarios: GROCERY RETAILING:
https://ethicscan.ca/blog/2020/06/20/covid-adaptation-future-scenarios-grocery-retailing/
Bain & Company – Shaping the Consumer of the Future:
https://www.bain.com/insights/shaping-the-consumer-of-the-future/
McGill Reporter – Rethinking retail business models for a post-COVID-19 world:
https://reporter.mcgill.ca/rethinking-retail-business-models-for-a-post-covid-19-world/
EthicScan Blog – COVID-Adaptation Scenarios: RETAILING:
http://ethicscan.ca/blog/2020/07/04/covid-adaptation-scenarios-retailing/
McKinsey – Adapting to the next normal in retail: The customer experience imperative: (PDF)
https://www.mckinsey.com/~/media/McKinsey/Industries/Retail/Our%20Insights/Adapting%20to%20the%20next%20normal%20in%20retail%20The%20customer%20experience%20imperative/Adapting-to-the-next-normal-in-retail-the-customer-experience-imperative-v3.pdf
Highline Beta – Retail After Pandemic: Business Council of Canada:
https://highlinebeta.com/insights/retail-after-pandemic-business-council-of-canada/
WBur – On Point's Coronavirus Hours:
https://www.wbur.org/onpoint/tag/on-point-coronavirus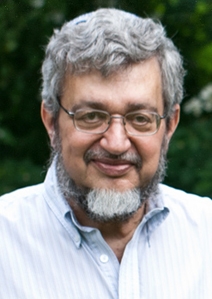 Latest posts by David Nitkin
(see all)