Radically Remaking the Future of the Grocery Industry Post-COVID
The Issue
Expert opinion published in the past four months (July 1- October 15, 2020) on the future of the grocery industry is surprisingly divided in content. Side by side, for the same time period, there are sharply different opinions from thought leaders about the longer term survival of many adaptation and mitigations being made today to address COVID challenges. There will always be a consumer demand for groceries but how and what customer demand will look like during and after COVID-19 is remarkably contentious and unclear.
This blog addresses three questions:
What have been the principal adaptations and mitigation strategies and actions taken by grocers to fight the pandemic and improve market share?
What will this grocery retail world look like after the second COVID wave?
What are areas of agreement and disagreement in the experts' longer term "new normal" forecasts?
COVID-Related Trends and Forecasting
COVID-19 has permanently transforming the way we shop. Grocers have responded by rapidly developing new ways to manage supply chain, expand online ordering, delivery, and resources like extended hours, and offer contactless payment, curbside pickup and scan-as-you-go to keep consumers safe and satisfied.
Retailers include traditional grocery stores, food chains, general merchants (like Costco and Walmart), warehouse clubs, discount grocers, convenience stores, on-line grocers, cashier-less grocery concepts, and grocery delivery services. In addition to stores, the grocery ecosystem involves farmers, suppliers of goods and services, customers, workers, warehouses, rail and truck transport, home delivery services, in-store promo services, flyer printers, advertising, and contract (Instacart) shoppers. There are two or three dominant players in each region of Canada. Chain workforces are huge. Sobeys employs 127,000 staff; Loblaw has 200,000 across several subsidiaries, including Shoppers Drug Mart, No Frills and Real Canadian Superstore.
Groceries, unlike restaurants and hotels, will always be a necessity rather than a discretionary want. Perhaps that is why COVID adaptation was so poorly evaluated in the early stage of the pandemic. In mid-February, conference calls by executives at Walmart and Best Buy characterized the coronavirus as having minimal effect on business. As we learned during COVID's first wave:
there was initial consumer panic buying
several chains did not place adequate advance orders of certain commodities
several consumer goods suppliers reduced the number of items produced
chains offered "hero pay" supplements to front-line workers (cashiers, cleaners, delivery)
the dollar value of grocery order sizes were large and unprecedented
chain store revenues in the second and third quarters were up at least 25%
profits have soared since the pandemic—for example, an 18 percent increase at Sobey's in same store sales in its fourth quarter and up 13 percent in May and the first two weeks of June over last year
in store consumers are buying more groceries in less time
there is a huge continuing shift to on-line purchases
customers are shopping less frequently but spending more time in store for each visit — 49% more spending per minute spent in the store.
New Normal Adaptation and Mitigation Trends
The grocery industry has stepped up with a range of new normal adaptations and mitigation initiatives. Programs which accelerated in the wake of the crisis include services like click-and-collect, curbside pickup, and Instacart. While sustainability strategists speak of adaptation as distinct from mitigation strategies, the terminology isn't widespread in literature on grocery futures but I've used the dichotomy here to describe the actions taken.
Specific adaptation category actions for specific grocery businesses have been cited as worthy of emulation include:
1. Safer in-store experiences: Customers fear getting sick when shopping inside close contact buildings threatens infection from both other shoppers, the shelves and counters, and staff. Practices that enabled contact minimization and increase distancing include:
(a) providing better communication about sanitation and hygiene procedures;
(b) providing alternate low person-to-person contact methods of shopping (like click-and-collect);
(c) taking steps like enhanced sanitation, shelf and equipment cleaning, distancing, directional signals, and patron traffic control to keep vulnerable consumers as well as staff safe;
(d) leveraging channels like social media, brand websites, and in-store signage to reinforce safety-first messaging, ensuring they engage with shoppers in the right place and at the right time;
(e) emphasizing contactless payment,
(f) implementing scan-as-you-go and in-store shopping slots to expedite time spent in store while reducing crowding that risks adherence to social distancing guidelines; and
(g) using location analytics like LiDAR and in-store beacons to identify areas of the store most prone to bottlenecks, allowing grocers to rearrange physical spaces to best improve traffic flow while optimizing on-floor inventory to meet demand.
2. E-commerce, on-line or virtual shopping: Pre-COVID, only 1.5% of Canadian groceries were purchased online, compared to 7% in the US and 10% in the UK. In April, research done for PayPal by Angus Reid found that 30% of Canadians had shopped for groceries online. According to Engine Insights, online grocery shopping jumped 74 percent through the height of the pandemic, with a steeper sustained growth trajectory forecast over the next few years.
3. Digital replaces physical shopping. As EthicScan blog, "Covid Adaptation Future Scenarios—Grocery Retailing" (20 June 2020) revealed, some stores are experimenting with eliminating retail shopping altogether. Ordering can be done without ever setting foot inside a store.
Specific mitigation category actions for specific grocery retailers that have been cited as worthy of emulation include:
1. Hero Pay: Increased grocery operating costs include:
(a) employing additional people to keep stores safe and stocked with goods,
(b) delivering a much higher level of sanitization,
(c) purchasing and supplying adequate personal protective equipment and training to employees, and
(d) "hero pay". In late March several grocery chains announced increases in wages for their frontline workers who were working during the pandemic. Sobeys, for example, gave $50 to every employee and $2 an hour for staff working more than 20 hours a week.
2. Touch-free checkout initiatives: Before the pandemic, a big part of grocery shopping was the hands-on experience of eating prepared food samples or chatting with a sympathetic server or cashier. Many retailers are now trying to stand out for the opposite reason: They are making it easier for consumers to avoid shared surfaces and limit interactions with employees and other customers. That's led to investment and expansion of contactless checkout approaches — particularly by grocery stores. Examples include:
(a) Several grocers, including Price Chopper, have expanded availability of smartphone apps customers can use to scan items and tally up orders.
(b) Pittsburgh-based grocery store Giant Eagle is piloting a system that allows customers to skip the checkout line with technology that resembles that of Amazon Go.
(c) Certain grocery merchants like Amazon are installing lockers in customers apartments or condominiums where customers can retrieve home-delivered online purchases by scanning their phone.
(d) Walmart renewed its Scan & Go app, which shoppers can use to ring up purchases with a smartphone as one of the key perks of its new membership program, Walmart+.
3. Cloud and robotics technology: Cloud computing, robotics, scalable and adaptable technology, and data enabled automation and workforce engagement hold the promise to
(a) drive costs down;
(b) enable speedy order fulfillment;
(c) allow business to react more efficiently to sudden shifts in demand; and
(d) keep the infrastructure humming and deliveries moving. AI-powered demand/inventory management can show consumers what items are available and when they will be delivered in real-time.
4. Instacart: COVID-19 turned the delegated shopper model into a rocket ship. In the U.S., Instacart's share of the online grocery market spiked to 55% in the third week of May, up from 30% in February, and customer order volume has been up by as much as 500% year-over-year. While Instacart works with several chains, it pioneered its Canadian model with Loblaw. Impressive for a company that University of Waterloo graduate Apoorva Mehta founded in 2012 when he decided his former employer, Amazon, couldn't figure out the fresh food business.
5. A passion for locavore and organic products: It is also surprising that the market for organic products is following an upward trajectory never seen before. In stores of less than 2000 m² and convenience stores, the growth in sales of organic products is respectively 20 and 30 points higher than that of conventional products. Explanations for this phenomenon include:
(a) healthy and virtuous eating;
(b) consumers quality and safety reassurance in this uncertain time;
(c) organic products are less easily out of stock; and
(d) proximity or community support. Canadians want to feel connected to their food and to their local grocer. A part of community is knowing where your food comes from and supporting those who produce it.
Areas of Agreement and Disagreement In Grocery Forecasts
What will be the "new normal" for grocery retail? While there is still much uncertainty of how long the second (and possibly other) pandemic waves will last, most of the authors or sources reviewed here seemed to agree that the financial, operational, regulatory, and psychological effects of the coronavirus pandemic will linger well past the social distancing and isolation phases of wave one. The precise future shape of grocery retail is contentious. Some forecasts are broadly accepted; others hotly disputed.
| | |
| --- | --- |
| Forecasts — Topics of Agreement | Forecasts — Topics of Contention |
| Continuing emphasis on health and safety | The survival of retail stores |
| Workplace flexibility: at home and part-time | Reward and retain good employees |
| New advanced digital apps | The sustainability of growing e-commerce |
| | Survival of the shared economy |
Agreed-upon enduring post-COVID-19 forecasts include:
1. Hyper-focus on health, safety, and cleanliness across the supply chain: Customer health and safety at the point of sale is seen as an enduring long term strategic activity. Health, safety, and strict cleaning processes that are now being used to combat the transmission of COVID-19 are likely going to stay. This will mean:
(a) longer delivery lead times;
(b) greater need for safe transport, particularly for cross-border goods;
(c) demands for transparent and accountable sanitary practices; and
(d) organic and local products benefitting more than others from the increase in food purchases by perhaps as much 20 to 30 per cent.
2. Workplace flexibility: With more and more workplaces shifted to remote work structures in order to remain productive while respecting physical distancing, there will likely be sustained expectation for flexibility and support of working from home alternatives for staff at all levels of the organization. In addition, in order to meet the needs of an increased demand for home delivery, there will likely be an increase in the need for contingent-status part-time workers.
3. New apps that enhance flexibility by applying advanced analytics, AI and machine learning: Analysts see enduring enhancements across the supply chain including:
Flexible infrastructure: Demand planning tools that can capture consumer intent signals across channels, and anticipate need for resources like additional delivery vans/ scheduling, warehouse employees, inventory and last-mile partners in times of heightened demand.
Flexible networks: New apps that can create virtual hub-and-spoke networks to redistribute inventory and efficient delivery of in-demand items.
Flexible storefronts: Enable best practices and automation within "dark store" scenarios, whether it's through stand-alone locations or allocation of space within existing physical store fronts that are dedicated solely to delivery picking.
Widely disputed post-COVID-19 forecasts include:
1. Brick and mortar stores may or may not be here to stay: Is the in-store customer experience here to stay? There are disputes about whether physical versus virtual or "dark" stores will generate the most profits long term. Physical points of sale will see their profitability fall, forcing them to find ways of reducing their sales areas. There already has been an accelerated closure and consolidation of physical stores, but this LEGACY trend has been occurring for the past two years, and the COVID crisis will accelerate the process. The crisis has created opportunities for cash-rich grocery retailers to buy inventory, key locations, or entire competitors, at a discount.
2. Reward and retain good employees may or may not be a priority: In spite of the spike in lay-offs prompted by temporary business closures, Canada is and will still be a dominantly service-based economy post-COVID-19, and workers will be needed to deliver goods and services. Human capital planning and assessment will be critical. What isn't clear, in order to retain good employees, is the degree to which retailers will commit to re-align their practices and teams in terms of
an increase in wages
more flexibility on shifts
more granting of sick leaves
a greater willingness to recognize and reward top performers at all levels to help retailers grow their businesses
pay all remaining workers on a team for time-off testing when one goes into isolation
shift employees from shelf stocking/store service to warehouse shelf picking and fulfillment
reintroduce discontinued "hero pay" now that wave two COVID is here.
3. Debate over a sustained e-commerce boom: Online shopping is becoming an integral part of food purchasing habits, and the proportion of such purchases will likely exceed 10% among major retailers by 2022. Will there be any turning back, post COVID? E-commerce penetration still varies greatly by product category and retail format. While COVID-19 has forced many businesses to shift to a stronger online presence, it isn't clear whether or not this will lead to a sustained or permanent increase in the level of e-commerce sales.
4. Potential dampening of the sharing economy: Will we be a more collegial or mutual society post-COVID? A lingering effect in a post-COVID-19 world could be the hardening of social and physical distancing, leading to greater concerns about physical privacy and a preference for owned vs. shared assets. Alternatively, we might see ourselves all as survivors in the same boat and demand more inclusive policies and practices embracing the poor, the disadvantaged and the more vulnerable among us. Increased use of farmers' markets and food co-ops, donating food to health-care workers, and sending of food to shelters are examples of this trend.
Grocery Industry Scenarios
Many of the recent grocery future articles and reports are narrow in scope, North American and European centric, and feature 18-24 month trend extrapolations, with an emphasis on marketing and economic variables. The most interesting work comes from Nourish, which builds on the work of Simon Mair, and integrates health, societal variables and policy alternatives in order to generate four possible health care and food delivery futures for Canada post-COVID. The four, three year horizon alternatives are Care-On-Demand, Inequitable Collapse, Universal Access, and Community-Led Care. The authors argue that there are leadership openings created by COVID-19 for certain chains to choose to harness the power of food in health care to achieve climate leadership, equity, and sustainability goals.
The forecasts and scenarios suffer from a death of examination and testing of sustainability and social responsibility inputs. This is an industry where radical commitments to meaningful and fulsome climate change, food security and living wage strategies are rare. None of these authors offer a pandemic proofing forecast across all aspects of production, distribution, sales and waste recovery like that suggested in the EthicScan Knowledgebase.
Very little grocery industry future literature deals with long range, 10-20 year horizons. That reflects profound marketplace uncertainties. Some consumers will return to stores – but with different expectations of what an in-store experience should look like. Others may fully embrace curbside pickup or at-home delivery, choosing to shop more exclusively online but for how long? Grocers have the transitional opportunity to emerge stronger than before, armed with a set of innovative strategies born out of necessity, but capable of driving growth by providing new experiences for customers whose shopping choices and habits may remain permanently both changed and forever changing.
Conclusion:
Grocery is one of those industries that will never go away. However, creative ways to move volumes of in-store customers while keeping people safe may or may not be the full prescription or answer to surviving COVID-19. Grocers who double down on their online offerings (home delivery and click-and-collect) may not necessarily have a full blueprint for "new normal" post COVID. Tomorrow's winners are those companies that can best offer the customer what they need – but in second wave pandemic times those demands and government health rules will likely change unpredictably over time.
Further Readings:
National – Grocery: A disrupted industry ready for the future:
https://www.national.ca/en/perspectives/detail/grocery-a-disrupted-industry-ready-for-the-future/
Publicis Sapient – How Grocers Recover Will Shape the Future:
https://www.publicissapient.com/insights/covid19_perspectives_on_the_coronavirus/how-grocers-recover-will-shape-the-future
(INCLUDES TWO VIDEOS)
Southern Farm Network – GROCERY STORE SUPPLY CHAIN WORKING TO RECOVER FROM COVID-19:
http://sfntoday.com/grocery-store-supply-chain-working-to-recover-from-covid-19/
EthicScan Blog – COVID-Adaptation Future Scenarios: GROCERY RETAILING:
https://ethicscan.ca/blog/2020/06/20/covid-adaptation-future-scenarios-grocery-retailing/
Retail Council of Canada – NEW CONTENT: Road to Retail Recovery Playbook:
https://www.retailcouncil.org/coronavirus-info-for-retailers/recovery-playbook/
BDO Canada – PLANNING FOR THE POST-COVID-19 RETAIL WORLD:
https://www.bdo.ca/en-ca/insights/industries/retail-consumer-business/planning-for-the-post-covid-19-retail-world/
CNBC – 6 ways the coronavirus pandemic has forever altered the retail landscape:
https://www.cnbc.com/2020/09/29/how-coronavirus-pandemic-forever-altered-retail.html
Into The Minds – 9 concrete impacts of COVID19 on the future of the food retail sector:
https://www.intotheminds.com/blog/en/covid-19-impact-food-retail/
Nourish – Future Scenarios for Food & Health Systems: Post-pandemic recovery and transition to a more resilient, sustainable, and equitable health care system in Canada:
https://www.nourishhealthcare.ca/blog/2020/4/27/future-scenarios-for-food-amp-health-systems-post-pandemic-recovery-and-transition-to-a-more-resilient-sustainable-and-equitable-health-care-system-in-canada
IDC – The Future of Grocery:
https://blogs.idc.com/2020/08/17/the-future-of-grocery/
RBC – The Future of Food Shopping: Online Sky Rockets but the Grocery Store Endures:
https://thoughtleadership.rbc.com/the-future-of-food-shopping-online-sky-rockets-but-the-grocery-store-endures/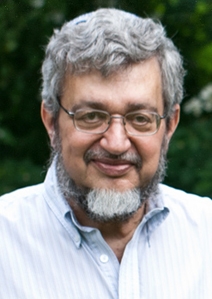 Latest posts by David Nitkin
(see all)