COVID-Adaptation Future Scenarios: RESTAURANTS
The Issue
The restaurant business model involves either serving food to patrons in-house or delivering it by managing a crew of delivery personnel. The imposition of anti-COVID transmission stay-in-place and social-distance rules, abetted by new food delivery apps, have changed all of that. Many restaurants have been shuttered, thousands of staff laid off, and many customers are patronizing the remainder by using take-out and delivery options. COVID-19 is a powerful reminder of how Mother Nature can decimate an entire industry.
There are three questions posed here:
Will the sector recover and, if so, in what guise?
How much of the industry and its workers have already thrown in the towel?
What scenarios might best capture the" new normal" alternatives available to entrepreneurs in the sector?
Key Drivers of Change
There are more than 100,000 independent restaurants across the U.S. and Canada. Over 90 percent of them are small- and family-owned with 50 or fewer employees. Each, along with the industry's 15.6 million employees, face uncertainty and disruption. An estimated 800,000 restaurant jobs were lost in Canada in March 2020 amid COVID-19.
On the other hand, fast-food pizza sales are up, likely because pizza is affordable and pizza firms have spent the last several decades perfecting delivery in 30 minutes or less. There are also minimal touchpoints between the time a pie goes into the oven and the time it goes into a box and then sent out for delivery.
Some key drivers of change can be summarized this way:
Many provincial, state and local governments have mandated either closure or restricted operations to takeout and delivery service;
Many restaurants have sought to survive by pivoting commerce to solutions such as:

(a) online ordering,
(b) gift card sales,
(c) special take-out packages (combining food and alcohol, for example),and

Farmers, dairymen, bakers; produce makers, and fish suppliers are going out of business-and literally throwing produce away.
Any reopening will require serious refresher and enhancement health and safety programs. These emphasize:

(a) enhanced sanitation to address food-borne illness;
(b) preventative measures to keep kitchens open to ensure the community can get access to prepared foods or cooked meals;
(c) disinfecting equipment and supplies;
(d) enhanced awareness and hygiene training; and
(e) more oversight of buying, storing, preparing and cleaning up food;

Increased emphasis in any recovery will entail serving guests via off-premise channels, including delivery, carry-out, and drive-thru.
Many much-loved eateries in various communities have closed and put themselves up for sale. Others have temporarily reduced hours and menus. Observers speculate that many of these cash-flow-dependent businesses with high fixed costs will face hard choices and decisions ahead, even with the easing of re-opening restrictions post wave one of the virus.
Legacy Constraints
Planning a comeback when there is little likelihood of waiting for things to return to normal is problematic because restaurants carry several inherited legacy practices that need to be overcome:
1. Precariousness of jobs: Restaurant workers who work as servers, bartenders, cooks, bussers, valets, delivery people, drivers, cleaners, and the like take up 10 percent of America's workforce, and they are among the country's most vulnerable populations. More than 2.45 million restaurant workers live in poverty, and only 14 percent receive employer-sponsored health benefits.
2. Fragility of businesses: Restaurants are tough businesses to operate, even in the best of times. Sixty percent fail within their first year, and 80 percent within their first five. There are lots of reasons for that high failure rate: changing consumer preferences; thin margins in the best of times; a workforce with a high turnover rate; the wrong location; and in the era of smartphones and apps, a poor digital experience for consumers.
3. Safe home alternatives: For health and safety reasons, restaurant dining rooms will be among the last businesses that will be allowed to reopen. After the pandemic, consumers will likely spend more on food delivery, prepared foods, and groceries than they did before the pandemic. Because of financial strains and lingering concerns about eating in crowded places, consumers may likely continue to prefer eating at home, at least for a time.
4. Supply chain management, automation and security: The COVID-19 crisis has exposed weaknesses in many Quick Service Restaurant (QSR) supply chains and highlighted the importance of flexibility and adaptability. Many QSRs need to invest in supply-chain technology and capacity so that they can better—and more rapidly—align supply with demand. The supply-chain disruptions experienced as a result of labor and food shortages may lead many to accelerate investments in supply-chain automation.
5. Delivery essential: Delivery, once something whose path to profitability was questionable, is now a permanent part of the landscape. Restaurant players and aggregators like GrubHub and UberEats are redefining options and relationships. As delivery grows, restaurants will face interesting questions about whether they want to work with the aggregators or focus on building out their own delivery operations.
6. Remote Work Options: The restaurant business depends on person-to-person interactions, which makes remote work moot for most restaurant business functions. However, not necessarily for back office (non-public service) employees. These "distant" employees could use only their work computers, not their personal computers, and managers could be trained on how to be virtual leaders by setting clear expectations and emphasizing regular communication.
7. Preserve new takeout and/or delivery options: Guests have already started adapting to this new "out and away" lifestyle, and after this virus threat is all over some habits will still remain. Experts caution not to ditch the new takeout and/or delivery system you've put in place the second you're allowed to fully reopen – people may still be looking for it.
Early signs indicate that some of the shift from spending in restaurants to spending in grocery stores will persist in a post-coronavirus world. To ameliorate these losses, and begin to navigate the "new normal" state of business, industry thought leaders and mavens advise owners to:
Give high priority to employee and customer safety, using such tactics as:

(a) installing acrylic screens and giving workers face masks,
(b) placing social distancing markers on floors;
(c) blocking off parts of the dining room;
(d) eliminating shared tables;
(e) increasing the frequency and rigor of in-store cleanings,
(f) making sure to sanitize high-touch areas (such as counters, self-checkout screens, and door handles on coolers and freezers).

Invest in robotics to operate table-free sensors, support-pre-arrival ordering, and facilitate ordering on-line from inside a full service restaurant;
Keep the workforce informed: Food service employees naturally worry whether their jobs are at stake during business closures or an economic slowdown. Do your best to communicate with your employees, reassuring them to the extent that you can, and be forthright and honest if layoffs must occur so they can begin making adjustments as soon as possible;
Think hard about no-contact takeout and delivery: The pandemic is going to shift the whole dynamics of the restaurant industry, and that preference won't disappear. In the post-coronavirus economy, takeout and food delivery could be a lot bigger than it was.
Determine appropriate policies for staff payment if the workplace is temporarily closed, or employees are furloughed, or an individual infected worker necessitates a team shift closure.
Scenario Alternatives
Most often, restaurant owners use scenarios to examine operational supply chain or staffing alternatives. Their definition and application of scenarios is planning and testing, not transformational: For QSR players with locations in multiple markets, one crucial exercise is to model three-month, six-month, and 12-month scenarios for each market and to develop concrete action-plans including shut-downs for every scenario.
What is reported here are larger core business choices for a typical medium-size restaurant business. The exercise involved a detailed look at stakeholder actions and survival tips. Three very different alternatives are presented here:
| | | | |
| --- | --- | --- | --- |
| Stakeholder | Scenario One | Scenario Two | Scenario Three |
| | Little Change | Significant Change | Pandemic proof |
| Management | A phased approach to bringing back dine-in operations, with labour and supply-chain support. | Blended model:  offer groceries and special food lines for seniors, large families, buying clubs, food co-ops, and institutions | Dark or ghost food service kitchens. |
| Customers | Table service. Maintain social distancing for a while | A family or couple gets a few days' worth of meals with limited outside contact. | Support grocers, B2B catering, and other retailers |
| Delivery | Order in-house or off site. Low contact pick-up and home delivery option | Invest in mobile or order-ahead options with limited or no-contact pick up for guests who will still be wary of close contact. | Establish long term supply of central food supplies. Streamline menu |
| Employees | Test all staff and valets | Back office workers work remotely. | Emphasize digital contact-delivery services and apps |
| Community and Suppliers | Promote new menus, comply with safety rules, and promote community celebrations | Guaranteed orders from supply shelters, hospitals, senior's residents, veteran's homes, shelters, and convalescent homes | Identify alternate and local suppliers, and collaborate with manufacturers to create contingency plans |
| Social media | Take photos and write posts not only to stay in communication with guests now, but also to have some content banked for the future when you are ready to reopen | Contract with community partners and suppliers to warrantee order volumes | De-emphasize eat out dining experience Market safe and secure home dining. Offer gift cards by social media. |
Conclusion
There is no unanimity among industry experts about the future of restaurants, given the diversity of menu and service models. These consultants and insiders offering opinions are clear about enhancing business management, supply chain and customer service practices. Owners and workers however don't have much security as they face an uncertain future.
Further Resources
BDO – Determining Restaurants' Risk During COVID-19: A Checklist for the Restaurant Industry:
https://www.bdo.com/insights/industries/restaurants/determining-restaurants%E2%80%99-risk-during-covid-19-a-ch
Upserve – 6 Ways to Prepare Your Restaurant for Reopening After the Coronavirus Pandemic:
https://upserve.com/restaurant-insider/reopening-restaurant-after-coronavirus/
Modern Restaurant Management – What Now? COVID-19 Survival Guide for Restaurants:
https://modernrestaurantmanagement.com/what-now-covid-19-survival-guide-for-restaurants/
Global News – Canadian restaurants plan their reopenings as COVID-19 restrictions ease:
https://globalnews.ca/news/6908287/coronavirus-canada-restaurants-reopening/
McKinsey and Company – Delivering when it matters: Quick-service restaurants in coronavirus times:
https://www.mckinsey.com/industries/retail/our-insights/delivering-when-it-matters-quick-service-restaurants-in-coronavirus-times
Bon Appetite – From Pandemic to Protests: How Food Businesses Nationwide Are Responding:
https://www.bonappetit.com/story/food-businesses-covid-19
Pymnts.com – Restaurant Operators On Life Before, During And After COVID-19:
https://www.pymnts.com/coronavirus/2020/restaurant-operators-on-life-before-during-and-after-covid-19/
Eater.com – By the Numbers: COVID-19's Devastating Effect on the Restaurant Industry:
https://www.eater.com/2020/3/24/21184301/restaurant-industry-data-impact-covid-19-coronavirus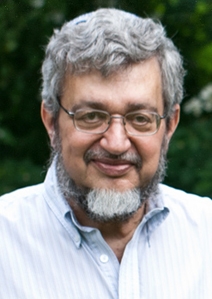 Latest posts by David Nitkin
(see all)