COVID-Adaptation Scenarios: HOTEL INDUSTRY
The Issue
Over the past four months, adapting to COVID has resulted in decisions worldwide to shut down hotels, restaurants, theme parks, cinemas, and much more of the personal and corporate hospitality and travel ecosystem. Virtually all segments of the accommodation services industry have been affected: hotel, motel, inn, guest house, bed and breakfast (bnb), hostel, on-line lodging (like Airbnb), and other lodging models. This blog explores three questions:
What are best practice ideas as the hotel industry adapts to COVID?
What trends, forecasts, and legacy practice barriers affect how and when the hotel industry will recover?
In what ways could "new normal" scenarios be posited or change agents emerge that would radically alter the industry's traditional business model?
Industry Developments and Trends
Hotel owners generally aim to attract a particular type of customer through their pricing model, marketing strategy, or the range of guest accommodation or lodging services they offer. Generally, most offer a private room and an ensuite washroom. Hotels, which do not usually include long-term or permanent forms of accommodation, are organized to cater to traveler type, price points (luxury to economy), season, and location. The larger industry players globally include Wyndham Hotel Group, Marriot International and Hilton Worldwide, with 8,976, 6,542 and 5,405 properties. At the other extreme are individual hotel properties owned and run by an extended family.
Whereas the hotel industry is solely concerned with the provision of guest accommodation and related services, by contrast, the hospitality industry is concerned with leisure in a more general sense. As a result, it covers accommodation, restaurants, bars, cafés, night-life and a number of travel and tourism services. Categories of traffic include visiting family and relatives (VFR), leisure travelers, and transient business travel.
Key developments in the period March-May 2020 include:
Many Canadian and U.S. hotels have been closed, especially luxury hotels.
In early May, occupancy was less than 15 percent for luxury hotels and around 40 percent for economy.
Revenues were substantially down for hotels reliant on meetings, incentives, conferences, and events (MICE).
Travel restrictions are being extended, notably on groups like truck drivers, travelling sales reps, and extended-stay guests.
Hotel operators are looking to implement recovery plans that re-establish cash flow and make creative health-conscious changes to attract consumers.
Industry Change, Challenges and Forecasts
When asked what it would take to get them to travel again, most U.S. leisure travelers want additional health and safety measures, according to the McKinsey Consumer Leisure Travel Survey, which surveyed 3,498 travelers from five countries in April 2020. According to industry experts and analysts, key COVID-"known unknowns" in the hotel industry include:
(a) the length of time self-quarantine or shelter-in-place restrictions will remain in place,
(b) changes occur in company travel policies and budgets,
(c) consumer sentiment reflects a willingness to re-engage in discretionary travel,
(d) when and whether there will be a vaccine or cure, and
(e) structural changes to demand, such as the use of video conferences instead of in-person events.
These issues are described in the EthicScan Blog, "COVID-Adaptation Scenarios: AIRLINE INDUSTRY," (June 28, 2020).
There is some measure of consensus among analysts on key elements that are required for adaptation to COVID, many of which have serious implications to the industry's traditional business model.
1. The fear factor: The public expects more than disinfection and cleanliness. No passing joy or satisfaction in a hotel night away from home is worth the risk of mortality. No matter how frequently devices and surfaces are sanitized, travelers will remain fearful of cross-contamination for some time. Hotel guests will think twice before standing in lines at the front desk to receive a physical room key; touching light switches, thermostats, phones, tablets, and TV remotes in rooms; and even placing orders from physical menus in the restaurant and paying for their meals with credit cards.
2. Adaptation: In the face of sharp reduction in patronage, some properties have experimented with transitional adaptations or non-traditional use of buildings or staff. This includes:
(a) making their venue available for hospital beds and hospital employees
(b) promoting staycation or holistay concepts;
(c) using employees in unique ways, like asking cleaning staff to do work for their communities in need of assistance so they can remain employed during this time, and
(d) offering a day-rate for business people looking for a clean, safe place to work. With mandatory work-from-home instituted by companies across the country, people are looking for access to technology, high-speed internet and the space/privacy they may not have in their homes.
These are essentially transitional changes.
3. Traditional face-to-face business model: The industry is dependent upon many people congregating in away-from-home shared spaces—that is, lobbies, halls, elevators, rooms, and in-house eateries. Guests share laundry, food, concierge, and other services. Many services involve personalized, high contact, high-touch interactions between staff and guests. Few functions except for reservations, marketing and checkout are readily structured to be manageable or delivered remotely.
4. Lack of trust: Right now, studies from Pew, Gallup, Edelman, and more have shown that consumer trust in businesses is dismal. Perhaps surprising is the realization that consumer trust was lacking long before the pandemic. In fact, the most recent Edelman Trust Barometer revealed that only 38% of consumers believe the hotel sector and businesses in general are doing well or very well at putting people before profits. This tells us that gaining the trust of prospective customers is a complex matter.
5. Low morale and status of front of desk staff: Housekeepers, waitresses, janitors, sales clerks, and other "invisible" customer service workers in this service industry are typically part-time, contract, immigrant, poorly paid, with English as a second language, and receiving poor benefits or security. Labour relations have been characterized as limited training, management resistance to unionization, and poor communications. They are non-professional essential workers but have a different status than other front line workers like grocery clerks, truck drivers, and delivery staff.
COVID Adaptations
Many hotel operators wonder what steps to take and in what order to make their properties safe, and demonstrate that to reluctant customers. Some answers may be emerging from China, the first nation affected by the crisis, and the first one to start coming out of it. Leading Asian hotels are deploying a range of health and hygiene measures that may be helpful:
| | | |
| --- | --- | --- |
| Worker Safety | Hospitality product Health & Safety | Business Operations |
| Special training, testing and routine health checks as well as disinfecting for guest-facing staff (reception, sales staff, concierge, GM, housekeepers) | Prioritize giving operators the freedom to procure safer products, technologies, building materials, and health apps | Develop, implement and continually update a rigorous cleanliness plan |
| Enhance priority given to programs that address hotel health and safety practices, including disinfection, sanitation monitoring and testing | Give guests touchless services and experiences | Identify, recognize and reward essential employees, both front line and support workers |
| Redesign work so that there are fewer cleaning and service staff interactions with guests | Cut down on playgrounds, exercise machine, food buffets and other congregate activities | Limit guest interactions with staff and each other |
| Post back of the house signage rules widely (including the employee break room and cafeteria, and other areas staff frequently enter or exit) | Remove all TVs from personal cardio equipment so people have fewer touchpoints on the machine | Use high tech apps (such as CleanTracker) to ensure each housekeeper cleans and sanitizes a hotel room every single time |
| Train and reinforce staff on the proper way to wear, handle and dispose masks, use gloves, wash hands, sneeze and to avoid touching their faces | Give more guests the option to use their smartphone in lieu of traditional room key | Use a chip (like SmartRefill) on the hand sanitizer dispenser, and install an employee use/refill app on any modern smartphone |
| Ensure employees exhibiting symptoms of COVID-19 are isolated and remain or return home as per PHAC rules | Invest in touchless features like motion-activated lighting, faucets and toilets | Enhance food safety and hygiene protocols for restaurants, room service, and group meetings/ events; |
| Mandate and monitor cleaning with hospital-grade disinfectants on all high-touch surfaces and areas | Invest in QR code technology (in rooms and restaurants) which allows guests to control functions in their room, order food, and process payments from their smartphone, digital wallet, or payment app | Provide Plexiglas barriers and social distancing guidance in public areas, and explain isolation protocols for presumptive infected staff and guests |
| Conduct well-being checks of all employees, including physical temperature checks and disinfection straying at least twice per shift | Prominently place hand sanitizer stations throughout the hotel's public and employee areas and entrances | Investigate new disease-fighting air filtration technology (not yet approved and on the market in certain jurisdictions) |
| Clean and disinfect (multiple times per day) all  hard, non-porous surfaces including, but not limited to, front desk check-in counters, bell desks, elevators and elevator buttons, door handles, public bathrooms, vending machines, ice machines, room keys and locks, ATMs, escalator and stair handrails, gym equipment, pool seating and surrounding areas, dining surfaces and all seating areas | Seal each room with a tape strip after it's been cleaned to give guests a visual sense of comfort that no one has entered their space since the room was cleaned, sanitized and disinfected | Place orders for hydrostatic sprayers that charge (reinforce) cleaning chemicals and kill all viruses on surfaces |
Scenario Development and Testing
McKinsey has created nine potential scenarios for recovery of national economies, based on the extent to which the pandemic spread is controlled, as well as the effectiveness of economic policies intended to counter the effects of quarantine. A recent survey firm conducted of 2,000 global business executives found that scenarios A3 and A1 are seen as most likely, though with distinctly different implications. Alternative A3 projects GDP recovery as early as 2021. The more conservative alternative A1 projects a delay in GDP recovery until 2023.
It was difficult to find many examples of transformational model scenarios in the hotel industry literature that had the following characteristics:
(a) 10-15 year horizons;
(b) alternatives to the traditional hotel business model;
(c) inoculation of operators against other natural disasters or serious COVID virus mutations;
(d) wider and deeper look at various stakeholders; and
(e) re-thinking the status and benefits as well as "engagement" of workers.
EthicScan is positing development of some scenarios that have these variables as part of a forthcoming set of hands-on workshops.
| | | | |
| --- | --- | --- | --- |
| Variable | Scenario One | Scenario Two | Scenario Three |
| | Little Change | Significant Change | Pandemic proof |
| Model | Traditional hotel model | Distancing and sanitation programs | Improve the health of the planet |
| Business model | Overnight accommodation and typical amenities | Staycation or holistay in cooperation with community partners | Specialized business and family travel |
| Role of front of desk workers | Low status | Somewhat higher benefits. Better training | More meaningful engagement. More selective capabilities |
| Role of digital technology | Reservations, payments, and food ordering | More warranty of safety and security | Network foundations, businesses and local disadvantaged populations |
| Robotics | Limited to digital apps | Cleaning, baggage, and health monitoring | More virtual reality |
| Role business traveller | Guest | Avail self of business services | Altruistic service working sabbatical |
Conclusion
Like many other industries, hotels will also see both subtle and substantial shifts in the post-pandemic era. Some are already apparent today. Transformational "new normal" ones are less apparent within this part of the hospitality industry.
Further Reading
HospitalityNet – Coronavirus: Impact on the Hospitality Industry:
https://www.hospitalitynet.org/hottopic/coronavirus
EthicScan Blog – COVID-Adaptation Scenarios: Airline Industry:
http://ethicscan.ca/blog/2020/06/28/covid-adaptation-scenarios-airline-industry/
McKinsey & Company – Hospitality and COVID-19: How long until 'no vacancy' for US hotels?:
https://www.mckinsey.com/industries/travel-logistics-and-transport-infrastructure/our-insights/hospitality-and-covid-19-how-long-until-no-vacancy-for-us-hotels
Deloitte – Impact of COVID-19 on the hospitality industry
Hospitality taking pro-active financial steps to
mitigate impact: https://www2.deloitte.com/content/dam/Deloitte/nl/Documents/consumer-business/deloitte-nl-consumer-hospitality-covid-19.pdf
Hotel Association of Canada – Hotel Industry Releases Enhanced Safety Guide To Protect Employees And Consumers:
http://www.hotelassociation.ca/hotel-industry-releases-enhanced-safety-guide-to-protect-employees-and-consumers/
Hotel Business – The COVID-19 Reality: How the Hotel Industry May Fare When the Pandemic Passes:
https://www.hotelbusiness.com/the-covid-19-reality-how-the-hotel-industry-may-fare-when-the-pandemic-passes/
Ottawa Business Journal – Coping with COVID-19: Hotel industry hit hard with layoffs and closures, looks to the future:
https://www.youtube.com/watch?v=sNzm3Sr0a7I&app=desktop (video)
CNBC – Hospitality guru Ian Schrager on the future of tourism after COVID-19:
https://www.cnbc.com/video/2020/05/29/hospitality-guru-ian-schrager-on-the-future-of-tourism-after-covid-19.html (video)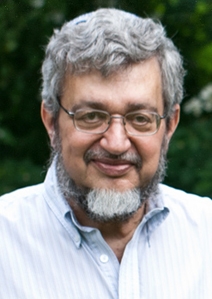 Latest posts by David Nitkin
(see all)