Supply Chain Choices in a Virus World
Issue
Businesses are struggling to find their way through tough and unprecedented supply and demand challenges. They are preparing for an uncertain recovery that will surely arrive in the not-too-distant future. Unfortunately, their supply chain systems and processes were designed for normal operations, not for once-in-a-lifetime pandemic disruption and recovery. Two key questions they face are:
What legacies must they overcome?
How can a manufacturer, wholesaler, and supplier best fashion a sustainable recovery plan given the huge uncertainties that exist now on both the demand and supply sides?
Ethics and Moral Dimensions
This crisis is forcing many retailers and manufacturers to rethink their current supply chains, both upstream and downstream. In worst case scenarios, they are likely to see a growing number of bankruptcies of essential air and freight transportation companies as well as many small and midsize suppliers and manufacturers. All of these developments will make the return to a "new normal" a very painful process for consumers, investors, employees and manufacturers.
In finding solutions, they will need to address a number of specifically ethical questions:
How can a responsible company best introduce specific and necessary health, sanitation and safety rules in factories and warehouses? These challenges are discussed in EthicScan Blog, The Future: Returning Manufacturing Workers (May 17).
Is there a need to be more transparent and vigorous in monitoring and verifying sourcing procedures on issues like worker rights, health and safety?
Can circular economy principles be better applied to enable re-use of discarded items and materials? Equally, can they help enable best practice supply chain traceability and waste management practices?
Are there ways to extend private-public partnerships involving producer co-operatives, workers' rights associations, and fair-trade organizations in order to identify rapid solutions and provide answers and much needed resources?
In the aftermath of what may be described as the first wave of the pandemic, with companies from different industries scrambling to ramp up activities, a most probable bottleneck will be logistics capacity, which will be at a premium. Near term logistics capacity shortages can be somewhat reduced by two factors:
(a) airline carriers can use empty passenger jets to carry freight and
(b) consumer demand for certain discretionary consumer goods (like luxury products) are in decline. However, when a recovery may be in full swing, logistics will become a huge challenge.
So few people venturing out in public has meant more e-commerce. Just a few weeks ago, Instacart, the North American same-day grocery delivery and pick-up service, announced that it is hiring 300,000 full-service shoppers to meet crushing demand. Walmart Canada is hiring 10,000 new staff to handle a number of tasks associated with staying open at this time, including fulfilling delivery orders. However, the waste and carbon footprint generated by e-commerce is staggering. If consumers find a new affinity for it and continue using it post-pandemic – including older citizens that have not previously tried it but have embraced it out of health concerns – there could be a lasting environmental impact.
China's reputation as the 'factory of the world' is causing problems as many of the country's trading partners remain in lockdown. Exports account for a fifth of China's GDP. As orders are flat-lining in the US, Europe and other key trade partners, it is doubtful whether China can orchestrate a recovery purely on its own terms. Chinese manufacturers face a second shock wave associated with canceled or delayed orders from all over the world. See the EthicScan Blog, Offshoring versus Reshoring: Ethical Choice Dilemmas (May 25).
The effects of second or subsequent waves of pandemic on the economy will impact not only demand but also the likelihood that a supplier's factory may be running during one time period (for a few weeks) and then closed the next period. Because of the variability in timing, companies need to be able to better utilize resources by moving capacity allocations from highly affected regions to minimally affected ones. This includes choices like:
Identify exposure to risk associated with parts and suppliers.
Reconfigure supply chains, since some critical but vulnerable suppliers will go out of business.
Reposition inventory in anticipation of certain regions or facilities being under quarantine.
Prepare for a succession of recovery scenarios.
Allocate available capacity and inventory only to products that allow you to achieve your specific objectives during the recovery period.
Prioritize and allocate resources effectively.
Invest in mitigation strategies such as timely booking of logistics capacity.
Legal and Values Dilemmas
How can companies fashion a resilient recovery plan given the huge uncertainties that now exist on both the demand and supply sides? They face a number of challenges such as:
COVID-19 has everyone asking, what happened to our supply chain? Are centralized production, just-in-time manufacturing, and overall sourcing rigidity the blame or the solution?
Explore topolytics answers that enable organizations to more effectively trace their waste through data aggregation and analytics. Such digitized metrics in the supply chain can provide timelier product traceability and transparency. Stakeholders like in-house, health-testing staff units, consumers, and ESG investors will demand this, particularly after a crisis like this.
Use technologies such as 3D, AI, location-based tracking tools, and remote monitoring apps that hold promise to enhance both tracing infection of factory and supplier and emergency care personnel as well as speed up the deployment of materials, including enabling vaccine tests and producing 3D printed respirators.
Address the growing use of emergency edicts and regulations by governments that introduce waves of financial, health-care requirements, border crossing, and other "rule changing" specifications.
There are certain key legacy systemic issues that will need to be addressed from production to transportation to warehousing:
Legacy One: "Just-in-time" manufacturing
Companies that held reduced inventory levels prior to the outbreak were practicing "just-in-time" manufacturing. This allows businesses to maintain or increase efficiency and lower the costs related to storing goods including space used and labour associated with managing stock. A grocer could lower energy costs by using less freezer or cooler space, while a retailer would need fewer stockroom employees to manage small amounts of clothing and their shipments. This makes good financial sense, but it also leaves businesses less resistant to sudden changes like a fast increase in demand or supply shortages.
Legacy Two: Rigid supply lines and centralized supply production
Relying on a fixed supply chain is problematic because companies can't identify or transfer order volumes to alternative suppliers in times of conflict, leaving a dramatic impact on production. This practice is directly linked to the centralization of supply, which has created expert dedicated production zones—think Asia's garment industry. These manufacturers help keep essential supply chain components on hand at a low overall cost but the concentration also causes problems. Because the capacity to make those goods is without support in other parts of the world, there is no one to "plug the gap" in supply during times of stress and strain.
Legacy Three: Manual supply chain management
Many supply chains are tenuous because they're managed by analogue, manual processes. When a problem occurs, managers and distributors have to locate the issue by combing through a paper trail, which can take days (or weeks) racking up labor costs. Plus, simple things like making changes to orders, quantity, location or shifting to a different supplier becomes a lengthy and complex procedure. During times of conflict, few businesses have the luxury of time.
Legacy Four: Lack of supply chain transparency
Because many brands rely on paper-based processes, they are unaware of the details of their product once it leaves the shop floor. This means they also don't know when a supply chain threat arises or how to manage it when it does. Without digital data-driven tracking tools to increase visibility and pinpoint the exact location of a blockage or risk, supply chain managers will be looking for a needle in a haystack.
Conclusion
The urgent need to design smarter, stronger and more diverse supply chains has been one of the main lessons of this crisis. Winning strategies will likely be determined by how well a business addresses these legacy challenges. In the weeks and months ahead, supply chain decisions brought about to address COVID challenges can reduce vulnerabilities, increase corporate responsibility, and help increase resiliency. They will become high items on the agenda of many board meetings.
Further Reading
Strategy News – The impact of COVID-19 on the future of sustainability:
https://strategyonline.ca/2020/03/24/the-impact-of-covid-19-on-the-future-of-sustainability/
MIT Sloan Management Review – Three Scenarios to Guide Your Global Supply Chain Recovery:
https://sloanreview.mit.edu/article/three-scenarios-to-guide-your-global-supply-chain-recovery/
World Economic Forum – Here's how global supply chains will change after COVID-19:
https://www.weforum.org/agenda/2020/05/this-is-what-global-supply-chains-will-look-like-after-covid-19/
EthicScan Blog – The Future: Returning Manufacturing Workers
http://ethicscan.ca/blog/2020/05/17/the-future-returning-manufacturing-workers/
EthicScan Blog – Off-shoring versus re-shoring – Ethical Choice Dilemmas:
http://ethicscan.ca/blog/2020/05/25/off-shoring-versus-re-shoring-ethical-choice-dilemmas/
Entrepreneur – Impact Of COVID-19 On Global Supply Chains and Opportunities In the Post-COVID World:
https://www.entrepreneur.com/article/349229
Here 360 – Supply chain during COVID-19: what went wrong?
https://360.here.com/covid-19-supply-chain-disruption
Wall Street Journal – Fewer Products, Localized Production—Companies Seek Supply-Chain Solutions:
https://www.wsj.com/articles/coronavirus-disrupted-supply-chains-that-companies-are-still-fixing-11587893401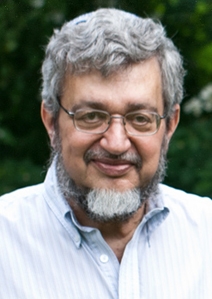 Latest posts by David Nitkin
(see all)