COVID-Adaptation Scenarios: AIRLINE INDUSTRY
The Issue
For weeks on end, plane flights have been mostly empty, airport lounges eerily quiet, and airports tomb-like, except for tarmacs, runways and taxiways where about three-quarters of the world's commercial aircraft are lined up wing to wing and nose to tail. In a matter of months, the coronavirus has reset the clock on a decades-long aviation boom that's been one of the great cultural and economic phenomena of the postwar world. That earlier explosion in air travel had shrunk the planet, created jobs and hundreds of millions of first-time fliers, and dispersed families rich and poor over continents.
In three short months, the coronavirus is poised to have forever changed how we fly, how much we will pay, and perhaps how unsafe we will feel strapped into our seats among hundreds of others. Few industries face more uncertainty and personal passenger fear about what the future holds after COVID-19 than passenger airlines. With success built on a business model of cramming as many people together as possible, airlines now see that business model being turned on its head, at least for the foreseeable future. This blog asks what might be the "new normal" in this sector, which changes may be irreversible, and what scenarios might tell us about a new business model.
Pandemic Risks and Trends
The health risks of air travel are physical and psychological. A germ-phobic public is wary of closed-in and crowded spaces – literally the definition of an airplane. The risks include:
(a) fear of being in close proximity to many people;
(b) involuntarily being exposed to infection;
(c) fear that your nearby travelling companion might be a highly contagious "super spreader"; and
(d) being distant from the security of home and emergency health care.
A team of researchers from Purdue University that examined SARS data last year found that passengers within seven rows of an infected person on a five-hour flight on a Boeing 767 would have a one-in-three chance of contracting the illness on a five-hour flight.
These risks likely will only abate when either there is a vaccine, most everyone is infected, herd immunity, or perhaps a combination of all three – long before the fear does. The profound, unprecedented changes wrought by the coronavirus pandemic include:
Nearly two-thirds of the world's 26,000 passenger aircraft are grounded, and some 25 million jobs are at risk.
Worldwide lockdowns have grounded about 90 per cent of flights in North America.
Transport Canada began requiring masks or face coverings for all passengers in airports and on-board planes beginning April 20.
Restrictions have grown on the number of and renewal of flights.
Operators have made huge indefinite staff layoffs.
Airlines have slashed seat capacity by more than 70% since January.
Extensive new aviation authority protocols are mandated for health protection, cleanliness, disinfection, and disease prevention measures for passengers, airports and planes.
Higher fares, fewer routes, and less free food.
Widespread research is underway to tackle germ transmission on airplanes, including self-sanitizing toilets, ultraviolet lights, using robots and artificial intelligence to disinfect planes, and advanced air exchange systems. Operational changes which vary by airline include:
(a) more pre-flight temperature and health checks for passengers and crew;
(b) keeping middle seats empty, at least initially, to reassure customers about personal spacing;
(c) ensuring cabin crews have goggles, masks, gloves and protective gowns; and
(d) encouraging customers to bring their own food in order to reduce physical touch points between customers and employees.
Other responses found in WHO guidelines or Chinese airlines include:
(a) ensure passengers are separated in line to the greatest extent possible (using appropriate signage and verbal reminders);
(b) use of HEPA filters for air circulation,  similar to what is used in hospital environments, to remove viruses and bacterial from the air; and
(c) circulate fresh air into the cabin every two to three minutes.
There's no knowing when people will be willing to pack into enclosed cabin spaces again, though an International Air Transport Association (IATA) survey (April 2020) found that 40% of recent travelers anticipated waiting at least six months after the virus is contained before flying again. IATA has warned that carriers face a $314 billion shortfall in ticket sales this year, and half of them face bankruptcy in two to three months without government help.
If each flight has fewer people on board and there are more planes in the air, that will only intensify climate change concerns and existing business models. Here are some of the ideas or principles offered by industry experts about what air travel adaptations may look like:
| | | |
| --- | --- | --- |
| Passenger Safety | Financial Management | Operations |
| Ensure passengers go through check-in, security and boarding without touching surfaces | Upgrade premium cabins resulting in an even starker difference between higher-class sections and ever more spartan economy seating | Require wellness testing and authorizations in order to be allowed to fly |
| Implement truly autonomous, hands-free passenger self-processing solutions throughout the journey | Increasingly charge economy passengers separately for things like baggage check-in, leg room and meals | Expand use of cleaning robots in airport |
| Use voice-activated terminals, facial recognition or other biometrics | Pick up passenger luggage at home and sterilize it before it goes to the airport | Reduce flight options available |
| Use decontamination chambers that kill viruses and bacteria on skin and clothes in 40 seconds | Budget for less crowded seating– 50 to 60 per cent fewer seats occupied | Limit carry-on luggage. No rolling or overnight bags, just purses and briefcases |
| Experiment with middle seats facing backwards and plastic screens between passengers | Sanitize washrooms in-flight every two hours or after they've been used by 10 passengers | Test antimicrobial coatings that destroy all germs for use on high-touch surfaces, such as handles, baggage trolleys and elevator buttons. |
| Not allow anyone who has a fever to travel | Cut the most marginal routes | Invest in "sanitagging," or passing plastic and metal suitcases through UV light to disinfect them |
Forecasts
1. Bankruptcy followed by massive consolidation: One of the most likely consequences, inherent in the massive indebtedness of airlines and the profitability of air transport is the bankruptcy of many companies. Massive consolidation will follow. The US market already has only four airlines: three traditional airlines (American Airlines, United, and Delta) which account for 53% of the US domestic market and 48% of all national and international traffic, and one low-cost airline (Southwest Airlines), which has 15% of the domestic market, and 11% of the overall market. American Airlines which is the least profitable because its debt is massive ($34 billion) is the number one candidate for bankruptcy. In Europe, only the large national airlines will survive thanks to temporary nationalizations or massive cash injections.
2. Low demand and traffic: The psychological after-effects caused by confinement and COVID-19 will lead consumers to modify their behaviour, particularly concerning mobility. Planes, which are confined spaces, will be abandoned in favour of other private means of transport. Aircraft occupancy rates will therefore fall, leading airlines to reduce traffic and eliminate direct routes.
3. Enhanced health safety and security measures: Passengers will demand new measures to ensure their health safety inside the aircraft cabin. This could take the form of:
(a) systematic, remote, pre-boarding, temperature monitoring checks of 200 people a minute;
(b) more widespread monitoring using electronic bracelets to detect variations in vital signs; and
(c) use of Big Tech machine data to apply individualized health risk checks (think, for instance, of checks on entry to the United States). Following the example of what was done in Hong Kong with the compulsory bracelet, it is conceivable that this information will eventually be associated with every passenger's profile.
4. Strengthening the role of airport hubs: Hubs will become even more important because passengers will have to be concentrated to ensure sufficient aircraft load factor. Regional or smaller airports will see a decrease in traffic. By contrast, the reduction of direct traffic will lead to longer waits and higher concentrations of waiting passengers in hubs. Space arrangements will have to be made to separate and protect passengers from each other. VIP lounges (Business Lounges) will be the first places to benefit from these facilities to preserve the customers who bring in the most money for the airlines. Specific boarding procedures will likely be developed to further separate this clientele from the rest of the passengers.
5. New growth and fee-based services for independent airlines: Low-cost airlines (like Ryanair) could negotiate harder for their establishment in second-class airports and build the foundations for a future growth cycle. Ryanair is the leading European airline (152.4M passengers in 2019) and the increase in its traffic is based on the constant opening of new destinations. Stewards will offer new products: gloves, disinfectant gel, and various accessories to guarantee your safety at your destination.
Scenario Development
To suggest that air travel will look a certain way in the future would be pure speculation but to ignore thinking about serious transformation in air travel would be lacking in leadership. Recovery scenarios and time frames vary by the expert doing them. Airlines such as EasyJet have data-science teams modeling various scenarios for how soon demand returns, at what levels, what prices people will pay and how much to charge to make a profit on a given flight.
The first installment of Air Transport 2035, a four-part research study conducted by Fast Future, Future Travel Experience and APEX, has identified four potential scenarios with regards to how COVID-19 will affect commercial aviation over the next two years. The research study consisted of a 16-question survey completed by 269 industry professionals from 47 countries, alongside research and expert interviews. The participants in a subsequent webinar, which drew over 900 participants, were also polled on some of the questions. Initial results identified that the recovery of commercial aviation is dependent on numerous factors. The research team created a matrix based on two key axes: Economic recovery and industry collaboration. This matrix reflects the study's four scenarios:
Few webinar participants (18%) predict that a "Sealed and Secure" scenario is most likely. Instead, the highest numbers of respondents (32%) predict a "Survival of the Safest" scenario, followed by "Love in a Cold Climate" (30%) – both of which foresee a financial recession or depression. Only 20% of respondents foresee the scenario outlined in "Hope and Glory." The COVID-19 Air Transport Near Term Impacts and Scenarios report can now be seen here Fast Future website
In the scenario development and testing dialogues EthicScan has commenced looking at a twenty-year time horizon, the three different prisms are Discretionary, Essential, or Sustainable travel. This preliminary work looks like this:
| | | | |
| --- | --- | --- | --- |
| Variable | Little Change | Significant Change | Pandemic proof |
| | Discretionary Travel | Essential Travel | Sustainable Travel |
| Right to travel | Anyone deemed unfit to travel will be rebooked at no cost but will have to obtain medical clearance prior to travel | Ticket prices will reflect essentiality and mobility work force credentials | Deny boarding to anyone who can't prove they've been vaccinated once a vaccine becomes available |
| Mode Choice | Fewer airlines, all more focused on hubs | A shift from air to high-speed rail travel in Europe and Asia | Shaming movement that's encourages travelers to use lower carbon-emitting means of transport |
| Unlikely travel | Business travel. Low cost get-away travel | International travel | Short distance travel |
| Social forces | Ballooning use of remote video-conferencing which prompts reassessment of the need to fly at all | Encourage or require passengers to wipe down their tray tables and screen themselves | Passengers submit to a COVID-19 blood test until a vaccine is found |
| Sector workforce | Higher ticket prices, temperature checks before boarding, and no inflight alcohol. Bring your own food | Proper protection and counselling for attendants who move amidst passengers in close quarters, often multiple times a week | The return of wildlife, clean air and clear water when humans stop moving around so much |
Conclusion:
Changes facing the airline industry are remarkable, unprecedented, uncharted and certainly devastating. One expert thoughtfully notes, "Fasten your seat belt; it's going to get bumpy!"
This analysis is part of a series of eight on the impacts of COVID-19 on various industries.
Further Reading
CTV News – New Normal: Rear-facing seats could be the future of air travel:
https://www.ctvnews.ca/health/coronavirus/new-normal-rear-facing-seats-could-be-the-future-of-air-travel-1.4925550
Bloomberg – How Coronavirus Will Forever Change Airlines and the Way We Fly:
https://www.bloomberg.com/news/features/2020-04-24/coronavirus-travel-covid-19-will-change-airlines-and-how-we-fly
NBC News – Higher fares, longer waits, no booze: How coronavirus will change the way we fly:
https://www.nbcnews.com/business/consumer/higher-fares-longer-waits-no-booze-how-coronavirus-will-change-n1193431
APEX – Air Transport 2035: Four Possible Post-COVID-19 Scenarios for Aviation:
https://apex.aero/2020/05/04/air-transport-2035-webinar-results
University of Denver – Q&A: How Coronavirus Is Changing the Airline Industry:
https://www.du.edu/news/qa-how-coronavirus-changing-airline-industry
Airports Council International – Airport Operational Practice Examples for Managing COVID-19:
https://store.aci.aero/wp-content/uploads/2020/04/Airport-Operational-Practice-Examples-for-Managing-COVID19.pdf
World Health Organization – Updated WHO recommendations for international traffic in relation to COVID-19 outbreak:
https://www.who.int/news-room/articles-detail/updated-who-recommendations-for-international-traffic-in-relation-to-covid-19-outbreak
ICAO – Effects of Novel Coronavirus (COVID-19) on Civil Aviation: Economic Impact Analysis:
https://www.icao.int/sustainability/Documents/COVID-19/ICAO_Coronavirus_Econ_Impact.pdf
Into the Minds: COVID-19: 7 specific impacts on the future of the aviation sector:
https://www.intotheminds.com/blog/en/covid-19-impacts-aviation-sector/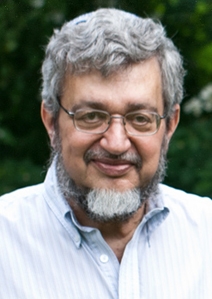 Latest posts by David Nitkin
(see all)