Vaccine Passports: Opportunities and Threats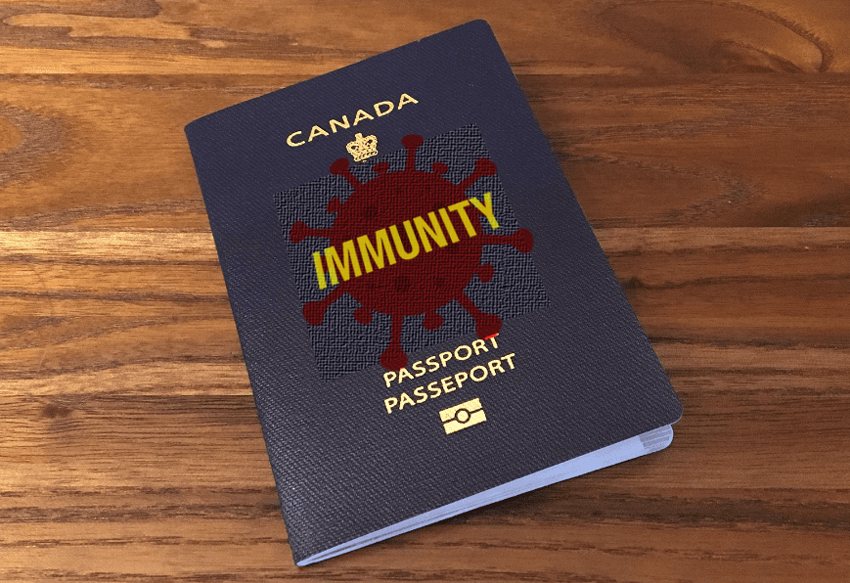 The Issue
As the rollout of vaccines fuels hope that the worst of COVID-19 may soon be over, conversations surrounding "Vaccine Passports" (or green passports) are ramping up. Israel, Denmark, Sweden, China, Bahrain, Estonia, Hungary and Poland have already announced plans for digital vaccine passports to show that a person has been inoculated. Here at home, Ontario, Quebec and Manitoba as well as our Prime Minister have said they are considering similar initiatives. But experts say a smooth rollout will involve a long, complex, global and likely contentious dialogue before such Passports are widely accepted.
This blog addresses three questions:
What are the benefits, costs and ethical threats associated with the use of Vaccine Passports?
Is it likely that their use will spread from initial application for foreign travel to become a mandatory record of inoculation and testing updates needed for access to venues as diverse as restaurants, gyms, offices, schools, stadiums, nursing homes, concert halls, and government offices?
And, what are the specific ethical, human rights, privacy and health concerns with such an innovation?
The Concept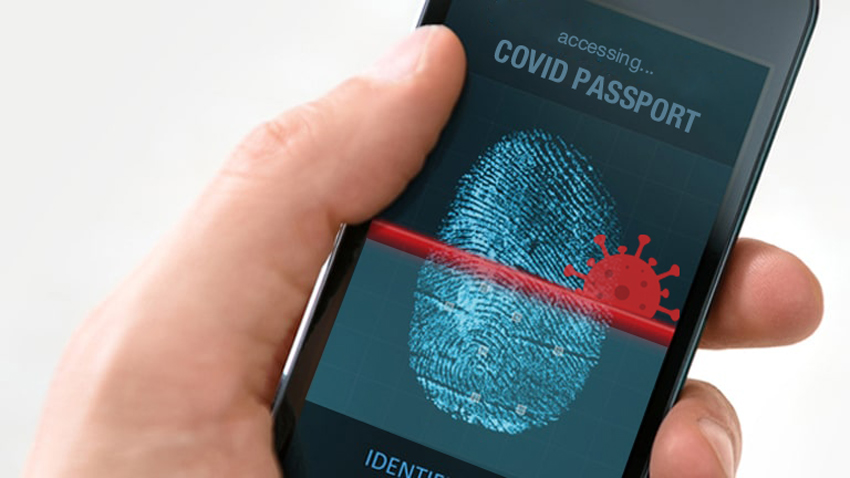 The concept of using some type of certification process for proof of vaccination is increasingly gaining traction. Immunity Passports could not only prove a person has been vaccinated but also entitle them to more freedom about traveling to or being allowed to enter certain countries or jurisdictions as well as gathering in a variety of public and private places.
There's a lot of talk about these apps, digital cards or certificates which would contain information relating to your COVID status—including infection test results, details of your vaccine history, whether or not you've had one or more injections, and possibly other personal data. It's not clear exactly how they'd work, but the consensus idea seems to be that they'd act as kind of a biometric card, customs paper document, or digital health pass you could present at an airport, cruise ship, accommodation rental office, or customs/border office to gain access.
Should countries and the private sector embrace the idea of a digital vaccine passport for travel, working, and dining? Here is a summary of the early literature dealing with pros and cons:
| | |
| --- | --- |
| PROS OF VACCINE PASSPORT | CONS OF VACCINE PASSPORT |
| Help reignite international travel and reopen economies | Help divide the world further into haves and have-nots |
| Incentive for people to get vaccinated | No scientific evidence or proof that vaccines can thwart transmission or end the virus |
| Enhance access for workers finding or recovering jobs | Incomplete data on impact of new virus variants affecting infection rates |
| Enhance safety of travelling public (planes, cruise ships) | Stigmatize individuals who cannot or choose not to get a vaccine |
| Grant access to public facilities (bars, restaurants, weddings) | Discriminate against these who are delayed in having opportunity to be vaccinated |
| Help bring about a return to "normal" life | Increase pressure for fraudulent use of black market in supplying documents |
| Better protect front-line workers in the medical, travel, hospitality and service industries and everyone else around you | Increase potential for privacy, human rights and free movement violations |
| Allow countries to fully reopen their economies | Impossible to protect against human rights abuses |
| Could incorporate biometric information) to prove a person's identity (1) | Encourage risky behaviour while the coronavirus still raging/active |
| An already recognized and acceptable scanable barcode is a likely technology option | Those who are not vaccinated may have to undergo testing or a quarantine when they travel internationally |
Source: EthicScan Knowledgebase     Legend: (1) like a thumbprint or facial recognition
Spread or Early Adaption of the Practice: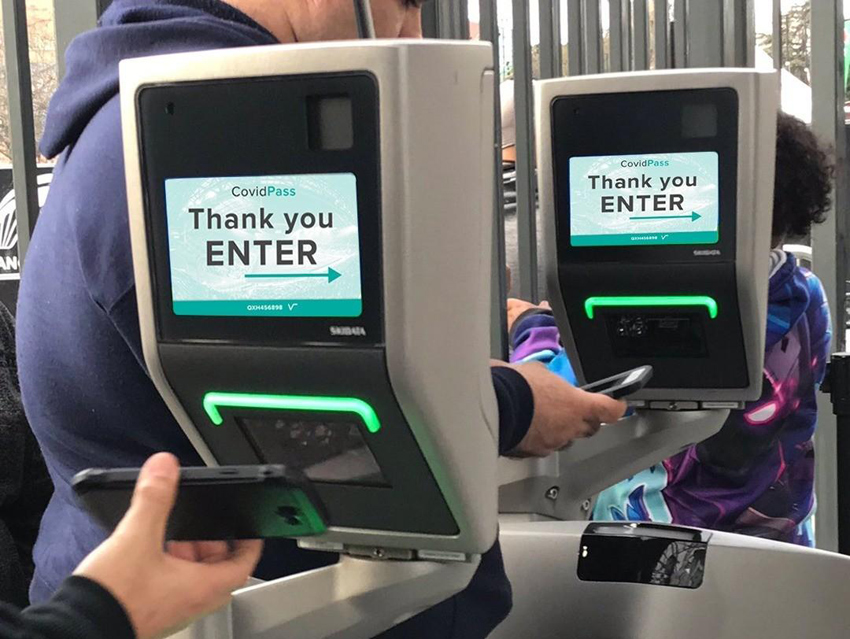 Proof of vaccination as a requirement to enter a country is not a new concept. Decades ago, travellers carried and used an immunization certificate Passport not just for yellow fever, but also meningitis and polio. Travelers today can record their shots and prove their status with the WHO's International Certificate of Vaccination or Prophylaxis (also called a Carte Jaune or Yellow Card), which is a vaccination passport.  COVID-19 is different for the following reasons:
(a) it's happening on a vastly wider scale than something like yellow fever;
(b) only a handful of countries, all in equatorial Africa, require a yellow fever vaccination for all travelers; and
(c) the few countries (like China, Australia, South Africa and Colombia) requiring it do so only if you're arriving from a country with an acknowledged yellow fever risk to prevent global spread.
The pace of certain governments and organizations willing to assess this potential innovation has been dizzying. In addition to the eight countries mentioned above that are developing and testing such passports, other countries self-identify their use as possible (Germany, France, and Australia) or probable (Cyprus, Czech Republic, Georgia, Iceland, Italy, Portugal, Romania, Spain, and South Korea) for travel applications. These numbers are compounded by hard-hit virus tourism-dependent countries (such as Thailand, Greece, Aruba, Peru, Dubai, and others) that are under pressure to accept the high tech change. To date, the idea has yet to gain traction in developing countries with less access to the vaccine or with economies not dependent on tourism. 
In a report published last month by the Royal Society, the U.K.'s national academy of sciences, the authors (primarily university professors) outlined twelve issues that would need to be satisfied in order to deliver a global vaccine passport. These include addressing:
(a) the need for international standardization;
(b) differences between vaccines in their effectiveness;
(c) changes in efficacy against emerging COVID variants;
(d) security of personal data;
(e) satisfying legal standards; and
(f) addressing ethical concerns.
The body didn't truly address the concern that, as discussed in EthicScan Blog A No-End to COVID Scenario (February 8), there is growing scientific evidence that the virus may become endemic, rather than conquerable.
At a time when many countries are in the process of reviewing whether to introduce such certifications, here are some key drivers or stakeholders affecting these decisions:
Private venues such as stadiums, event locations, cruise lines, universities, and any other location with the potential for mass gatherings will likely feel under pressure to follow-suit in the coming months/years.
Many national governments have come to rely on the practice of introducing health policies by emergency-power edicts with little or no meaningful, broad based, multi-stakeholder participatory decision-making.
Various airlines are coming up with their own requirements for passengers regarding COVID-19 testing prior to flying.
There is enormous pressure on governments from the hospitality, accommodation and travel industries to speedily introduce these Passports.
Physicians, disease-control professionals, and public-health officials point to growing scientific concerns that the purported protection coronavirus vaccines offer is "very far" from complete or certain. We know very little about the effectiveness of vaccines in preventing infection or even asymptomatic disease against several variants circulating.
Rights groups, civil liberty organizations, and the WHO are urging policy makers to resist because most countries do not (and will not for months or years) have sufficient access to vaccines in order to immunize their populations, and a certificate system akin to vaccine passports would discriminate against those populations "even further."
Human rights and sustainable activists fear that such Passports will give false assurances" to travelers and holiday makers.
Human Rights and Ethical Violations: Personal, National And International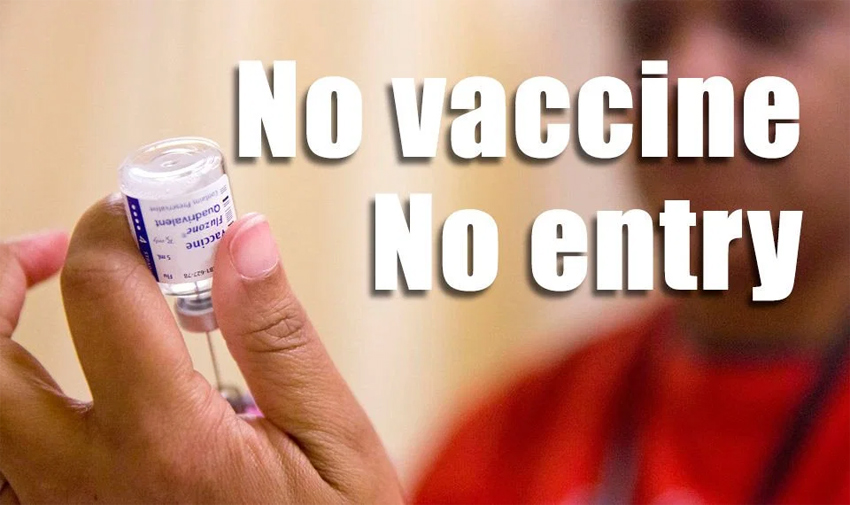 Personal Freedoms:   While the ability to travel freely is getting the most attention in the debate, that's not the only proposed benefit. Advocates say these Passports also could be used (or required) to allow you eat inside a restaurant, enjoy a cocktail in a bar, see a movie, go to the gym and attend concerts, sporting events, theater performances and other venues that would put you in close proximity with a lot of other people. Schools could require it, and employers may mandate it for employees hoping to re-enter the office.
Coercion:  The vaccine passport threatens various human rights. Rights like free movement, personal privacy, and the right to choose whether or not to take a vaccine, particularly if one's doctor might recommend not doing so. If you do not take the vaccine, you lose freedoms – to socialize, to travel, to board a plane, or enter a store. "Show me your app and/or papers, or stay away!"
Societal Tensions: These Passports have the potential to divide us into two groups – all over the world: those who have accepted the vaccine and those who have not taken the vaccine, for whatever reason. These "nots" include the poor, those with pre-existing health conditions, the disadvantaged, conscientious objectors, low income countries, undocumented migrants, and those with severe drug allergies. Writes blogger Diane Bederman, "Taking the vaccine is not in my best interest. To what group will I belong? The non-vaccine where I will wear the Mark of Cain, or will I be allowed to mingle with those who have been vaccinated?"
Global Hegemony: Some commentators are deeply concerned with the threat of globalism, world government, and the Great Reset. A source who declines to be identified comments, "It is no secret that a lot of societal changes being put in place globally are consistent with the World Economic Forum's Great Reset plans and the UN's Agenda 2030 Sustainable Development Goals. Starting in Israel, a global Green Pass threatens to become the norm among the citizens of the West. This Green Pass will become the precursor of a global roll-out of a biometric digital ID (see ID2020.org)."
Embolden Authoritarian Regimes:  Despite its name, some experts believe that a Vaccine Passport likely wouldn't be like the little booklet passport you currently present to immigration officials when you cross an international border. Rather, the concept is for a digital passport that's part of a mobile app. Such an app could be used internally by authoritarian regimes to:
(a) check for incidences of civil disobedience;
(b) control internal migration; and
(c) deny government services based on the status of your last COVID test results and possibly other health information.
Geo-Politics and Security:  International relations could get messy if some countries decide to exclude a certain vaccine because of where it is produced or if they're letting international political disputes and agendas get in the way.
Sunset Clause: Once adopted, will those Passports ever no longer be needed? Or will we need to have a booster each year and get our Green COVID Passports stamped? Keep in mind, we are still under the 2001 security protocols at airports. For twenty years now, we've have had to take off shoes, remove glasses, belts, sweaters and coats. Go through scanners and X-Ray machines. We should have learned from the 9/11 Islamic attack that once freedoms are taken – for our own good – they are never returned without a fight, if there is even a fight.
Duplication: Having multiple schemes would be a nightmare prescription for inefficiency, power politics and duplication of effort. Nonetheless, already existing schemes include:
Conclusion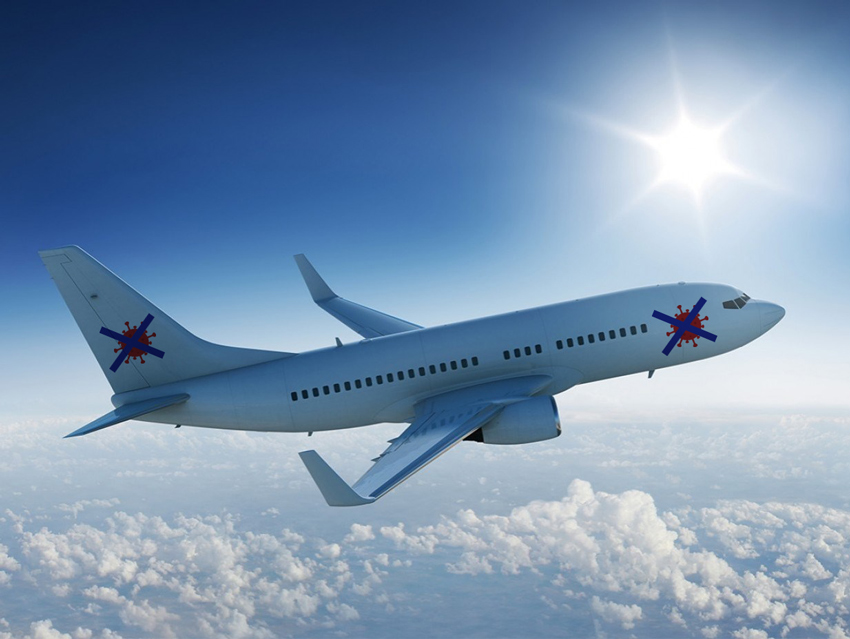 This rapidly emerging conversation about Passports is likely to continue over the next few months, with every country making its own recommendations and plans. Aside fro li8stening to lobbyists, there seems to be little public effort or political will among governments to meaningfully engage citizens in this important process.
Need More Answers?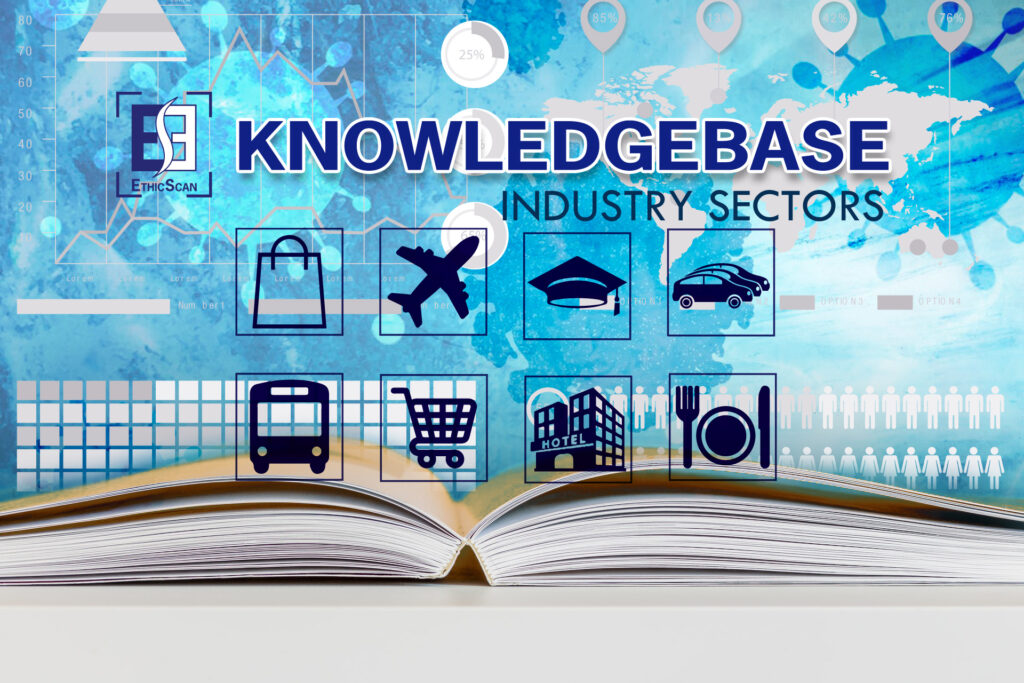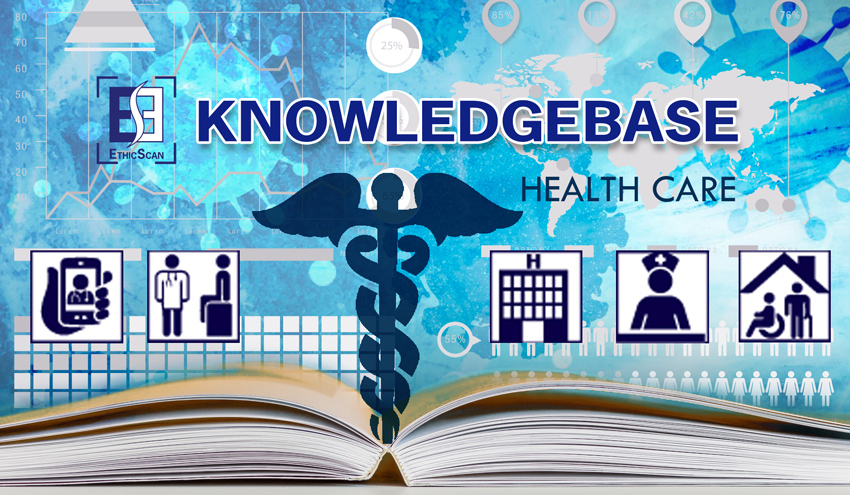 Subscribe to the EthicScan Knowledgebase for in-depth research and the opportunity to share information with industry experts, policy-makers and other health-care professionals.
Sign up for New Blog Alerts

Sign up here for free new blogs to be sent to you
Further Readings
The Guardian – What are the Pros and Cons of COVID Vaccine Passports?
https://www.theguardian.com/world/2021/feb/14/what-pros-and-cons-covid-vaccine-passports-immunity-certificates-travel
Forbes – Covid-19 'Vaccine Passports' May Soon Become A Reality:
https://www.forbes.com/sites/saibala/2021/02/25/covid-19-vaccine-passports-may-soon-become-a-reality/?sh=3524877770ed
CNBC – Covid vaccine passports are being considered. And health experts and rights groups are deeply concerned:
https://www.cnbc.com/2021/02/25/covid-vaccine-passports-health-experts-are-deeply-concerned.html
EthicScan Blog – A No-End to COVID Scenario:
https://ethicscan.ca/blog/2021/02/08/a-no-end-to-covid-scenario/
CTV News – China pioneers 'virus passports' as EU gets Russia jab boost:
https://www.ctvnews.ca/health/coronavirus/china-pioneers-virus-passports-as-eu-gets-russia-jab-boost-1.5339599
MSN – COVID-19 vaccine passport for travel: What it is, how it works, who is pushing for it:
https://www.msn.com/en-us/news/technology/covid-19-vaccine-passport-for-travel-what-it-is-how-it-works-and-who-is-pushing-for-them/ar-BB1etPHj?tblci=GiBg-wA8eLCAh0L56pNpR3cqbjF6gx2ELDOqyMHCA35M1yCC-00
Diane Bederman – The Road to Submission:
https://dianebederman.com/the-road-to-submission/
Express – Covid vaccine passport MAPPED – 17 countries where you may need Covid jab to go on holiday:
https://www.express.co.uk/travel/articles/1402407/covid-vaccine-passport-map-countries-full-list-evg
CTV News – https://www.ctvnews.ca/health/coronavirus/cleared-for-takeoff-world-eyes-health-passports-1.5339811
Health.com – What Is a COVID-19 Immunity Passport—and Who Will Get One? Here's What Experts Say:
https://www.health.com/condition/infectious-diseases/coronavirus/covid-immunity-passport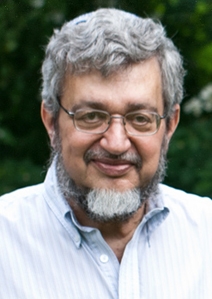 Latest posts by David Nitkin
(see all)