Government Discriminates Against Religious Institutions in Managing COVID
The Issue
Just as the rollout of COVID-19 virus-fighting vaccines was fueling hope that the worst of COVID-19 may soon be over, and conversations surrounding "Vaccine Passports" (or green passports) are ramping up, the Ontario Provincial government announced a new month-long Stay At Home Order. As we move back into government imposed Ontario-wide shutdown, various faith communities contemplate a serious inequity of treatment between various activities and numbers of people allowed to lawfully gather during the period just before the stay-at-home order came into force.
This blog addresses three questions:
Is there unequal treatment between religious gathering and other activities regarding the numbers of people allowed to lawfully gather?
Have the authorities duly considered the moral, health, rights of conscience, and other impacts on faith communities?
How best can faith organizations approach government to change gathering rules?
Inequity of Treatment Between Religious Gatherings and Business Activities
Late in March 2020, the Ontario government issued a list of essential workplaces that would be allowed to continue operating. "Businesses" includes both for-profit and non-profit entities. Faith locations operating solely as religious institutions were not included as an essential service. Charities may fall into any number of categories, depending on the nature of their services.
Some of the common activities carried out both religious organizations and charities include:
Financial services including payment processing
Radio and television broadcasting
Home care services
Health services support including mental health and addictions and counselling supports
Critical personal support services in home or residential services for individuals with physical disabilities
Supporting the provision of food, shelter, safety or protection such as food banks.
Many faith-based organizations provide the services listed above. However, under the newly enacted government restrictions, they have had to consider how to continue providing these services under current directives to social distance, with hand washing and sanitizing stations, etc., in an effort to cooperate with governing authorities.
In March, parts of Ontario in the Red Zone set the following restrictions for faith gatherings:
10-person limits for indoor or outdoor religious services, rites or ceremonies, including wedding and funeral services, where physical distancing can be maintained (applies in any venue other than a private dwelling).
Indoor social gatherings associated with or following any wedding, funeral, or religious service, rite, or ceremony are not permitted.
Outdoor social gatherings where physical distancing can be maintained are limited to 10 people or less.
Virtual and drive-in events and religious services, rites or ceremonies are permitted.
By comparison, however, retail establishments had the following more permissive limits:
In store shopping permitted for all retail, subject to capacity limits that must be publicly posted of:
50 per cent capacity for supermarkets and other stores that primarily sell groceries, convenience stores
50 per cent capacity for pharmacies
25 per cent capacity for all other retail, including discount and big box retailers, liquor stores, hardware stores and garden centres
And for restaurants:
Approximately 50 per cent of the indoor dining area to be accessible to the public, subject to physical distancing rules. The total occupancy cannot exceed 50 patrons.
Patrons must be seated with 2 metres minimum between tables
Night clubs are permitted to operate as restaurants or bars
Face coverings are not required when eating or drinking only
Limit of 4 people may be seated together
For gyms and fitness studios, these locations are permitted to be open with maximum of:
10 people indoors or 25 people outdoors in classes; and
10 people indoors in areas with weights or exercise equipment
Only when concerns were raised by religious leaders, did government officials begin to acknowledge that faith communities had a unique set of services, the suspension of which could have deleterious effects not only on those who could no longer gather in worship services but also on the broader community who made use of the food banks, mental health, addictions and counselling supports as well as personal support aid.
"Our cathedral fits 1,500 people and 10 people just doesn't make sense," Cardinal Thomas Collins, Archbishop of Toronto, told CP24 recently. "I think they (the Ford government) may not have appreciated that and I can understand that. They are making many decisions for many places so they may just not have realized that."
Similar to the action taken by Pastor Chua in British Columbia, the Archdiocese of Toronto distributed a petition, with more than 12,000 signatures, asking the Ontario Provincial government to consider gathering limits for religious services that reflected the proportion of the venue's capacity rather than a set number of people. It became increasingly evident that there was inequity of treatment by government between religious gatherings and business activities.
Consultation or Consideration of Impact on Faith Communities
Since the declaration of the global pandemic of the COVID-19 virus, various faith-based institutions have found that their activities have been significantly limited with little or no consultation from government authorities. Recognizing they have widely been ignored, some religious leaders who ordinarily tend to avoid wading into the often contentious fray of government regulation, are seeking to be heard as part of the ongoing policy public health discussions around gather restrictions. 
One church wrote an open letter to the BC Minister of Health and Chief Medical Officer about church gathering restrictions. The letter resonates with all faith communities. It reads more like a legal factum in pleadings before a judge than a layperson's discourse through video deputation. With respectful reasoning, Pastor Samuel Chua logically presents the facts that relate to a disproportionately high threshold for faith gatherings versus restrictions applied to other gatherings.
In his letter, Pastor Chua pointed out that pubs, coffee shops and restaurants are allowed to gather and serve liquor to groups of patrons adhering to a six-patron maximum table limit with members of the same family and wearing masks when not at the table. Churches, however, could not gather in person to serve a Communion "meal" under any conditions.
In the rush to address infection spread, government authorities seem to have neglected to include faith-based worship as being essential to personal and communal well-being as well as an integral part of maintaining mental health for many in society.
Various groups have made collective efforts to flatten the COVID-19 curve through social distancing. These sacrifices have been critical to slowing down the rate of infection over time so that our health care system is not overwhelmed. However, at a time when it is crucial to respond thoughtfully to this pandemic, there is a disturbing trend of government officials to make public-health decisions without consulting faith leaders. The assumption made by the authorities is that by avoiding enacting religious exemptions and not allowing gatherings in places of worship taking into consideration health-distancing guidelines and masking, virus spread would be significantly reduced. However, there are examples where there may not be a nexus between gatherings in places of worship and significant contribution to the spread of the virus.
Cardinal Collins said that between the reopening of religious venues in June 2020 and their closure amid a province wide lockdown in December 2020, there were only 50 positive cases reported at all of the churches within the Archdiocese of Toronto and no known cases in which people were determined to have contracted the virus at church. These and many other factual examples were not considered by government authorities when considering gathering restrictions and which community venues to close.
A Moral Action Agenda to Change Rules of Gathering
Bible scripture gives a great respectful and reason-based example of advocacy. Paul spoke up for a runaway slave and challenged his owner to receive him back as a brother. In making his appeal, Paul walked a fine line in which he mostly asked for what he wanted, but there is a hint of obligation in his request that comes from the added pressure of his intention to visit the slave owner and see firsthand how he responded to Paul's request.
Faith-based organizations hoping to appeal to government for a change in gathering rules applied to places of worship should provide information about how faith organizations operate, who they assist in the community, and what essential services they provide. In addition, mention should be made of the unintended consequences of a province's restriction rules. Specific examples should be provided of unequal treatment of faith-based activities compared to other activities that have been given larger gathering numbers, to set out the case for change in policy.
Sometimes the value of faith organization and worship is measured using different metrics, such as moral conviction, well-being and public good, that the government doesn't include in its policy analysis. Arguments in favour of a change in policy for religious venues should focus not so much on what organizations want to do (worship is also a contributor to health) but on the good benefits being withheld from those in the community who rely on faith organizations for help.
As both Cardinal Collins and Pastor Chua point out, there still needs to be suitable COVID-19 safety protocols, which they stated their congregations would observe. Care to the broader community is paramount to any request for changes to gathering restriction. Just in case soft sell does not hit the mark, the subtle suggestion of a Charter challenge serves as a gentle reminder to policy makers that there is the possibility of seeking a legal remedy if requests to be heard are ignored. But what all faith-based groups agree on is that education and information make as compelling an argument as a legal challenge especially when the "win" is the common good, physical and mental health, and wellness of the community at large.
Conclusion
Well-meaning faith groups can end up on opposite sides of a debate. We each want to be faithful to our respective religious beliefs, and we must remember that we are members of spiritual communities that are commanded to love one another. For this reason, the response of all faith communities on this matter needs to be civil, respectful, and assuming the best of those with whom we disagree. Otherwise, in an attempt to seek fair treatment in faith communities, we may find in the end that, even if we are right, we may fall short of our religious tenets of love, compassion and community.
What response should churches, synagogues, mosques and other faith locations have when facing mandated restrictions? Denominations must decide for themselves what their answers will be as disparities become more apparent between government treatment of religious in-person group gatherings and non-religious group gatherings. Certainly, it is the desire of all Canadians to join in our collective efforts to stem the flow of this tragic scourge that has taken lives and livelihoods with reckless horrific abandon.
Are religious gatherings riskier than groups gathering in exercise studios and gyms where fitness enthusiasts work out even without masks? As Pastor Chua says "if such gyms limit the total attendees, ensure that sufficient physical distance is maintained, amplify instructors with microphones and lower music volume in order to reduce singing or shouting, clean and ventilate the premises, and post special signs and floor markings, why then are religious services disallowed even if they follow all the same rules as gyms, with the additional caution of wearing masks."
António Guterres, the ninth Secretary-General of the United Nations, commented that "a human rights lens puts everyone in the picture and ensures that no one is left behind". Leaving nobody behind entails taking into consideration the rights of all, including religious rights and liberty, when developing and enacting public-health policy.
Need More Answers?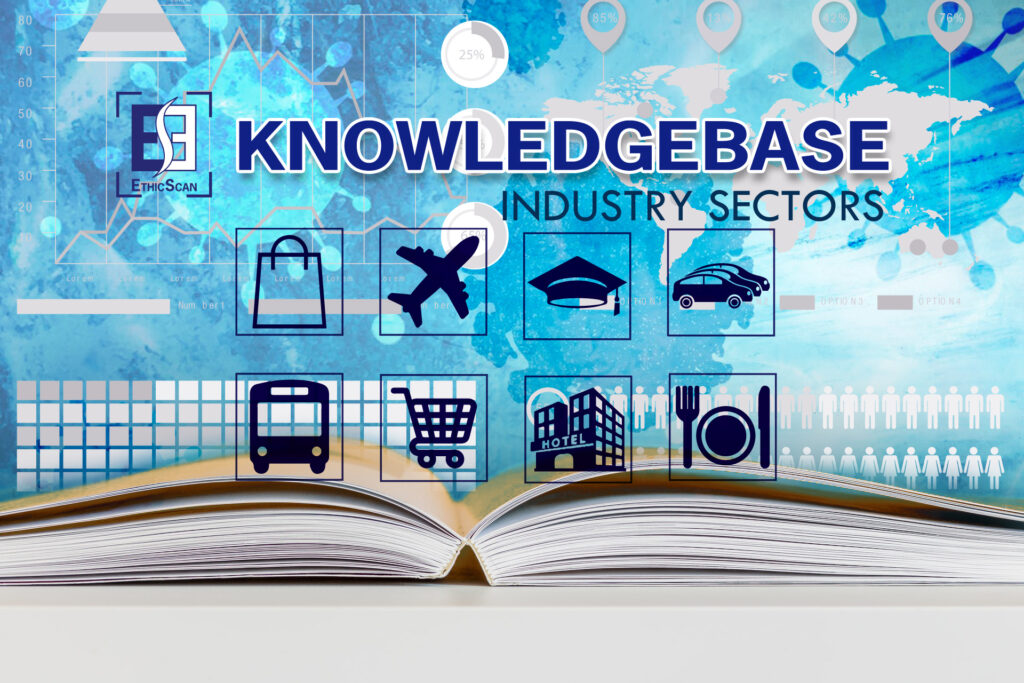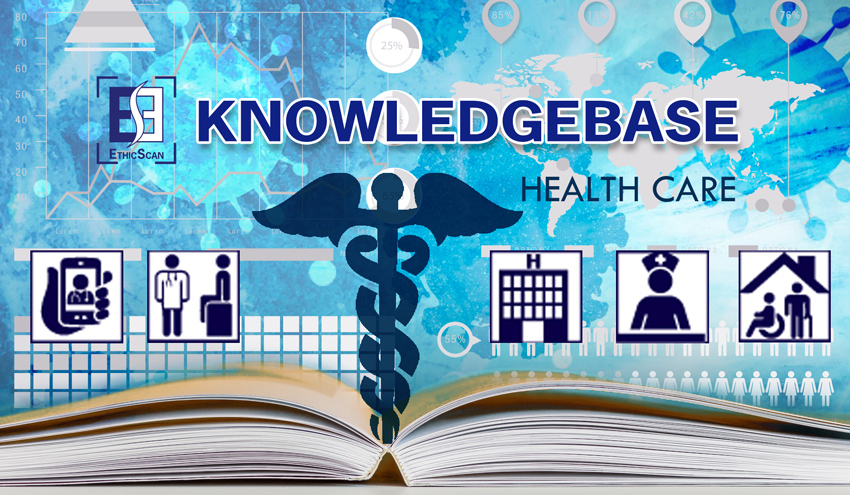 Subscribe to the EthicScan Knowledgebase for in-depth research and the opportunity to share information with industry experts, policy-makers and other health-care professionals.
Sign up for New Blog Alerts

Sign up here for free new blogs to be sent to you
Further Reading
Government of Ontario – Ontario Enacts Provincial Emergency and Stay-at-Home Order
https://news.ontario.ca/en/release/61029/ontario-enacts-provincial-emergency-and-stay-at-home-order .
An Open Letter From A Pastor to Dr. Bonnie Henry & Minister Adrian Dix Re COVID-19 Restrictions On Religious Gatherings, February 11, 2021
https://www.cccc.org/news_blogs/wp-content/uploads/2021/03/An-Open-Letter-from-a-Pastor-to-Dr.-Bonnie-Henry-Minister-Adrian-Dix-re.-Ongoing-COVID-Restrictions-on-Religious-Organizations.pdf
United Nations – We are all in this Together: Human Rights and COVID-19 Response and Recovery:
https://www.un.org/en/un-coronavirus-communications-team/we-are-all-together-human-rights-and-covid-19-response-and
NCBI – Faith-Based Organizations, Science, and the Pursuit of Health:
https://www.ncbi.nlm.nih.gov/pmc/articles/PMC3074611/
Theos Think Tank – Right now, churches should close:
https://www.theosthinktank.co.uk/comment/2021/01/12/right-now-churches-should-closehttps://www.cccc.org/news_blogs/noteworthy/2020/04/03/covid-19-churches-gathering-limits-virtual-worship/
CBC News – Some Toronto-area mosques remain open despite dire warnings about COVID-19:
https://www.cbc.ca/news/canada/toronto/toronto-mosques-coronavirus-1.5508545
Salari, N., Hosseinian-Far, A., Jalali, R., Vaisi-Raygani, A., Rasoulpoor, S., Mohammadi, M., … Khaledi-Paveh, B. (2020). Prevalence of stress, anxiety, depression among the general population during the COVID-19 pandemic: a systematic review and meta-analysis. Global Health, 16(1), 57. doi:10.1186/s12992-020-00589-w
UJA Federation of Toronto – Community Update: UJA's Response to the COVID-19 Pandemic:
https://jewishtoronto.com/news-media/community-update-ujas-response-to-the-covid-19-pandemic
Latest posts by Suzanne Craig
(see all)