Effect of COVID Worse on Men than Women
The Issue
Recent research studies point out ways that COVID disproportionately affects women, or people of colour, young people, or minorities. Less attention is focused on international research findings that the pandemic has more deleterious effects on men than women. These results raise two questions: First, why – is this a quirk of male biology, genetics or behavior? Second, could these results hold clues for gender-based strategies about how to treat COVID-19?
HIGHER MORTALITY OR DEATH RATES
Studies published in China, Europe and North America report that men and women were equally likely to contract the novel coronavirus. A consistent pattern has emerged, however, that death rates among men are higher compared to women infected with COVID-19. In some countries, including the United States, China, Spain and Italy, men are roughly twice as likely to die from a COVID-19-related illness than are women. Moreover, researchers also report that men are significantly more likely to be admitted to ICU units as well as suffer severe effects of the disease once hospitalized.
Scientists and health-care experts offer four explanations for these gender differences:
1. Sex: Different Behaviours:
Men are more likely to die of COVID than women due to particular lifestyle and personal-health choices. These include:
men are more likely to engage in more risky behavior such as ignoring physical distancing
men don't acknowledge or take adverse symptoms as seriously
men are more likely to work in certain close-proximity manufacturing jobs
men practice less frequent hand washing
men have higher rates of tobacco consumption
men are more reluctant than women to see a doctor
Men have higher incidences of bad-health conditions or habits which can complicate treatment. These habits include high blood pressure, heart and liver disease, as well as obesity, smoking and less exercise. Studies find that high blood pressure and liver disease are more prevalent in men and contribute to more negative outcomes with COVID-19. However, these mortality and morbidity rate differences occur even when smoking-rate differences between the sexes are not great.
2. Gender-Related Lifestyles:
Data also shows that both men and women find it difficult to find necessary medical supplies, hygiene products and food. The proportion of people who could not see a doctor, experience longer wait times or had difficulties accessing necessary products, shows that more women in developing countries were at a disadvantage. Differences in sociological rights (for example, cellphone ownership, access to the Internet, education and treatment history) can and do prevent people from accessing potentially life-saving information. It so happens, women were found less likely to receive information about COVID-19 than men in developing nations, notably Bangladesh, Pakistan and Iran.
3. Genetics/Immune System:
Scientists know that, in general, women tend to have greater and more robust immune responses. This can be a double-edged sword; autoimmune diseases are more common in women. But it may mean that women are more protected against novel invading germs. Some experts posit that females are actually better able to mount an initial immune response to a greater degree than their male counterparts.
Biological differences between men and women who are infected with COVID-19 include:
men tend to have weaker immune systems than women
men experience less side effects from medication than women do, which means dosing and sex-specific side effects of vaccines and therapeutics needs to be considered
women, because of their extra X chromosome, have a stronger immune system and response to infections than men
men have higher concentrations of angiotensin-converting enzyme 2 (ACE2) in their blood than women. Since ACE2 enables the coronavirus to infect healthy cells, this may help to explain why men are more vulnerable to COVID-19 than women.
4. Sociology:
Women dominate as caregivers and nurturers who are more willing to address, treat and discuss disease challenges. More women with COVID-19 are likely to get diagnosed early since, in most countries, women account for the majority of health-care workers. These sex-role differences between women and men can play a role in severity and mortality from acute COVID-19 infection in the short term.
Though trends show that infection rates and morbidity affect more men, the emotional impact of the pandemic seems to disproportionately be falling on women's shoulders in many countries. More unpaid care, domestic work, loss of jobs and income, and increase in gender-based violence are some factors contributing to more pandemic-linked stress and anxiety among women.
ONCE INFECTED, DIFFERENT OUTCOMES
In a study published in the journal Nature on 26 August, scientists report that a neutralising immune response against COVID-19 was stronger in women, irrespective of age. The immune system workings that are detailed in the study are, the authors' say, an "important basis for the development of a sex-based approach to the treatment and care of men and women with COVID-19."
The research community has gathered some evidence – and come to a consensus – that differences in infection rates in men and women may not be all that different (55% versus 45%), but the outcomes are. This pattern seems to be repeated in nearly every country's reporting, and raises important questions concerning the spread and clinical impact of this pandemic:
Once infected, why are men more severely affected?
The SARS, influenza, Ebola and HIV epidemics all affected men and women differently. Gender-specific information is vital to understanding how a virus affects the population because experts say that men and women are likely to have very different reactions to the virus, vaccines and treatment. The reasons may be hormonal, genetic, or even related to differences in intestinal bacteria.
These differences can have different basis on a biological level:
hormonal: like effects of sex hormones testosterone, oestrogen or progesterone. The body's response may also vary in people undergoing hormonal therapy
genetic: females have two X chromosomes, which include more immunity genes or differences in intestinal bacteria.
immune response: a more vigorous immune response in women increases the capacity to fight off an infection, as well as the risk of autoimmune diseases. Early studies report a higher number of antibodies of the sub-type IgG in women compared to men after a SARS-CoV2 infection sets in. There is also evidence that mast cells in women can initiate a more active immune response, which helps better fight infectious diseases.
At the Yale School of Medicine, a team led by immunobiologist Akiko Iwasaki is analyzing blood samples from male and female COVID-19 patients, as well as a healthy control group of health-care workers. That control group is crucial because if any of these individuals do end up getting COVID-19, researchers will be able to analyze their immune responses starting from the earliest days of their illnesses. If, for example, the researchers find that women are mounting a stronger immune response shortly after contracting the virus, ultimately leading to shorter and milder cases, researchers could look for specific drugs, antibodies or other therapies that help men react to the pathogen similarly.
More so in India than in the numerous other COVID-19-affected countries like Canada and the United States, data shows that men were found more likely to have grave complications from COVID-19. Older men with underlying disease were also found more vulnerable than their female counterparts to COVID-19-related complications.
Countries around the world are reporting significantly higher mortality rates of COVID-19 in men than women. A recent study in Frontiers in Public Health concluded that men are at least twice as likely to die of COVID-19, regardless of age. Men were also less likely to survive critical cases of COVID-19. As more independent studies verify these gender differences, this could have implications across all levels of the world's COVID-19 response – from clinical trials, to treatment, to vaccinations strategies.
COVID-RELATED MALE LONELINESS AND STRESS LEVELS
Men are more individualistic, whether the cause be nature (genetic) or nurture. A new survey from the Cleveland Clinic shows interesting results regarding the mental and physical health of men during the COVID-19 pandemic. The survey, conducted with responses from more than 1,000 American adult males found that a majority (59%) of men say they have felt isolated during the pandemic.
A shocking "77% of men report their stress level has increased as a result of COVID-19," and nearly "three-in-five men (59%) feel COVID-19 has had a greater negative impact on their mental health than the 2008 recession." The responses are part of a fifth-annual "MENtion It" campaign from the Cleveland Clinic, which encourages an open conversation surrounding the mental and physical health of men. On top of the already alarming statistics mentioned above, "66% of men say they rarely talk about the impact COVID-19 has had on their mental health."
Many men are finding themselves in new and different roles as a result of this pandemic. For example, they are out of work or are working around the clock at home, looking after kids with their partners, all while worrying about their family's health and their own health. Survey results that place mental-health stresses as the top critical issue in this year's survey include:
pressure to share child care and teaching roles at home
men are less likely to seek out testing for the virus when they feel sick
men often don't present in the health-care delivery system until they have greater symptomatology – that is, until they're showing more signs of disease
social expectations around masculinity could make men less likely to follow safety guidance like wearing masks or regularly washing their hands
men are more reluctant to seek proper and timely medical attention
As the coronavirus sweeps across the globe, one pattern remains consistent: Men seem harder hit by the virus than women and are more likely to have severe illness or die. Data from around 1.5 million tests done in the U.S. show that the majority of people tested, 56%, were women. Of those women, 16% tested positive for the virus. In contrast, only 44% of the tests were done on men. And 23% of them tested positive.
CONCLUSION
Some experts believe this virus poses more disease effect dangers for men, perhaps because of biological differences between men and women. Data from multiple countries during the period March-August 2020 suggest men are considerably more likely than women to suffer a serious case of COVID-19, and to die from it.
FURTHER READINGS
Health Online – Why COVID-19 is Hitting Men Harder Than Women (Enzymes and Immune Systems):
https://www.healthline.com/health-news/men-more-susceptible-to-serious-covid-19-illnesses#Enzymes-and-immune-systems
First Post – COVID-19 affects men, women differently: A look at the factors behind gender-specific health impacts:
https://www.firstpost.com/health/covid-19-affects-men-women-differently-a-look-at-the-factors-behind-gender-specific-health-impacts-8747191.html
WKYC Studios – Cleveland Clinic "MENtion It" survey shows drastic effect of COVID-19 on the mental health of adult males:
https://www.wkyc.com/article/news/health/coronavirus/cleveland-clinic-survey-finds-effect-covid-19-has-taken-of-men/95-5a52499f-0fc5-43ec-b048-bd8f98210541
NPR – The New Coronavirus Appears To Take A Greater Toll On Men Than On Women:
https://www.npr.org/sections/goatsandsoda/2020/04/10/831883664/the-new-coronavirus-appears-to-take-a-greater-toll-on-men-than-on-women
The NY Times – Obesity Raises the Risk of Death From Covid-19 Among Men:
https://www.nytimes.com/2020/08/14/health/covid-19-obesity.html
Time – Why Is COVID-19 Striking Men Harder Than Women?
https://time.com/5829202/covid-19-gender-differences/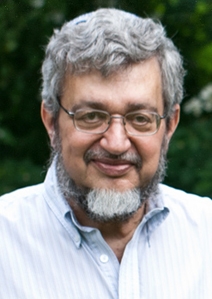 Latest posts by David Nitkin
(see all)