The Debate Over Government's COVID Decisions Goes Public
The Issue
A fascinating and welcome public debate is currently taking place between two groups of professionals about what should be the government's appropriate approach or rules to deal with the coronavirus today. The debate is taking place through at least six conflicting, open, public letters to Province of Ontario, Premier Doug Ford. At issue is influencing the government about whether the recent spike in the number of COVID cases is cause for reimposing restrictions on businesses and individuals.
This blog article addresses three questions:
What is the substance of the two conflicting arguments?
What ethical, social or economic criteria can be used to assess which contending public-policy position would seem to hold most validity?
What is the significance of the fact that this debate is much more in the public domain, unlike more unremarked-upon, closed-door decisions made by government at the time of the first wave?
The Two Conflicting Positions
Both sides include infectious disease specialists, hospital administration, respirologists, professors of medicine and public-health officers who believe that science supports their position. Most would agree that near term, we can't eliminate the virus or risk of infection and transmission. Both sides concur on many points, including that:
The virus is unlikely to disappear from Canada or the world any time soon
Risk varies by population density, the presence of congregate settings, the age range and basic health status of the population, and other factors
We have a more effective understanding and treatments for the infected that we did in the spring
The likelihood of death is significantly higher in those over 65 years of age, and those with pre-existing chronic conditions
The lockdown inside long-term care facilities had a horrible outcome for residents and families, especially those homes designed pre-1970 and that feature three or four residents per room
The effect of closing public schools has in balance been bad for student's emotional and intellectual development, and put enormous pressures on families
Widespread economic lockdown restrictions certainly cannot be sustained indefinitely until an effective and safe vaccine is widely available, which may not occur for years, if ever.
The "total harm reduction" position is that a return to a lockdown would be a mistake. Life is about risk. These advocates note that:
(a) there is three-and-a-half times more testing now than in April-June;
(b) the spike in infections is heavily among those under 40 years of age who are less susceptible to serious or severe complications if infected and to possibility of hospitalization;
(c) the spike is not proportionately accompanied by the same level of increase in admissions to hospital;
(d) the first wave was disastrous in terms of lives affected – failing businesses, backlogged health system, stress, overdose cases and clinical depression;
(e) testing and tracking down contacts is ultimately futile for this virus, as it devotes enormous resources to finding cases that are largely mild and spontaneously resolving.
The "save lives" position, taking inspiration from the World Health Organization (WHO) containment model, urges that a return to serious lockdown is necessary to avoid being swamped with cases that would outnumber those seen in wave one. Wave one was successfully controlled by necessary harsh responses. These advocates call for:
(a) a closing of all indoor dining and entertainment including bars and recreational venues (e.g. workout gyms, theaters etc.);
(b) prohibiting private indoor gatherings outside of family and imposing penalties on violations;
(c) greatly limiting the number of people attending religious services, weddings, etc.;
(d) social bubbles have exploded and they need to be rolled back to smaller numbers; and
(e) fining those not wearing masks in public and working to close the legislation loopholes that allow violators to claim unfounded medical exemptions.
The alternative—without public health measures in place to limit opportunities for disease transmission, Ontario will soon see higher numbers of hospitalizations, admissions to intensive care units, significant strain on long-term care homes, community health-care agencies, and more deaths.
| | | |
| --- | --- | --- |
| Criterion | Total Harm Minimization | Save Lives |
| Shutting down schools and businesses | Err on side of caution and prudent individual judgement. Resist re-imposing province-wide lockdown | Be ruthless and apply restrictive collective lockdowns when necessary |
| Testing | Prioritize testing toward at-risk populations | The more widespread the testing and tracking the better |
| Thinking about risk | Weigh health with social, economic and other criteria | Focus primarily on health issues when risk is truly severe |
| Target population | Acknowledge differences in risks in different locations | Need to target everyone to save the few, thus saving everyone |
| Strategic impact | Punish/impact the sick | Punish/impact everyone – the sick and the able bodied |
| Application | Localized risk response is best – Toronto and Ottawa are special cases | Lockdown best so long as needed and warranted by data |
| Lockdowns | Need to balance positives and negatives | Need to apply stringently to flatten the curve |
| Personal freedoms | Encourage individual risk assessments and quarantining decisions | Public health guidance is essential, especially when non-compliance is indicated |
| Draconian Measures | Aren't justified and don't work | Are necessary and should work |
Criteria To Assess Public Policy Choice Decisions
While some advocate maintaining the status quo while waiting for a vaccine, that would mean the continuation of degrees of greater or lesser lockdowns for an unknown period of time. This approach ignores how complicated and difficult vaccine development can be. It is entirely possible that in two years we will still not have a vaccine, that tens of thousands will resist being inoculated, and very probable that a vaccine will not eliminate the virus entirely. If so, we need to come to terms with the fact that we cannot eliminate this virus. At best, we can continue to slow its spread, and protect the frail and elderly.
Here are some of the health policy strategies and outcomes of the two approaches:
| | | |
| --- | --- | --- |
| Criterion | Total Harm Minimization | Save Lives |
| Metric of choice for relaxing restrictions | Number of available regional ICU hospital beds and nursing home isolation units | Number of positive tests and forecast implication for intensive hospital care |
| Approach to flattening the Curve | This can come at the cost of denied service (surgery, diagnosis, treatment) for those with other diseases | This is central to protect everyone and avoid morally gut-wrenching triage |
| Application of lockdown | Acknowledges that not all lives can be protected or patients saved | Inhibits development and spread of immunity among low risk majority |
| Personal freedoms | Encourage individual risk assessments and quarantining decisions | Public-health guidance is essential, especially when non-compliance is indicated |
| Overall threat of virus | We do not need to fear it as much as we do | The pandemic is potentially deadly for everyone, whether victim or carrier/spreader |
| Logic of Testing | Ultimately futile as most cases are mild and resolve themselves spontaneously | Should be applied widely using less time-consuming methods |
| Surveillance and mobility rights | Enforcement needs to be clearly defined and regionally/locally appropriate | Only people showing medical exemption cards should be allowed to use public transit or appear in public without a mask. |
Public Discourse And Enhanced Democracy
During the first wave of the virus, there were comments on the radio, television and social media about policy choices on matters like mask policy, the economic costs of business lockdowns, the need for nursing home care reform, the availability of PPE, and border screening. Overall, however, those comments appear to have been low in volume, and to reflect organized association positions (unions, physicians, hospitals). By contrast, since August, the current batch of open letters expose more debate within professions, more conflicting evidenced-based interpretations of the medical lessons learned, and hardened positions on both points of view—whether a more stringent and less stringent approach to policy is warranted. Regrettably, some stakeholders—business, securities and arts communities—largely continue to be much less visible.
In the EthicScan Blog article, Choices To Protect Canadian Lives and Jobs (June 18), I wrote about the potential risks to society of authoritarian, government by edict, decision-making. Among the potential consequences were:
(a) violation of personal privacy;
(b) encourage snitch culture;
(c) threats to civil liberties;
(d) the domination of Big Tech;
(e) economic distress for many businesses;
(f) threats to travel and mobility rights;
(g) incursion on freedom of religion;
(h) psycho-social health impacts on students denied access to school; and
(i) government's new powers would be hard to remove once the virus was defeated.
Unfortunately, it took weeks into wave one before we really heard from patients and certain physicians about the costs of lockdown—overdose deaths, disability and deterioration due to cancelled surgery, and delays in cancer diagnostics as well as deferred treatments and procedures for heart, cancer, liver and other non-COVID diseases.
What is most healthy about this debate is that it not only enhances democracy but also that members of the public, health professionals, and advocacy groups all have much the same information as the Premier and his ministers. With greater, factual and credible data on the table, more Canadians have the right and opportunity to feel their voices should (or could) be heard. There is more factual, credible data that is currently being openly debated, in contrast to the personal and political behind the scenes influences that have had apparent significant impacts on the management of the virus to date.
The coronavirus has unleashed a series of vital debates. What will be interesting to see is whether that debate is restricted not only among health-care professionals, but also whether these contending positions bring about systemic, longer term policy changes— of which there are many. They include vital issues such as living wages for essential workers, money directed to non-traditional alternatives to ambulance-hospital-convalescent home care, clarification of public triage strategies, investment decisions for vaccine development and human testing, long overdue reform of long term care (LTC), and on onshore versus offshore sourcing of PPEs, vaccines, diagnostic tests and equipment.
Conclusion:
Politicians have some uncomfortable immediate choices to make, with sharply different advice from knowledgeable professionals and contending interest groups. Such a debate is currently more transparent and holds both promise and threat for economic prosperity, social well-being, equality, targeting the vulnerable, and mental health in Canada.
Further Resources:
EthicScan Blog – Are We Ready for COVID Wave Two: An Ethical Analysis:
https://ethicscan.ca/blog/2020/09/28/are-we-ready-for-covid-wave-two-an-ethical-analysis/
The National Post – Why draconian measures may not work: Two experts say we should prioritize those at risk from COVID-19 than to try to contain the uncontainable:
https://nationalpost.com/opinion/why-draconian-measures-may-not-work-two-experts-say-we-should-prioritize-those-at-risk-from-covid-19-than-to-try-to-contain-the-uncontainable?
The National Post – Opinion: We are infectious disease experts. It's time to lift the COVID-19 lockdowns:
https://nationalpost.com/opinion/opinion-we-are-infectious-disease-experts-its-time-to-lift-the-covid-19-lockdowns
EthicScan Blog – Unrest is Coming: The Second Wave Backlash:
https://ethicscan.ca/blog/2020/04/17/unrest-is-coming-the-second-wave-backlash/
Association of Family Health Teams of Ontario – A Joint Open Letter For Stricter Measures To Address COVID-19:
https://www.afhto.ca/news-events/news/joint-open-letter-stricter-measures-address-covid-19
The Simcoe Reformer – Doctors urge localized approach, not sweeping lockdown, in open letter to Doug Ford:
https://www.simcoereformer.ca/opinion/columnists/doctors-urge-localized-approach-not-sweeping-lockdown-in-open-letter-to-doug-ford/wcm/7accf98f-99f6-41d4-bb60-2e8bb4f0ced5
The Globe and Mail – Health experts press Ottawa for a more 'balanced approach' to tackling COVID-19 pandemic:
https://www.theglobeandmail.com/canada/article-health-experts-press-ottawa-for-a-more-balanced-approach-to-tackling/
The Journal Pioneer – 'Time to do something different': Duelling public letters offer Doug Ford advice as he plots 'targeted' COVID-19 response:
https://www.journalpioneer.com/news/canada/time-to-do-something-different-duelling-public-letters-offer-doug-ford-advice-as-he-plots-targeted-covid-19-response-504158/
Ontario Hospital Association – Targeted Public Health Measures Needed Now to Avoid Provincial Shutdown:
https://www.oha.com/Bulletins/OHA%20Letter%20to%20Premier%20Ford%20re%20Public%20Health%20Measures%20-%20September%2024.pdf
blogTO – Ontario Hospitals ask government to send Toronto back to Stage 2: https://www.blogto.com/city/2020/09/ontario-hospitals-stage-2-toronto/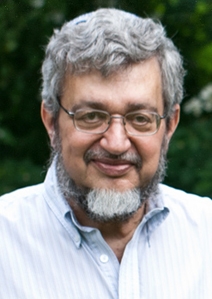 Latest posts by David Nitkin
(see all)