Mandatory Vaccination: If and When, You or Me
The Issue
Infectious disease scientists explain that we'll only be done with this terrible COVID pandemic as a result of one of three alternative scenarios:
(a) everyone has been infected;
(b) the infectious coronavirus contagion mysteriously disappears much as its predecessor SARS did, without a vaccine; or
(c) with the development of an efficacious, that is effective and widely accepted, vaccine.
This blog explores three questions:
How likely and soon will there be a vaccine?
Which segments in society will likely refuse to be vaccinated and why, even if it is mandatory?
What are the roles of ethics and politics in development, testing for approval, and distribution of the potential long-awaited vaccine?
When Will There Be a Vaccine
While the media treats the promise of a vaccine as unmitigated salvation, it is possible that there may never be one. The likely date of arrival depends on many factors. There has to be the right formula, for the right strain of the virus, tested on people, then manufactured and distributed by Big Pharma companies, and then distributed by governments and health-care agencies and primary-care givers. Although the federal government has already procured enough needles and vials to get every Canadian inoculated twice, the medicine itself will take time to get manufactured in bulk and distributed.
Several news reports speak favourably about a high degree of unusual international collaboration in reproducing different parts of the genetic makeup of the virus for drug development. Reports vary, with vaccine estimate delivery dates typically spoken of in anywhere from six to twenty-four months. Then, organizing pharmacists and hospital staff to administer tens of millions of vaccinations would be a further time-consuming, massive public-health undertaking.
While Canada has now signed deals with six pharmaceutical companies to purchase between 20 and 72 million doses of each vaccine, there's no guarantee any or all will be effective. And if there is a safe and working inoculation, Canadians are unlikely to receive all the doses needed in one shipment. After all, there are over seven billion people in the world. And Canada is certainly not the only country to place advance orders for a vaccine.
Who Will Likely Oppose Taking the Vaccine
A survey by the non-profit Angus Reid Institute in early August found roughly a third of respondents said they'd likely wait before getting a COVID-19 vaccine, even if it was available. There are various groups in society that will in all likelihood decline to be vaccinated. The following types of resisters are possible:
a large number of citizens who through inertia, distrust or fear, resist any voluntary inoculation or drug such as the flu vaccine – passive resisters who fear the risk of the cure is worse than the disease
a determined group of conspiracy theorists united through social media who are opposed to Big Pharma, internationalism (as represented by organizations like the World Health Organization [WHO]), and allegedly evil "globalism" leaders like Microsoft founder, Bill Gates
children's health-centred anti-vaxxers, who, on health grounds are opposed to any mandatory vaccination program
conscientious religious objectors like Seventh Day Adventists
personal freedom-loving, "live free or die", individuals who are opposed to any possibility that the Big Government might develop—or even "enforce"—a coronavirus vaccine
those disadvantaged countries or populations who cannot afford the drug, especially when supply is limited and the initial price may be high
those wary that Big Government will find a convenient excuse to enforce Orwellian degrees of control, specifically 'unlimited surveillance'
those entrepreneurs who see their profits and livelihood shrivel from peddling crackpot "alternative" unorthodox medicine or holistic therapies, often online
In 2010, when Bill Gates committed $10 billion to the WHO, he said, "We must make this the decade of vaccines." In January 2020, false claims circulated that Bill Gates owned the patent on the coronavirus or on a vaccine curing it. In fact, the Bill and Melinda Gates Foundation are one of the funders of the Pirbright Institute, which does research on viral disease prevention. Pirbright doesn't hold a patent on anything relating to any strain of coronavirus affecting human beings, but that hasn't stopped the continually growing venom directed at Gates.
There has also been some controversy over unequal access to vaccines. For example,
Human rights advocates point out that China's Communist Party uses travel restrictions, surveillance, and regime-loyalty testing to determine who will get COVID treatment
In their national-security interest, several countries are actively debating whether or not to produce vaccines, needles, vials, and PPE at home (rather than relying on other international competitors for supply)
wealthy countries and pharmaceutical companies control the supply of more promising technologies
Several large countries have refused to contribute to an international fund that will ensure access to the successful vaccine(s) across the less-developed world
Big Tech companies like Facebook have not been very effective in reducing the rankings of "groups and Pages that spread misinformation about vaccinations in News Feed and Search," as well as removing them from the predictive results when searching the site
Role of Ethics and Politics:
The National Advisory Committee on Immunization (NACI) is responsible for advising the federal and provincial governments in this area. It hasn't either directly stated its priorities in distributing a potential COVID-19 vaccine, or announced a transparent, multi-stakeholder engagement process to guide all the stages of desirable rollout and communications.
This week, the federal government announced that it is ordering more than 75 million syringes, alcohol swabs and bandages so it is can inoculate Canadians as soon as a COVID-19 vaccine is ready. But who will get it first? Aside from the question about likely opponents of the vaccine, there are many thorny questions in Canada about who should get access to the initial vaccine. These include:
will the vaccine be available to citizens of all countries, given that the US and China appear to be hoarding their prospective solutions?
what will the vaccine cost – will it be affordable?
will the government make the vaccine mandatory so that "refuseniks" don't undermine immunization or allow the virus to continue to affect the rest of the population?
what will public attitudes be towards who gets chosen as preferential first candidates—health-care providers or those most at health risk, for example?
'Procedural justice' means that there has been fair and ethical treatment in the recruitment of participants and the review of the merit, integrity and beneficence merit of vaccine research. Ethical dilemmas in the development of vaccine include:
does participation in vaccine testing affect whether you are eligible to get it later if you become infected?
should the vaccine be tested in prisons, shelters and other congregate settings?
are there limits on healthy volunteers who willingly agree to be tested for a yet unapproved, candidate vaccine?
there are moral concerns that the production of six of the prominent vaccines in development across the globe use a cell line – HEK-293 – that is "cultured from electively aborted human foetus" and that governments should support supply of an alternative "uncontroversial" vaccine if mandatory vaccination for COVID-19 is to be introduced
can drug companies be ordered to release their proprietary technology and formulations?
We can expect that tough choices will be made on the initial doses of a coronavirus inoculation in Canada. 'Distributive justice' refers to the fair distribution of the benefits and burdens of application of treatment research. Ethical dilemmas or questions in the distribution of vaccine include:
to what degree do governments have an obligation to explain the moral and ethical rationale for a mandatory program?
who is eligible to receive the treatment first: health-care workers, front-line hero workers, or those who influence many others (teachers, grocery clerks, corrections officers), for example?
in order to reduce strong public resistance, what must the allowable criteria be for "refuseniks" who opt out, such as religious beliefs or medical contra-indications?
mandatory vaccination policies should be transparent, with different stakeholder perspectives included in developing the distribution policy
to what degree should vaccines be available preferentially to those most at risk (poor, immigrants, persons of colour, the elderly, et cetera)?
can the government find travel restrictions or other means to regulate wealthy individuals who jump the queue to pay privately for priority inoculation?
would a lottery system determined by something arbitrary, such as a birthday, be suitable if public-health officials, economists and other experts were not able to determine where a vaccine might do the most good?
Conclusion:
In this coronavirus year, there have been a large number of ethical questions that weren't addressed or debated before policy decisions were enacted on populations. There doesn't seem to be much citizen or multi-stakeholder transparent dialogue on vaccine development, testing and distribution in Canada or many other jurisdictions.
Further Reading:
Undark – How the Anti-Vaccine Community is Responding to COVID-19:
https://undark.org/2020/04/16/anti-vaccine-covid-19/
Vice.com – Anti-Vaxxers Are Terrified the Government Will 'Enforce' a Vaccine for Coronavirus:
https://www.vice.com/en_us/article/m7q5vv/anti-vaxxers-are-terrified-the-government-will-enforce-a-vaccine-for-coronavirus
The University of Melbourne – GAINING CLARITY ON THE ETHICAL ISSUES OF A POSSIBLE COVID-19 VACCINE:
https://pursuit.unimelb.edu.au/articles/gaining-clarity-on-the-ethical-issues-of-a-possible-covid-19-vaccine
Scientific American – COVID-19 Vaccine Ethics: Who Gets It First and Other Issues:
https://www.scientificamerican.com/podcast/episode/covid-19-vaccine-ethics-who-gets-it-first-and-other-issues/
CBC – How to decide who gets a shot when there won't be enough COVID-19 vaccines for everyone at first:
https://www.cbc.ca/radio/costofliving/covid-consequences-immigration-interrupted-and-who-gets-canada-s-first-vaccines-1.5746377/how-to-decide-who-gets-a-shot-when-there-won-t-be-enough-covid-19-vaccines-for-everyone-at-first-1.5749152
CTV News – WHO boss: 'By the end of this year, we may have a vaccine':
https://www.ctvnews.ca/health/coronavirus/who-boss-by-the-end-of-this-year-we-may-have-a-vaccine-1.5135908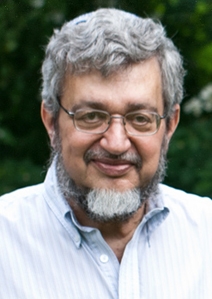 Latest posts by David Nitkin
(see all)