International Tourism, Sustainable Travel and the Pandemic
The Issue
Airlines, cruise ships, travel companies, accommodation and ride for hire suppliers, and the tourism sector as a whole have had to face unprecedented challenges from the coronavirus pandemic. As the number of COVID cases declines in wave two, but new variant strains of the virus increase, the short and long term challenges facing tourist travel in prospective wave three grow. Attempts to immediately reboot international travel on a wide scale have so far failed due to successive waves of COVID-19.
This blog addresses three questions:
What have been the key coronavirus-inspired changes in international tourism travel?
What government responses and consumer preference changes do industry experts foresee happening for airlines, cruise ships, car rental and accommodation providers?
Are the prospects for local and global tourism sustainable, in terms of existing virus modifications or other new natural disasters?
Restrictions on International Travel: Transmission Through Travel
COVID-19 has upended global travel and brought the world to a standstill. For the first time in history, close to 90% of the world's population now lives in countries with travel restrictions. Airlines, cruise ships, destination resorts, and the tourism sector as a whole are among the most COVID-affected businesses. An estimated 25 million aviation jobs and 100 million travel and tourism jobs are at risk. Between five and seven years' worth of industry growth has been or will potentially be lost by mid-year 2021.
For the industry to recover, first and foremost, travellers will need to feel safe and confident that their health is protected. Current overall traffic supply and demand patterns include:
Global air traffic is severely depressed, in large part due to a maze of ever-changing travel rules around the world.
International passenger demand in November was down 88% from year-earlier levels, according to the latest figures from the International Air Transport Association (IATA).
There has been a shift to offering touchless travel procedures and a new health and safety regime, supported by digital tools such as the Known Traveller Digital Identity initiative.
Air travel dropped 95% from over 2 million daily U.S. travelers to less than 100,000 in a matter of weeks.
A new January 2021 study from Aberdeen, Scotland published in BMJ Open finds that international travel was the biggest driver of COVID-19 deaths in the early wave of the pandemic. Researchers focused on the world's worst-affected 37 countries, examining factors including border arrivals, population density, the percentage of people living in urban areas, age, and health issues. The team concluded that potential early restrictions on international travel could have made a difference in the spread during early stages of the wave one pandemic in western Europe, including the U.K.. They found an increase of one million international arrivals was associated with a 3.4% rise in the mean daily increase in COVID-19 deaths.
These findings are particularly important as the world looks to control potential future waves and strains of the COVID-19 pandemic and prevent related deaths." The study at least partially explains why the first wave of the pandemic disproportionately ravaged the biggest tourism draws in the world — countries like France, Spain, Italy, the U.S. and the U.K. — while other nations remained relatively non-impacted until later months.
Since wave one of the pandemic, governments have responded with a variety of measures available and/or taken to contain further spread. These include:
Supply and Demand Changes in Tourism Practices and Preferences
Various actions to rejuvenate tourism have been proposed and, in cases, tested but few have managed to take root. They include:
Travel bubbles and corridors between countries has been proposed, but few have managed to take root. The Israel-Cyprus, Europe-Dubai, and trans-Tasman bubble (between Australia and New Zealand) are among the bubble/corridor for international travel proposed. With borders closed, many developing or tourist-dependent countries have put a focus on attracting domestic tourists. This has helped maintain economic stability in countries such as China and Japan.
The United Nations World Tourism Organization (UNWTO) declared that the future of tourism still has many uncertainties after recording a 60-80% total decline in 2020. Before COVID-19, there was much concern about whether tourism had grown too big for our planet. There were calls to scale back tourism, make it more environmentally sustainable, and help over-touristed locations become more resilient to crises. However, with almost no international travel in 2020, we now have the opposite problem. The pandemic caused a 70% drop in international tourist arrivals globally from January to August, compared to the same period last year.
Initiatives that are being widely applied in pandemic wave two whether by accident or on purpose for tourism supply chain sectors or modes include these:
Pandemic-Inspired Initiative

Sector or  Mode

Airlines

Cruises

Vehicle Hire

Airports

Hotels

Pre-boarding health screening

         Y

         Y

        Y

        Y

Touchless biometric or facial recognition travel

         Y

        Y

        Y

New cleaning & sanitation procedures

         Y

         Y

       Y

        Y

        Y

Restrict self-serve food service

         Y

        P

        Y, P

Reduce close contact queues

         P

         P

        Y

        Y

        Y

Shorter stay, closer to home base offerings

         Y

        Y

        Y

Compulsory post testing quarantining

         Y (1)

        Y

         Y

Restrict service

          Y, P

         Y (2)

        Y

         P
Source: Various sources, from EthicScan Knowledgebase, literature reviews April-July and August-November
Legend  Y: Active       P: passive or reactive
(1) Restrict off-ship tourism   (2) Denied dockage
Forecast Changes in Tourist Travel
From how we book, to where we go, to why we travel, and our seat selections on the plane or cruise ship, as well as what financial and safety risks we're willing to assume, we'll emerge from this worldwide crisis different travelers than before the pandemic began.
Experts ranging from travel industry analysts to epidemiologists all seem to think the coronavirus could usher in a series of permanent changes to the way we travel. The international literature surveyed by EthicScan and reported in the Knowledgebase involving three searches (April-June, July-September, and October-December 2020) reveals some 30 different forecasts for local and global tourism. In order to edit for space considerations, some principal post pandemic projections from industry experts are:
| | | |
| --- | --- | --- |
| Increased activity (supply) | Decreased activity | Preferential activity (demand) |
| Cancel for any reason travel insurance (1) | On-line travel agency third party bookings (Expedia, Orbitz, etc) (5) | Multi-generational family travel (4) |
| Health and safety confidence enhancing certification schemes (2) | Airline surcharges for travel plan changes (6) | Active seniors opting for outdoor destinations (9) |
| Renewed commitment to address climate change and sustainability (3) | Investment in airport queues capacity (15) | Enhanced health services for travellers (11) |
| Accommodation brand standard hygiene and sanitation (8) | Offer airline middle seats (16) | Use pent-up frequent flyer air miles (7) |
| Immunity certificates or passports (10) | | Road trips within driving and bicycling distance from home (13) |
| On-line or waived visa application processes (12) | | Cruises will be shorter and closer to home (14) |
 Source: EthicScan Knowledgebase, across three sub-sectors: Airlines, Hotels and Restaurants
A numbered synopsis description of these select industry insider forecasts follows:
1. CFAR travel insurance will spike: Epidemics and pandemics are not covered under most types of travel insurance policies. Even independent policies weren't much help for travelers who had to back out of travel plans, especially before airlines and hotel groups began modifying cancellation and rebooking policies to accommodate travelers affected by the outbreak. A "cancel for any reason" (CFAR) travel insurance upgrade is seen as ideal to safeguard one's travel plans.
2. Traveller confidence-enhancing certification schemes: For leisure travellers, the lingering fear of coronavirus infections will likely be the most formidable obstacle to overcome. The Thanksgiving holiday in the U.S. and Golden Week in China suggest the appetite for travel remains robust. The key to bringing traveller confidence back again will be standardising safety and sanitation measures throughout the global travel supply chain. One such idea is a "Safe Travels" stamp once companies have complied with health and hygiene protocols.
3. Sustainability plans and options: Advocates for more sustainable tourism are hoping the coming years will lead to a rethink of international travel, with more innovation and a renewed commitment to addressing climate change and crisis management. If international travel is going to "build back better", then communities, governments and the global tourism industry must come up with transformative plans and workable options that can drive responsible traveller behaviour change and decarbonization.
4. Multi-generational family travel will grow: The post-pandemic world may realize an already-growing travel trend of bringing many generations together rise to the next level. According to a trend report released in October by Virtuoso, a luxury travel agency network, multi-generational travel was already the most popular travel trend of 2020. Nearly 60% of travel specialists surveyed in February 2020 said they expected family travel sales to increase — and that was before we were all told to stay inside and only hang out with our loved ones on Zoom.
5. Online travel agency (OTA) third-party bookings will shrink: Companies like Expedia, Orbitz, Hotels.com and others act as on-line middlemen, allowing travelers to compare prices across airlines, hotels, car rentals and more. Due to travel restrictions and rescheduling, thousands of people reported having difficulty changing and canceling trips booked through OTAs, often involving hours of calls to the OTA and various supply chain parties, because customers didn't deal direct for transportation or lodging.
6. Airlines will eliminate change fees for good. As noted in EthicScan blog Ethical Risk: COVID Aviation Refund Controversy (January 13), dozens of airlines have eliminated consumer travel and trip change fees.
7. Use of pent up frequent flyer travel miles in droves when it is safe to travel: When you combine the 2020 hoarding of miles with a 2019 trend away from set award charts to dynamic award prices that can vary day to day with the economic implications and pent-up travel demand caused by COVID-19, experts expect to see people use their frequent flyer miles in droves when it's safe again to travel.
8. Accommodation hygiene and sanitation standards will be a top priority: Hoteliers have worked to show their guests they're doing all they can to raise sanitation standards and maintain social-distancing protocols in their properties. The four major hotel chains — Hilton, Hyatt, IHG and Marriott — have all rolled out brand-standard cleaning and sanitation plans that lay out specific steps for each hotel to take to keep guests and employees safe. These adjustments are described in Blogs COVID Adaptation Scenarios Hotel Industry (July 6) and Radically Remaking the Future of the Hotel Industry Post-COVID (November 9).
9. Active seniors opting for outdoor destinations (nature vacations): After spending months at home, travelers are not only wanting to escape and avoid indoor places but also craving fresh air — and lots of it. This includes national parks, ranches, near-urban resorts, and campgrounds.
10. Immunity passports or certificates: Vaccine passports or immunity certificates may become a condition of travel for both outward (international) and inward (domestic) travel. Countries like the United Kingdom are considering issuing "immunity passports" so people can leave a lockdown early.
11. Enhanced health services treatment for travellers: Host countries will also need to show they are safe for tourists. This includes not only having low reported infection numbers, but also having credible infection diagnosis and treatment systems in place in case tourists do get sick. Such provisions could include government guarantees for preferred private treatment (as opposed to nearly impossible to get insurance for it now).
12. On-line or waived visa application systems: Vacation recipient countries will have to make it easier for travellers to arrive. This will mean improving visa application processes (making them online), or outright waiving them, perhaps as part of bilateral arrangements.
13: Head outdoors and hit the road: Like outdoor adventures, road trips will continue to soar in popularity. Many travelers will find it easier, more convenient, and more comfortable to plan road trips within driving distance from home. Such trips may be especially appealing to those with underlying health issues, or people who might at first be skeptical about flying.
14. Cruises will be shorter and closer to home: Forecasters expect to see a distinct shift to shorter, closer-to-home sailings — at least initially. Some lines also are forbidding passengers from getting off their ships in ports unless they are on a cruise-line organized tour.
15: Virtual queues: From check-in to security and boarding, air travelers pass through more than their fair share of lines. How will we feel about this after months of being told not to stand within six feet of others? Some security lines will be unavoidable. Even if a transportation agency wanted to space them out, security lines have no room to grow at some airports. Ditto for customs and immigration queues.
16. Eliminate airline middle seats: Certain airlines like Delta and American have blocked out some middle seats to enhance need for safety and give the other passengers physical distance. Even once the world "gets back to normal," experts say demand could take years to return, which means the chances of finding an empty middle seat and more distance from other travelers might be fully back in play.
Conclusion
A coronavirus vaccine is proving to be a game-changer for international travel. Travel restrictions and consumer fears are influencing the impact of the COVID-19 pandemic and should be considered as part of any progressive country's and business's structured pandemic preparedness plan and recovery response. The pandemic has given tourism a chance for a reset — we should make the most of the opportunity.
Need More Answers?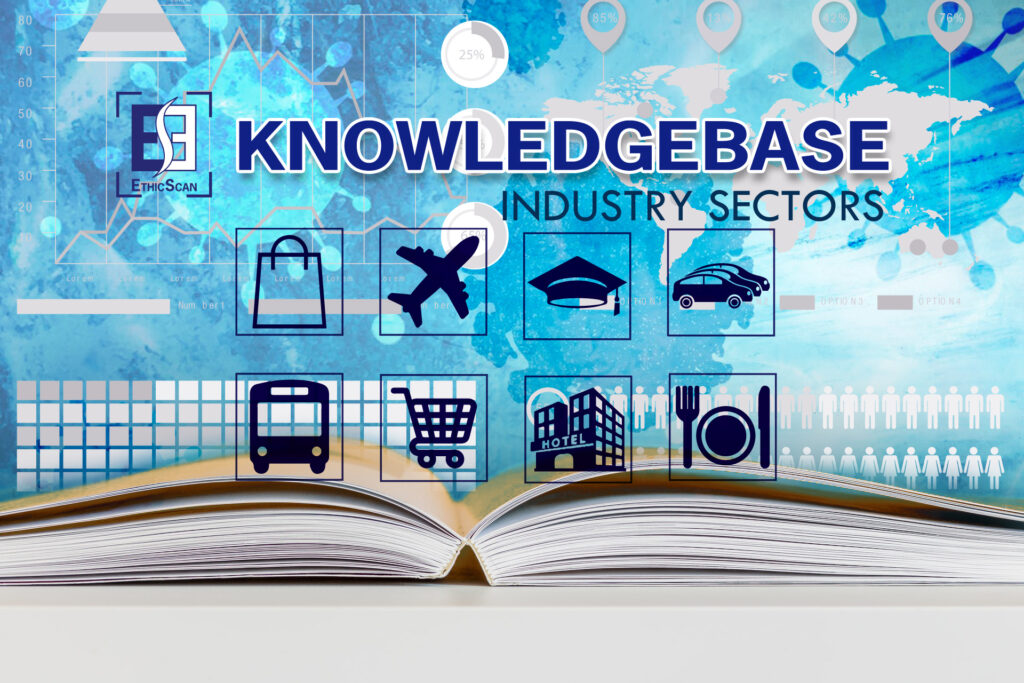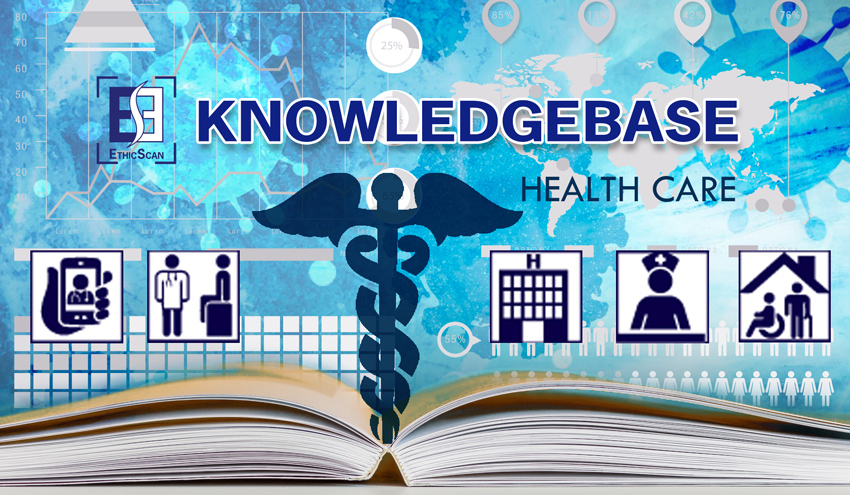 Subscribe to the EthicScan Knowledgebase for in-depth research and the opportunity to share information with industry experts, policy-makers and other health-care professionals.
Ethicscan Blog Travel Industry Resources
Further Readings
BBC Travel – New Covid-19 Rules Make International Travel Tougher:
https://www.bbc.com/news/uk-scotland-north-east-orkney-shetland-55919040
The Wall Street Journal – New Covid-19 Rules Make International Travel Tougher:
https://www.wsj.com/articles/new-covid-19-rules-make-international-travel-tougher-11611680814
Forbes – International Travel Was Biggest Driver Of Early Covid Deaths, Per Study:
https://www.forbes.com/sites/suzannerowankelleher/2021/02/04/international-travel-was-biggest-driver-of-early-covid-deaths-per-study/?sh=14c41be33568
The Conversation – Vaccines may soon make travel possible again. But how quickly will it return — and will it be forever changed?
https://theconversation.com/vaccines-may-soon-make-travel-possible-again-but-how-quickly-will-it-return-and-will-it-be-forever-changed-150268
Bureau of Transportation Statistics – Effects of COVID-19 on Travel Behavior:
https://www.bts.gov/covid-19/changes-travel-behavior
Swiss Re Institute – All Change: How COVID-19 is transforming consumer behaviour:
https://www.swissre.com/institute/research/topics-and-risk-dialogues/health-and-longevity/covid-19-and-consumer-behaviour.html
CNN Travel – How Dubai is paying the price for letting in tourists:
https://www.cnn.com/travel/article/dubai-tourism-crackdown-covid-19/index.html
The Points Guy – 10 ways coronavirus could forever change the future of travel:
https://thepointsguy.com/guide/travel-changed-coronavirus/
CISION PR Newswire – Future Travel and Sustainable Tourism after COVID-19: STUDY by Tea Ceremony Kyoto Maikoya:
https://www.prnewswire.com/news-releases/future-travel-and-sustainable-tourism-after-covid-19-study-by-tea-ceremony-kyoto-maikoya-301187271.html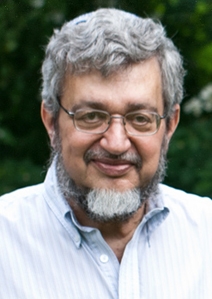 Latest posts by David Nitkin
(see all)